Sponsored Ads

Mindchamp is a Mumbai based startup founded by Sneha and Manasi.
MindChamp solves the problem by enabling women in technology (partners) to create micro-franchises to teach children from grades 3-8 how to code, says Manasi.
We got an opportunity to talk with Manasi, it is an inspiring story of the co-founder. Read her full story to know more about the startup.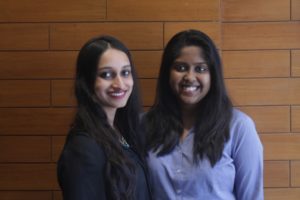 Give a brief info about your startup?
Mindchamp is an educational startup working on bringing quality coding education in Indian school children. We teach kids to create their own animations, websites and games.
What made you start your startup and what problem does it solve?
There are 2 problems we are trying to address:
Computer science curriculum in Indian schools has still not caught up compared to global market.  Also, the lack of latest coding curriculum and the teaching pedagogy for CS coding is causing children to not understand the concepts during school and advanced levels.Coding education is being pursued aggressively across the world at the formal schooling as well as in the form on after school programs.
Women comprise 51% of all IT/ITBPM entry level jobs. Over the next few years, this % comes downn to 34%. These women if given the flexibility of timing are willing to work.This problem of women dropout rate in tech is just a subset of a larger issue of gender parity. A 2015 study by $12 trillion dollars can be added to global GDP with $700 billion from India alone if women participated in the workforce.
MindChamp solves the problem by enabling women in technology (partners) to create micro-franchises to teach children from grades 3-8 how to code.
Tell us about yourself, your previous jobs/ventures? What were you doing before this startup?
Sneha completed her BSC – IT from Xaviers college, Mumbai. She was working in the space of employability in higher education in a SINE incubated startup- Purple squirrel. She observed there was a massive need for a skilled workforce – the lack of technical expertise stems from the (mis)understanding of basics in schools which made her work on the idea of Mindchamp
Manasi is an IT engineer from Mumbai university. She had previously worked in the IT sector in Infosys Ltd in India and UK(5 years). She later worked in her family business as a Procurement and admin head for a year to understand the basic business acumen before joining with Sneha.
Since both the founding members have an undergrad degree in Information Technology – and during the course of our education felt that the that the current pedagogy in schools and colleges for coding is not conducive to development of logic; it instead, largely, focuses on short-term outcomes (eg. debug a program and make it run). Our approach to it is different and that's what fuels us every day.
Where is your startup based out of? Why do you think that is the best place for you?
Our head office is in Mumbai. We are present over 15 locations in Mumbai and one in Pune.
Powai is a hub of most of the startups in Mumbai which provided a good platform to carry out the pilots. Being a city with mixed demographic of customers , this seemed like a perfect location to start with for garnering data in the start.
We will be extending our operations to Bangalore by Q4 this year.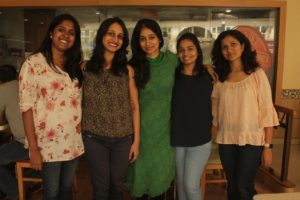 As a startup founder, what are you paranoid about? What keeps you awake at night?
SCALING – SCALING – SCALING. How to grow fast but at the same time maintain the quality of our educators.
Quality in education can never be compromised and we keep working on ways to train our team on the same.
Who are your competitions and how are you better than them?
There are online platforms such as tynker, Khan Academy and other after school activity centres which take up the time of the kids.
We believe education requires a physical presence of an educator especially when it comes to teaching K-12 (school) students who can easily get distracted. Thus, our concept of having off-line centres for teaching help in more qualitative learning compared to the online centres.
How hard is it to have a work-life balance as a startup founder and how do you manage it?
We do not believe in giving 24 hours in a day to work. Mind needs to rejuvenate, only then can it work better the next day 🙂
Have you raised funding? If yes, then we would like to know the details. If no then please tell us if you are looking to raise.
We are bootstrapped and currently reinvesting profits back into the company. But will be looking for raising by next quarter before moving to the next city.
What's the biggest misconception people have about you? Why do they have that? What's the reality?
Coding is a good to have skill. Times are changing. With AI coming into the picture, you never know – after 15 years the kind of job market will completely change!
One might need to know how to code just like how they need to know English 🙂
Misconception about us:
Women are not passionate enough to handle businesses as they cannot handle the work life balance.
What gets you excited about this company?
Our Mission: Making India code literate
It is a new concept in India and travelling on a road less travelled always excited me 🙂
Tell us how a day in your life looks like? Your schedule for a day right from the time you get up till you hit the bed at night.
I check my messages / emails as soon as I wake up in the morning and once before going off to sleep.
There are days when I have not got out of my bed for hours after waking up cause I get busy working on my phone.
Tell us about your team and how did you meet each other?
While Sneha was working on her idea, she put out a post on a popular Facebook group for women for discovering women in IT interested in home-based teaching opportunities.
I came across Sneha's post and Having worked in the IT sector, could instantly relate to the problems from both sides – coding education and work-life balance in technology jobs. We met and I decided to work on it full time as a co founder.
That's how the founders met!
Know anyone with an amazing story or you yourself have a story to tell? Write to us at contact.bangaloreinsider@gmail.com and we will share it with out readers.
Sponsored Ads