Sponsored Ads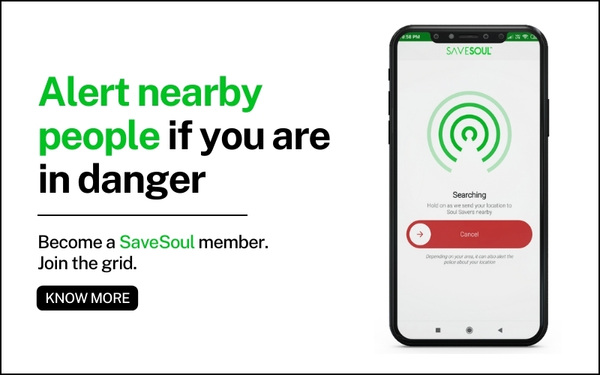 Everyone wants the same things from their lives – financial well-being, physical well-being and mental-being. While not many strive to ensure a healthy balance between all three aspects of life owing to a lack of awareness or information or any other factor, today, increasingly more and more people have come to realize the benefits that a healthy mind-body balance can contribute to their professional and ultimately, financial well-being.
2020 has been a roller-coaster year for almost every human being in the world.
Many have turned their lives around, while for many, their lives have been turned upside down. While many discovered hidden passions, many regressed back into core survival mode owing to an uncertain economic environment. While many took up hobbies like reading or running because of their sudden work from home lives, many also recalibrated what their lives actually mean to them, and took up new initiatives.
Today, at Bangalore Insider we spoke to Trupthi, she participated in TCS Newyork city marathon 2019 November, she covered 42 km in 4 hrs 41 mins. She is now trying her best to push her fellow peers and social circle into being more productive via a mind-body balanced approach towards their lives. Below are the excerpts from our interaction.

Let's start right from the beginning then. What exactly is optimum mental health as per you?
Mental health includes our emotional, psychological and social well being. It's about how we think, feel and act in different situations in our lives. It also helps to determine how we handle our day to day stress in all fronts of our life.
What is the relationship between physical activity and mental health?
Mind and body is always interlinked. A happy mind leads to a healthy body, similarly a healthy body leads to a happy mind. Mind is a very powerful muscle, if you are happy inside, you are healthy in and out. Physical activity releases a feel good chemicals called Endorphins throughout your body, which improves your mood and make you more relaxed. It reduces anxiety and depression and enhances self esteem, which makes a happier you!!
People say mental health is the 'silent epidemic' no one talks about. Do you agree?
Yes, I agree we should be addressing mental health just like how we treat any other ailments. It could affect anyone at any point in life and it's very important to be attended and treated.
We've seen people in popular culture, people whom normally we wouldn't associate as being mental health cases because of their material or physical success. Therefore, how effective do you think is the pursuit of physical fitness if not paired together with mental fitness?
Physical fitness is very important for oneself as it boosts self esteem and confidence, which creates a very positive thinking and hence the outcome is positive, which leads to a better mental health.
What are the activities or techniques that fall under your domain of mental health?
Any physical activity which you are truly passionate about can help boost your mental health. At the end peace and happiness is what matters. For myself Running gives me utmost happiness and peace. Running for me is like a meditation which brings me peace and happiness and makes me more confident.
What is your definition of an ideal day that includes work and relaxation?
Ideal day according to me would be balancing both work and self care. One needs to take out atleast 39 mins of his time for self care for his own mental peace. It's all about discipline and planning your day to make it productive and yet find your mental peace.
Know a great startup story or want to share your own? Write to us at bhumikka@insidermediacorp.com and we will get back to you. For more updates follow Bangalore Insider on Facebook and Instagram.
Author