Sponsored Ads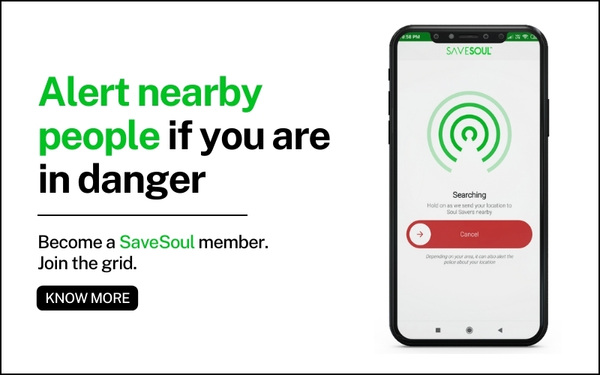 Communication is one of the essential aspects of anyone's life. However, while we have several ways of communicating with one another, the less fortunate of us have great difficulty conversing with proper language and speech issues. While it's a prevailing problem in the country, there are very few that helps such individuals in improving their communication and even provide assistance to reshape their conversing abilities. One such individual, Bangalore Insider, had an exciting conversation with  Zainab, a specialist in speech-language pathology. The latter helps correct several communication disorders and helps individuals in the long term. To learn more about the conversation we had, it had been provided below.


What was the inspiration that made you choose your current passion of becoming a speech-language pathologist? 
Right from my school years, I always had this urge to stand out from the crowd, and this same zeal led me to choose a career like speech-language pathology and audiology. While most of my peers decided to do engineering or medicine, which seemed like the most obvious career path after being a science student, I decided to find a profession that would make people stop and ask me why?
My parents have played an instrumental role in my decision. They stood by my side as I searched for passion in my profession.
How do you see yourself solving problems that people go through in terms of effective communication?
Lack of communication is a disability in itself. It renders a person feeling helpless as they can't express needs, feelings, and emotions. This leaves them with a sense of isolation and dependency, impacting their participation in all aspects of life, including social and occupational settings. As a post-graduation student of speech-language pathology, I have received extensive clinical training to identify, assess and treat disorders that may impact a person's communication. I come across many communication disorders right from infancy to adulthood and even in the elderly. The intervention approach selected is individualistic, patient-centered, and evidence-based, meaning that each method is backed by robust clinical research. My maximal effort and long-term goal for each one of them is to help them feel a part of society and enable them to actively and effectively participate in all spheres of life.
In your opinion, why do communication disabilities arise? What are the most common barriers to effective communication?
Several medical conditions can lead to disorders of language and speech. Disorders such as Autism, ADHD, Cerebral palsy, hearing impairment are a few which occur in early childhood. Adults with a stroke or cardiovascular accident can have a language disability named Aphasia, among several other disorders. These are just a few to list, for many more conditions can lead to a communication disability. In my view, a communication impairment turns into a disability when it limits a person from doing everyday functional tasks that "neurotypicals" like you and I would take for granted. Society and mindset render them disabled.
Common barriers to effective communication can be attributed to both personal and environmental factors.
Motivation levels and individuals' strengths and weaknesses can act as barriers by personal factors.
In the environmental purview, the ableist mindset, lack of sensitivity, and empathy are the most significant barrier. Our society, unfortunately, is neither ready to accept nor include those people with different abilities. Yes, I will use the term different abilities to bring to light the need to use sensitive and person-first language when it comes to describing neurodiverse and different people.
How do you define an 'inclusive mindset' in this day and age when every fact, matter, and opinion has its fair share of supporters, naysayers, and neutrals?
The end of my previous answer shall serve as a base for this one.
What is an inclusive mindset? Well, I believe inclusion is a state of mind. While earlier the scenario was a typical "brush it under the carpet" approach to all things that could bring so-called embarrassment and social harassment on the families, today's generation is all about normalizing.
What do we want to normalize? The very fact that no two individuals are the same. Differences are omnipresent; I don't have to be a paraplegic to show overt and marked differences compared to someone who is hard of hearing, meaning that two very similar-looking individuals can still be different with each having a unique outlook, choice, and opinion. Normalize being different.
The inclusive mindset regarding disabilities due to communication disorders starts with awareness of these differences, accepting those who are differently-abled, and finally creating an all-inclusive setup. The process that begins with a mindset can soon lead to an accessible society with modifications that suit people from all walks of life. I began using my Instagram handle @thegirl_in_thecity with the same hope that I can build awareness of these issues and in some way I can let people know that help exists. They longer need to hide their child or family members' speech or language disabilities. I plan to make my niche, a place where people learn more about communication disorders and maybe will think about why and how we can be more accepting and inclusive. Inclusion Starts with you.
What does your most ideal day at work look like?
A day that starts early with an affirmation to me that today I'm going to touch someone's life, even if it's most slightly, it is going to be worth it.
Most days begin with attending patients till noon and then attending lectures in the afternoon. The day is unpredictable, yet I am hopeful that today might just be the day the child I have been working with for so long will initiate his first communication and elate his parents and bring the brightest smile on my face.
Each day is different with its own sense of excitement because when you're a speech-language pathologist, you are patient, dedicated, optimistic, and hopeful. You carry that undying spirit never to give up because you know all that effort is worth it. So, as I lay exhausted on my bed, I know that someone left the clinic door with a smile on their face and hope in their hearts because today was just another day where made them believe that anything is possible and the key is to keep going.
How do you manage to integrate work and personal life together; or are both of them blended with each other?
Working in an unconventional career among those who are different yet beautiful can leave you feeling more professionally inclined and involved. You start realizing that persons with different abilities are all around us; some are hidden, some are evident. Being a speech pathologist made me a more compassionate person and more aware of the persons around me.
Like every other profession, this field can sometimes get overwhelming and taxing, especially when you have to balance both clinical and academic requirements. I do experience burnouts and imposter syndrome, about which I talk avidly on my social media handle. It would help if you rejuvenated when you're pouring in so much, for you can't pour from an empty cup.
I strike a balance, or at least I try to by doing more of what makes me happy. On some evenings, you'll find me enjoying some "me time" where I write short poems and quotes, vibe to my favorite music, binge-watch movies, or indulge in retail therapy. I am social, a chatterbox, and an extrovert who loves spending time with family and friends. As clinically and academically driven as I may be, I also take out time to read up on research articles and keep myself up to date with all that is novel in my horizon of interest. So, that is a pretty short list of hobbies, but at the end of the day, I remind myself to prioritize and do whatever it takes to give me happiness because that's what is essential.
My closing statement would be this quote I wrote a couple of months ago.
"What if you just listened to the rhythm of your heart today, tuned into the beats of your soul, and lived up to this magical symphony that's you."
Author