Sponsored Ads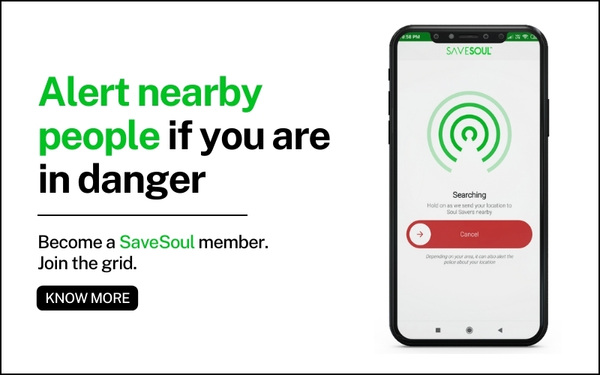 Success comes to those who try hard and ensure that they overcome them and reach their goal no matter what is thrown at them. While it's a mountainous and challenging endeavor to achieve success, the end product is quite fruitful and ensures that your efforts are paid off. Unfortunately, while everyone strives harder on the hunt for success, not many prevail in getting it. When we talk about entrepreneurs in general, they have to overcome many hardships and difficulties to see their company or venture to new heights.
To promote such entrepreneurs, Bangalore Insider had a lovely and exciting conversation with Vinod Tiwari, the renowned author of "From dreaming to achieving in LIFE." Learn more about the conversation that we had in the excerpts provided below.

Give a brief info about your Mission?
As being the person, who has the capabilities of being an entrepreneur at an early stage but couldn't be able to make it possible. This all happened because of the lack of self-realization, yes, I was not able to discover myself. The winning is required from inside and then only the blueprint of the vision reflects outside.
Today, when I look around in India, I see a lot of opportunities and the wise people are grabbing it, however there is a large segment who are not able the tap the market, and there only my role come into picture to empower them to see the unseen by virtue of self-realization.
I am on a mission of creating at least one million entrepreneurs in my lifetime, and thus I am going to touch so many lives via different ways and means. So far, I was fortunate enough to be a part of their success by transforming at least 25,000 plus lives.
What made you start your Mission and what problem will it solve?
The mission was started by analyzing and experiencing big gap, during when India is compared with other countries. We India, not lagging because of the shortage of talent, resources, manpower or any other reasons, but the right kind of mindset is missing.
India is leader in the hard skills, but not investing for soft skills, which is contributing 80% of success for everyone. People are not able to gauge and trade themself for massive personal growth, because of number of fear factors and negative data in their mind.
I am committed and feel fully responsible to give back to the society the biggest gift of empowering the youth, so that my small contribution can result into big impact to make India Atmanirbhar in real sense.
I am influenced and connected as Regional Mentor for Gujarat with the Indian government flagship initiative by Atal Innovation Mission, NITI Aayog. As, the future of India is in the hands of the youth, and they will be the movers and shakers of the national economy.
Tell us about yourself, your previous jobs/ventures? What were you doing before starting this Mission?
By profession, I am an engineer and associated with various organization for the last 28 years in the field of Servicing, Maintenance, Installation, Business Development, Projects, Marketing, and Sales. I have been in India for around two decades and moved to UAE in the year of 2012.
By Passion, I am a bestselling author and international speaker and recently I was honored to be nominated for the highest honored overseas Indian Award – 'Pravasi Bhartiya Samman Award 2020' for under the category of 'Supporting India's causes and concerns in a Tangible Way'.
In the UAE, I have been engaged with senior leadership in UAE for Philanthropic activities, Promotion of education, and Yoga. I have conducted various Seminars/ Workshops in India/UAE at various Industry forums & Conventions.
Where is your Mission based out of? Why do you think that is the best for Indian People?
My mission is to create an internal boost and confidence to start an entrepreneurship journey by Indian community. This is going to impact thousands of lives to become job creator and not job seeker. We are not merely skill development consultancy, rather we become partner with the client for their guaranteed success.
When one individual takes a decision to be an entrepreneur, he/she is indirectly committing to provide a job to many of the employees. The concept of Atmanirbhar – 'self-reliant India' is going to work, only when individual will accept the responsibility. It is important to understand that India cannot make people Atmanirbhar, but People's contribution will make India Atmanirbhar.
As a founder, what are you paranoid about? What keeps you awake at night?
VT- As a founder of Gulf India Consultants, I am not paranoid of getting my idea copied or competition, because of the demand and supply mismatch. Rather, we India will be lost in the global race, because of the delayed efforts. We, the Indians need to improve in so many aspects, like we are not up to the mark in Olympics games, as per our population and available talent.
We believe that our business model is not having direct competition and hence the reason there is no threats or worry about it. I am excited because of the positive feedback and response smiles give me a lot of energy to work harder during sleepless nights for extending the best of the best.
My company philosophy is different, where we provide Mentorship, Online courses, Consultancy, Training, Coaching on topics like Entrepreneurship/ Solar Opportunity/ Financial Freedom, etc. We know that we are in service for the goodness of mankind, which allows me to sleep well every night after deep satisfaction.
Who are your competitors and how are you better than them?
Frankly, I do enjoy the monopoly in my field because I do not have direct competition with any of the individual/ organization. However, I would love my competition to grow so that more and more motivators can impact the India growth.
We feel ourselves unique because of M&M approach – mindset and mission. M&M is keeping us to the right track, and we can create a positive change inside the youth, one at a time, which is like a big revolution in India.
We do need and welcome more Individuals, Companies, Organizations, CSR, Government, to invest in the skill development field to help India to accelerate faster. You can join us as volunteer for sharing your valuable wisdom with the youth. Soon we are going to launch a mobile app for the same.
How hard is it to have a work-life balance as a founder and how do you manage it?
Yes, it is hard to put a thin line between work and life. The work must not be mixed with life and the same with life, however being a human, people do carry their emotions to work, and it mix-match with each other. We must use the professionalship and respect the importance of both culture at its place.
I do manage the balance between work and life by two principles, one is to be chasing the 'To Do List' and second by 'Focusing 100%' of what I am doing in present moment. It helps me not to get distracted to the unimportant tasks, which is unproductive and can be done later. Sometimes, I need to control the unnecessary negative thoughts by Self Talk Meditation – podcast series.
Have you raised funding? If yes, then we would like to know the details. If no then please tell us if you are looking to raise.
So far, we have not raised the funding, but we would need in recent times, to grow the venture nationally and internationally. We not only want to expand geographically but also engage the best resources to extend the benefits to millions.
At this platform, we would like to announce that those who will be the early bird supporters, they will be treated as the partners and receive stake holding in the company profits. We are inviting kind attention of the public limited companies and big organizations to check our business model for getting the readymade and hands-on experienced human resources.
What's the biggest misconception people have about you? Why do they have that? What's the reality?
People do have the biggest misconception about me is that I am the luckiest guy and I do turn the mud into gold, every time, which is not at all true. I have been through so many struggles and hard time in my life to be there, where I am today. All the people do not know my bad times and they simply say lucky after seeing my achievements.
The reality is that my life has been like a roller-coaster, because of personal loses, failures, rejections, disgust, relationship challenges, suicidal tendencies in my personal and professional life. Only the good part is that I am lucky to have great mentor, who inspire me to bounce back every time and this is the reality of my success, till today. Hence, I would encourage everyone to have one mentor (Guru) in your life who can help and support you, when you need the professional guidance.
What gets you excited about your mission of creating one million entrepreneurs?
I started alone and today I am surrounded by hundreds of like-minded people, companies, initiatives, organization. I have different kind of approach to help the real ambitious people by means of Coaching, Mentoring, Training, Marketing, Consultancy, Courses, Webinars via 3 stages – DIY/ DWY/ DFY.
My success is purely depending on their growth and thus we are not only providing the soft skills and digital skills, rather we offer end to end related services to enhance the visibility on digital platform for creating a brand. By helping in marketing and business development, we make sure that they do the right pitching and packaging of the product and services.
11. Tell us how a day in your life looks like? Your schedule for a day right from the time you get up till you hit the bed at night.
VT- My morning starts at 5AM with consumption of couple of glasses of lukewarm water and checking mobile for received messages and responses. Further, I do meditation, light yoga, self-talk and book reading. Always, I do reach to the office 15 minutes early i.e at 7.45 AM and invest my first hour to plan the day, then spend my whole day to chase the daily goal.
My goal is to take care of four health pillars – Nutritious food, Adequate Rest, Light Exercise and Positive attitude. I do finish my office by around 6 PM and its family hour where I talk/ discuss with my daughters and feel relaxed. I do watch the news/ happenings just as highlights. My dinner time is 8PM and then go for an evening walk. The last hour of the day is invested to the script, recordings, editing, posting, emailing etc. Before going to bed, I make sure to analyze and review my day.
Author