Sponsored Ads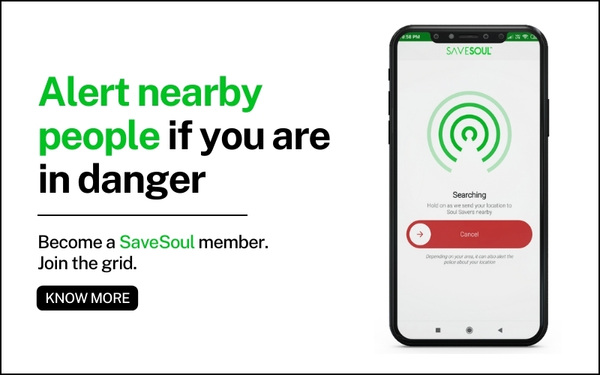 The internet has given each and every brand out there – especially the ones focused on having conversations with their consumers directly – the opportunity to be a part of popular culture and speak the language of their target audience in very personal ways. Using your first name, directly to greet you for instance (take the cue of email promotion greetings we receive every day from Brands who know our names (linked to the email, that is) since we've used our personal names to use their services or products).
While Television, as a medium continues to make its presence felt for brands as a channel to reach out to their potential and existing consumers, (especially in India where TV continues to occupy more share of mind along with digital media, unlike in the west where digital media and subscription video on demand has been eating into traditional Television's share for quite a few years now), today the proliferation of apps, websites and social networks, with their data-driven means of targeting the right audience, offer brands opportunities that they've never had before, if they use it correctly that is.
In order to navigate this new universe, brands, in addition to their in-house resources ought to collaborate on a much larger scale with individuals from diverse backgrounds and specialist agencies in order to increase their chances of coming up with the right creative solutions for their brands.
Today, at Bangalore Insider, we spoke to the founder of The Network, a specialist firm focused on using out of the box solutions for the client brands. Below are the excerpts from our interaction.
Give a brief info about your startup?
The Network is 13 years old. We are an advocacy and influencer engagement organisation that provides specialised assistance to brands to make their products and services visible.
What made you start your startup and what problem does it solve?
Over time, we have evolved our communication offerings.
Listed companies hire us for specialised campaigns to reposition themselves. Eg; SBI and YONO20under20
Organisations that have a revenue between 100 to 500 crore, we are able to be their outsourced marketing department. We recruit agencies such as SEO, digital and advertising and ensure that a common goal is achieved by all of them. We also create campaigns that the agencies run across their areas of expertise. e.g.; Asian Heart Institute.
For individuals and NGOs, we provide content and media advisory services e.g.; NCPEDP.
Tell us about yourself, your previous jobs/ventures? What were you doing before this startup?
I have done my MBA and worked with Reliance Industries and Cognizant Technology Solutions. Initially, when I started the Network, it was because I had small children and I would not be able to adhere to corporate working hours. Our big breakthrough came with Samsonite and American Tourister. Working with these brands gave us the confidence that we could add value to the communication strategies of globally relevant organisations. Soon, brands like L'Oreal, Professional Products, Spykar, BIBA etc followed.
Where is your startup based out of? Why do you think that is the best place for you?
Mumbai. It is the business hub of India.
As a startup founder, what are you paranoid about? What keeps you awake at night?
Nothing! I'm happy with the work we do.
Who are your competitors and how are you better than them?
I have eyes only for my clients and the problems the world needs us to solve.
How hard is it to have a work-life balance as a startup founder and how do you manage it?
Discipline is the key. I follow a 5am routine and believe that making time is more important than having it.
What's the biggest misconception people have about you? Why do they have that? What's the reality?
I don't think that people have time to indulge in thinking about others. One has to visualise and maps one's own progress.
What gets you excited about this company?
That the team is independent. That we have contributed to human rights conversations like gender, disability and child trafficking through our work.
That I'm able to publish research on communication, publish books (Rescript Your Life, Rupa. July 2018) and able to meet entrepreneurs and professionals who are driven and visionary
Tell us how a day in your life looks like? Your schedule for a day right from the time you get up till you hit the bed at night.
5 am to 7 am: meditation, kitchen, journalling
8 am to 4 pm: office
5 pm to 10 pm: exercise, writing, family time
10 30: television, bed (6 hours sleep)
Tell us about your team and how did you meet each other?
Reeta Gupta: Author, marketer, social change agent
Author, content specialist and human rights evangelist Reeta Gupta first presented her bestselling book 'Rescript Your Life' at the UNESCO office in Geneva. Subsequently the book was stocked by the prestigious Russian State Library of Foreign Literature.
She has been a writer for the Economic Times and a columnist for Huffington Post.
Her company The Network specialises in content and brand building methodologies, with a unique networking ability. She is engaged in an advisory capacity for projects with the State Bank of India, Nobel Peace Laureate Kailash Satyarthi, Disabled People's International, The Nippon Foundation, Asian Heart Institute, Crossword Bookstores, Municipal Corporation of Greater Mumbai among others.
Reeta Gupta is an ardent campaigner to raise awareness to be sensitive towards gender, positive mental health, public health and disability. She has helmed a long line of successful campaigns with pithy memorable slogans, for corporates and foundations, featuring top of the line influencers.
1. EkChammachKam: a campaign supported by Farhan Akhtar and Pooja Chopra focussed on reducing the consumption of oil, salt and sugar
2. Real HERO: An organ donation campaign- a real HERO is someone who helps everyone recycle organs, was supported by Soha Ali Khan, Hema Malini and Dr Swarup Rawal.
3. POP talks: An acronym for Power Over Pain, POP talks suggest that physical activity is our only real power over pain. This is being run by the QI Spine foundation all over schools in Mumbai.
4. REV-UP: an acronym for Register Enable Vote, REV-UP is a phased campaign that asks every citizen to contribute to making persons with disabilities a part of the electoral process. This was supported by Dia Mirza and Esha Deol.
5. She has worked with Times Music and Ministry of Women and Child's Beti Bachao Beti Padhao program, to create 'Saamne Aa', an anthem for gender equality.
She speaks on strategies to build positive self worth and mindset change, in order to live a fulfilling, peaceful life.
She has many books in the pipeline, and her lifetime pledge is to study how every opportunity available must be targeted towards guiding mindset change towards peace. Her philosophy of 'one world, one people' looks at divisiveness as propaganda and her talks have a unifying message.
Know a great startup story or want to share your own? Write to us at contact.bangaloreinsider@gmail.com and we will get back to you. For more updates follow Bangalore Insider on Facebook and Instagram. Know a great startup story or want to share your own? Write to us at contact.bangaloreinsider@gmail.com and we will get back to you. For more updates follow Bangalore Insider on Facebook and Instagram.
Author