Sponsored Ads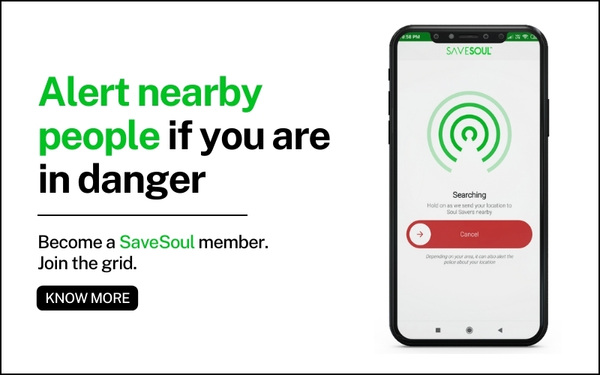 Twenty years back, no one could have imagined that passive consumers would turn themselves into consumers and active creators. When the internet was opening up to the general public, content producing companies figured that making new content for this new universe was simply too expensive.
What they didn't factor in was that millions of people would create content for millions and billions of other people. The truth was, with the right technology, passivity turns into activity, lifting the productivity levels of everyone involved in the ecosystem. Music was the first industry to be upended this way. While record labels and a few prominent artists fought to keep the status quo, the streaming revolution was inevitable, since the very nature of music entails it to flow into every device and corners of the internet. 

A vast new cohort of people began to actively use tools to mix, edit and add new variations to existing creative works. The digital revolution has truly democratized every form of media. Music is now everywhere, from podcasts and ads with their catchy jingles, to lyric videos and Disc Jockeys, who could now take their creations to audience segments they could never access before.

Recently, we had the chance to speak to Martin Dsouza, one of Bangalore's prominent DJs, to understand how he began his professional career in the hyper-competitive music industry, where creativity trumps everything. Below are the excerpts from our interaction. 
Tell us a little bit about yourself. What were you doing before getting into the music industry?
Hi, I'm Martin Dsouza. I am a DJ, karaoke jockey, actor and model who quit a "regular" job to follow my passions. I love travelling and am very fortunate that my job(s) allow me to travel across the country and the world. I used to be in the Advertising Industry and worked with agencies such as O&M and Lowe – Lintas. Did my MBA in Marketing and continued working with a digital media firm.
How and when did you get into the music industry?
I got into the Music Industry about nine to ten years back as a Karaoke Jockey. I was at a friend's birthday party and got approached by an event manager who had noticed me singing and rapping at another karaoke bar. Asked me if I would want to host karaoke at a new venue called Love Shack and that's how we started "Wednesday Ladies Night," one of the longest running mid-week ladies night properties in the country. A few years later I learnt how to DJ and started dedicating a majority of my time to it.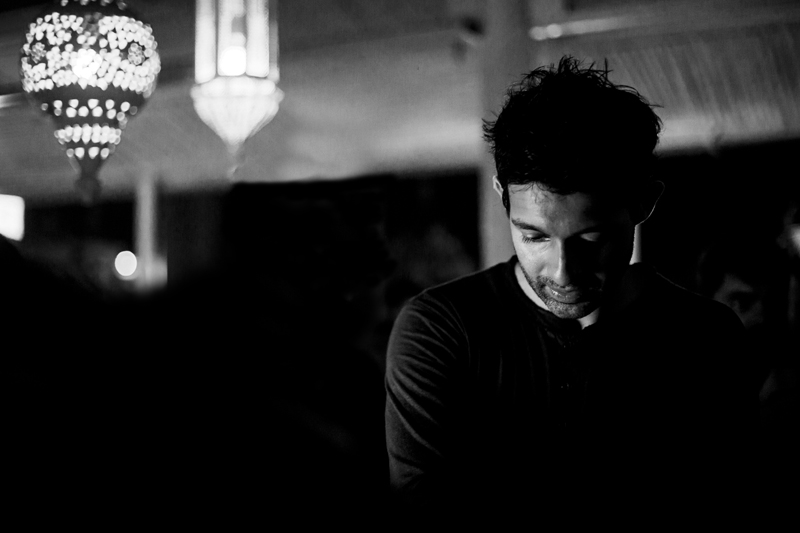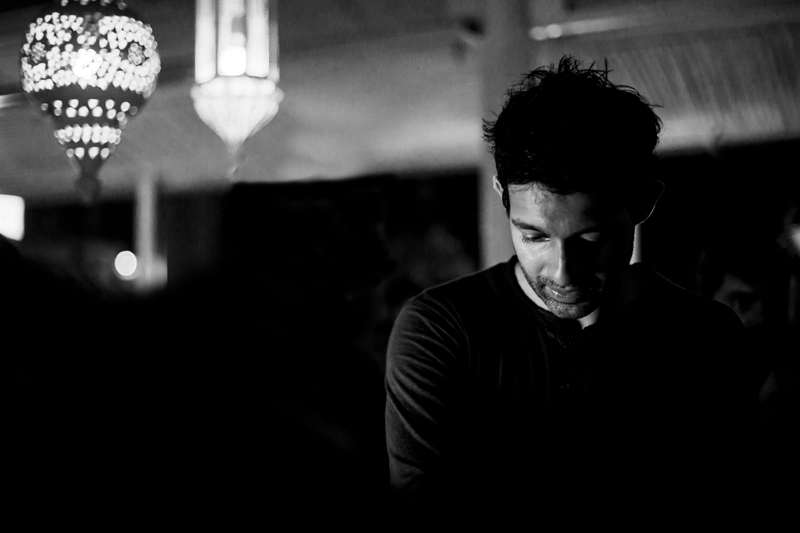 What were the challenges that you faced during your initial years? How did you overcome it?
Initially when I learnt how to DJ, I did not get an opportunity to do DJ gigs at clubs. It took me a few years to get opportunities and to break the perception of the industry of me being only a karaoke jockey. It was a struggle but I did manage to stick on to being a DJ and now it's been a few years already. The other challenge was the financial aspect.
It took me a few years to get opportunities and to break the perception of the industry of me being only a Karaoke Jockey.
I had quit a "regular" job to do this which meant that I was starting all over again. An irregular pay pattern to survive through the month after having had a regular income flow previously was a tough phase indeed. I just had to be patient and save up as much as I could to invest back in my art.
If you could go back and change something in your life, what would that be?  
Absolutely no regrets with my career pattern cause I learnt a lot from every job that I did. Though I feel like I should have probably focused on marketing myself as an artist which I didn't do in the initial years of my career. 
Tell us, what does a typical day in your life look like?
I like keeping myself busy and I'm a workaholic. I usually wake up by around 8-9 AM and immediately start working on my music. I stay in my room all day and juggle the work with my social media, meetings, reading the news and squeezing in a work-out session. After all of this I head to the venue for my gig and wrap up by about 1 AM. I head back home and do some more work and then go to sleep by around 3-4 AM. On other days when I go for a run or have an ad shoot, I'm up by 6 AM. I finish my shoot and directly head to the venue for my gig. I usually end up travelling a lot on work and that is when this schedule goes haywire. Yes, I really need to start sleeping more. Also, this is a typical day of mine pre-Covid19 era!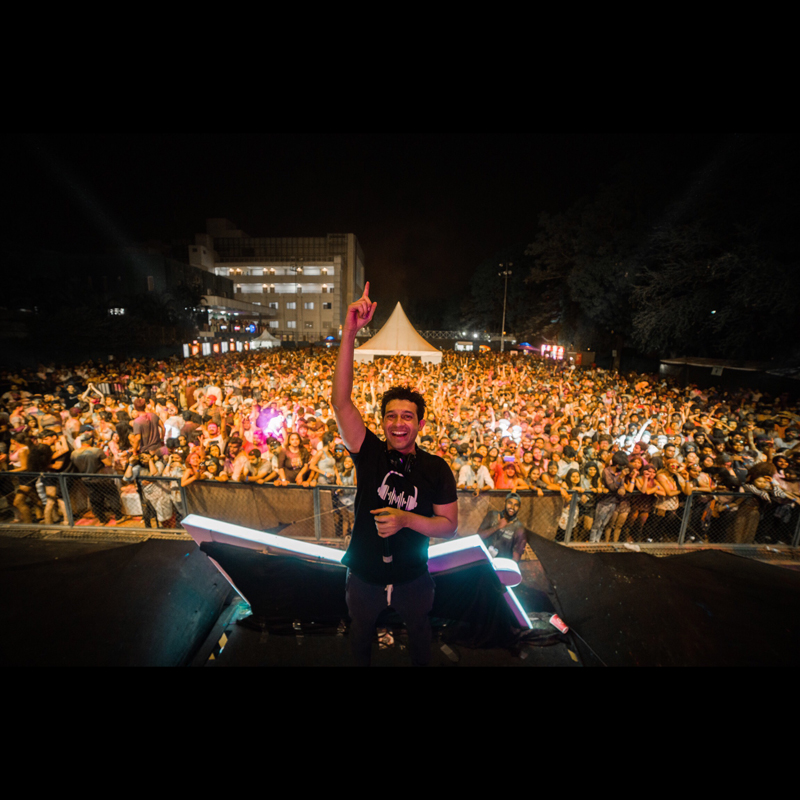 You are one of the most popular DJs in Bangalore. If not a DJ, you would be?
I can't think of doing anything else apart from music. Though I enjoy acting and modelling equally and would probably give that more time if I wasn't a DJ.
Please tell us any five artists (local, national, international) in your field you love listening to or get inspired by.
I draw inspiration from multiple artists across the world, be it my peers, my seniors or the ones who are just entering the industry. It's always a pleasure listening to them and I constantly keep learning from them all.
What are the future goals? Where do you want to see yourself 10 years from now? 
I want to be producing my own music in the next few years.
My ultimate goal is to win a Grammy 😉
Of late many academies have come up offering DJ courses in Bangalore. Do you think it is easier or tougher to become a DJ now than it was 10 years back? 
It is definitely much easier to learn how to DJ now as there are some great DJ schools across the city. Also, the access to the internet and the knowledge online is definitely a bonus. Reaching out to people with social media also ensures that one can market themselves much better. Though all of this only means that the competition is much more. I think my seniors had it very tough as they started their careers during an era where there was no digital music. They had to work very hard on their art and had very limited access to music or equipment. 


Any advice you would like to give to someone who is new and just stepping into the industry.
The most important things are hard-work and patience. One cannot expect miracles to happen overnight and has to constantly keep working on their music, and keep striving to deliver their best at every opportunity they come across, no matter how long it takes.
---
Know a great story or want to share your own? Write to me at gaurav@bangaloreinsider.com or DM on Instagram.
Author