Sponsored Ads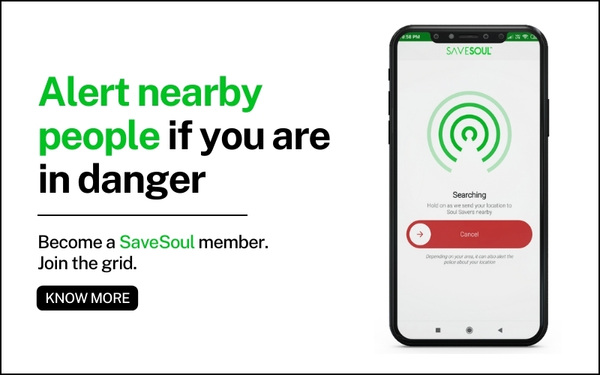 A home is, for many individuals their very reason for existence, and we mean it in a good way.
Everyone fantasises about their future homes, and many actively save for years and years to finally settle down and sow their roots in one particular place of their choice and start to raise a family. Coming to the house in question, here's where things start to become really serious in terms of all the options available, the first one of which is the budget, the second one of which is the location in question in terms of its connectivity to amenities like education, healthcare and shopping and the third one being the 'form' – a flat, a bungalow, a condo, a villa?
Using space as efficiently as possible and then accounting for natural light, ventilation and plants make sense from an overall look and feel point of view, but we have no idea. The writer here in question, hasn't thought about buying a home yet and it would be better to speak to someone involved in the business of retrofitting existing spaces or building new ones from scratch.
Today, at Bangalore Insider we spoke to Abhishek Chadha, the founder of The Karighars, a bespoke interior design agency that helps people to make their homes come alive. Below are the excerpts from our interaction. 
Give brief info about your Firm?
Known as the undisputed 'Gods of contemporary design', The Karighars is the leading interior design firm in Bangalore. Founded in 2009 by the entrepreneur par excellence, Abhishek Chadha, we undertake complete turnkey projects for villas & apartments. In addition to that, we customize wardrobes, entertainment units, modular kitchens & built-in furniture to fit the space & style of a project. With a vision to transform the ordinary into sensational spaces, we conceptualize, curate & choose cohesive color palettes that further enhance the aesthetics of the expanse. We diligently work on the principle of minimalism– 'Less is more' & keep intricate details to a minimum, instead of incorporating popular materials. Our design philosophy revolves around the fluidity of contemporary interior design amalgamated with a touch of mid-century modern styles.
What made you start your Firm and what problem does it solve?
Our own experience of getting our house designed by an Interior Designer led us to take the plunge in this niche of design. The field needs a consolidated level of professionalism & accountability which we have observed, is missing. When we cater to the interiors of a house we commit ourselves fully, until we achieve client satisfaction. We absolutely make sure to give the client a whole experience, making sure that they are on board every step of the way. At the end of the day, a happy client gives you ravishing reviews & when others follow suit, that's when we know we hit the bull's eye. That is how we grew. That is how we are a 250+ group now.
Tell us about yourself, your previous jobs/ventures? What were you doing before this Firm?
I started my career in 2001 as a lecturer in Indonesia, teaching IT. Later I moved to Bangalore as a senior software engineer & made my way forward as the VP where I majorly worked on UX & UI design. Prior to starting my own design firm, my last job was with an Investment Banking company where I was the AVP. My wife Aashita too is from an IT background & before founding the KariGhars, she worked at a leading IT giant as an Electronics Engineer.
Where is your Firm based out of? Why do you think that is the best place for you?
We feel that Bangalore is the best because firstly, it is the silicon capital of our country. This city has the maximum influx of people who are aware of all emerging trends in the world since they are well-read and well-travelled. People are aware and understand that extraordinary quality and service comes at a price. For them, getting a luxurious and seamless experience is much more important than it is about spending less or saving money per se. Establishing a firm here was the best decision we could have taken because we are able to find people who really value our services and are able to gauge what sets us apart in this field. They understand what it means to have access to luxurious, smart & opulent homes, and don't shy away from spending a little extra to make their dream home a reality.
As a founder, what are you paranoid about? What keeps you awake at night?
With our exceptional talent, creativity & expertise we intend to make a positive contribution to our clients' lives. Our mission is to keep delivering luxury on a platter to our clients. Our sole ambition is to make The KariGhars a brand name that is synonymous with opulence & grandeur. Delivering our projects on time is our utmost priority. We are paranoid about client satisfaction and that's the only thing that keeps us on our toes. Our clientele has been established only by word of mouth, so our core focus remains our client's satisfaction. The desire to keep reinventing ourselves without running behind the latest trends, pushing our limits & always giving the best quality service keeps us awake at night.
Who are your competitors and how are you better than them?
We don't believe in the idea of having competitors because the services provided by us are exclusive. The KariGhars is the only firm in Bangalore whose niche strictly adheres to the luxury design segment. The kinds of services we provide are immaculate & we're in our own league. We are our own competition and always strive to out-do ourselves. Think Luxury, think The KariGhars.
How hard is it to have a work-life balance as a founder and how do you manage it?
Being an entrepreneur in today's age means 24*7 work. The constant need to be on top of the game requires a lot of hard work and sleepless nights. Family is what keeps you sane and grounded & I make it a point to spend time with them. I usually work on the weekends because my clients are available for meetings at that time of the week. So all my client meetings are fixed for the weekend. Under these circumstances, I take leave on Mondays or in the middle of the week to make up for the lost time. Even with a jam-packed evening, I make sure I'm back home in time for their bedtime stories and to put them to sleep. We take regular trips whenever we can, be it a small getaway for 3 days or a 10-day long haul. Work does take the center stage most part of the time but it's important to strike a balance.
Have you raised funding? If yes, then we would like to know the details. If no then please tell us if you are looking to raise.
No, we're a completely self-funded organization.
What's the biggest misconception people have about you? Why do they have that? What's the reality?
I won't call it a misconception but people perceive us to be expensive which is actually true. What they don't realize is the services that we are capable of providing are worthy of their money. In my opinion, I will call it a misconception, only because they don't understand the value which we add to their homes that they will enjoy for the rest of their lives.
What gets you excited about this company?
Everything about this company gets me excited. We built this company with all our blood sweat and toil, it's like our baby. The entire design process and every aspect related to my company are of utmost importance to me.
Tell us how a day in your life looks like? Your schedule for a day right from the time you get up till you hit the bed at night.
I try to plan my day well in advance so usually, I do it the previous night before hitting the sack. This helps me create a balance because I know what things demand my immediate attention & when I wake up the next day I know the task at hand. Without wasting time I get to it and then continue ticking off other deadlines. I am very punctual and make it a point to reach the office before anyone else, in hindsight it gives me the space to think clearly before the mayhem starts. Our team is closely knit so I know what each employee is up to. I look after each & every process to make sure work is streamlined. I usually have lunch in the office and the duration of my lunchtime depends on the kind of day it is! 30 minutes or 5 minutes, it keeps varying according to the pile of work. After winding up the day's affairs I reach home early to spend time with my kids. Nights are usually spent with family, eating & laughing together. A sit-down dinner with the family is an everyday tradition. Post dinner I'm back to planning my next day!
Tell us about your team and how did you meet each other?
The three of us Aashita, Vinayak & myself are family & we started this firm together. Our team has been with us since day one because they are the same people that build our own house. So we have strong ties with all of them. Our team's diligent endeavors have catapulted our growth as a firm & today, we are a group of 250 plus employees. Initially, we are extremely selective about the people we work with, but once they join us, they become a permanent part of the team. In 12 years our attrition record has been less than 1% which I believe is a mean feat to achieve. Even during the pandemic, we have increased our capacity to 200% staff and introduced various new positions.
Know a great startup story or want to share your own? Write to us at bhumikka@insidermediacorp.com and we will get back to you. For more updates follow Bangalore Insider on Facebook and Instagram.
Author