Sponsored Ads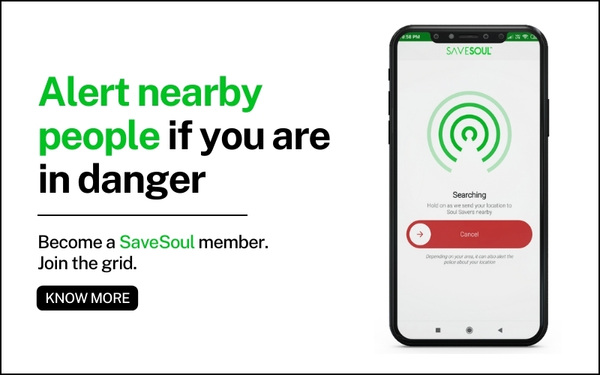 Professional sports command a legion of followers across the globe.
Athletes, especially Indian athletes sacrifice a lot. They work harder and are more dedicated than most, their steely focus set towards victory, all to achieve glory for themselves and their country. As children, many harboured dreams of becoming professional athletes. It occupied our imaginations. We imagined ourselves scoring a spectacular goal, the winning run and the knockout punch. Televised sporting spectacles directly inspired today's modern athletes as they strove to emulate their heroes and dared to dream beyond their local town, city and state.
While cricket, for obvious reasons, still hogs the limelight of mainstream media and spectators, a niche fan following has developed over the years in India for Kabaddi, Football, Wrestling, Hockey and other disciplines with regards to the Olympics. Wrestling, a sport much loved and followed in India's hinterlands has gained prominence over the years, one, because Indian men and women wrestlers have made their mark on the world stage (think Bajrang Punia and Vinesh Phogat), and two, it is prudent not to forget the role of Bollywood Blockbuster, Dangal which chronicled Geeta Phogat's story for the Indian masses, thrusting Wrestling into the national consciousness (and Chinese national consciousness)
Today's story on Bangalore Insider is about Labhanshu, a budding wrestling prospect who wants to bring glory to India in the super heavyweight category.
Tell us about yourself, what do you like most about your field of work?
As a wrestler and professional athlete, it's really a pride to serve the country at the International level since childhood I really wanted to do something for my country. It's a wonderful moment for me when I see our tricolour flag goes high in the sky.
Your previous jobs/ventures? What were you doing before choosing this field?
Before choosing wrestling carrier, I was pursuing my studies. Since childhood, I was very fond of playing indoor games and indulge in sports from my childhood.
How did you land up doing what you do now?
My father was in the Indian Army and he was involved in wrestling, I got inspired by my father and started doing wrestling, and slowly it turned to my profession.
If not the current profession, what would you have been?
If not a wrestler, I would have become an Indian army officer, If I get a chance to serve my country, would love to be an Indian Army officer.
What motivates you to keep going?
My father is the one who keeps motivating and supports me to overcome hurdles and that makes me stronger.

Tell us how a day in your life looks like? Your schedule for a day right from the time you get up till you hit the bed at night.
As a wrestler, we follow a strict routine to keep ourselves fit, every morning I wake up at 4:00 am, Later I go running and endurance session which lasts for 6 am. I have a wrestling session which lasts for 8 am. Then I drink Almond milk, I take my lunch at 10:30 am, I sleep and wake up at 3:00 pm. Again I start wrestling session at 3:30 pm to 6:30 pm, then one glass of almond milk and at last I take my dinner at 8:00 pm and go to bed. When I have free time I usually cook food for everyone in my family
Any regrets till now? If yes, will you like to share it with our readers?
Yes, In the year 2015 I was playing at National level and unfortunately, I lost my grandmother and could not come back to see my grandmother for the last time. This is something I feel bad and will regret forever.
If you were given a choice of meeting any person you want, who will be that person?
If I get a chance I would love to meet my grandmother once!!! I really miss her, she was my real motivation and close to my heart.
What is the biggest misconception that you think people have about you?
The biggest misconception people have about me is that people don't believe upon my weight!!
My actual weight is 125 kg and it seems looks like 90-95 kg, so they deny the fact.
Also, I am a pure vegetarian and many people think I am non-vegetarian as a wrestler
And I never go for movies and clubs in my life till now that is also something which is hard to believe.
Any message that you want to send to your readers?
As a peace activist, I would say that love each other we all are humans please don't divide in terms of caste religion and colour. There is one world one religion which is humanity
Spread only love peace and happiness in that beautiful world. Life is too short for anything else. We all have to respect and love each other.
Know a great startup story or want to share your own? Write to us at contact.bangaloreinsider@gmail.com and we will get back to you. For more updates follow Bangalore Insider on Facebook
Author