Sponsored Ads

Mumbai based startup is looking for a partner in Bangalore. Devang Raja, the founder of Kar Kleaners, started his company in 2016 and now he is planning to move to Bangalore. He has realised that there was a need to organise this sector of daily car cleaning as most of the people were and are still not satisfied with their daily car cleaning.
"The company's value system of being a 'Zero Ego Company' has helped us to work better as a team and set the right culture across the organization- even I used to go and wash cars earlier."
You will be amazed to know that all employees in the team from Devang to others who even go for car cleaning hold a single designation of "'Car Care Taker". Devang does not call himself the founder of the company. This is how he and his company is growing.
Meet Devang and read his journey as the founder of Kar Kleaners. It is motivation, see how can one leave his MNC job just for his passion and to accomplish his dreams.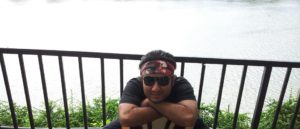 Give a brief info about your startup?
We started in 2016, our primary motive was to turn the biggest neglected and unorganised daily car-cleaning industry into an organised one. In metropolitan cities like Mumbai, Delhi, Pune, Bangalore etc, car owners hire a local servant for getting their cars cleaned on a daily basis, which is done by the local servants in a hap-hazardous manner. We at Kar Kleaners provide professional daily car-cleaning service at your doorstep with trained personnel and the use of modern tools and techniques offering our services at a reasonable rate.
What made you start your startup and what problem does it solve?
I was working in an MNC earlier and saw that locals who are washing the cars on a daily basis are not serious enough, and not doing justice to work. Though the customers pay them, this unorganised sector has its own problems like unplanned leaves and no quality benchmark.  People are tremendously unhappy with the lack of professionalism with local car washers. In mid of 2016, I did an initial survey and found out that 73% car owners were not happy with their daily car cleaning.  Looking at the business opportunity, I started a daily professional car wash service- Kar Kleaners.
Tell us something about yourself. Your previous jobs /ventures?. What were you doing before this startup?
I have done my MBA from Welingkar's Institute, Mumbai. I also have done my Certified Financial Planning, and Financial Administration certifications from CII –  London and overall possess 13 years of Corporate Experience before I started Kar Kleaners.  I have worked with organisations like Prudential Process Management Services, Willis and Capita.  I have worked in the various department in these companies and have set up multiple business processes there.
Where is your Startup based out of? Why do you think it is the best place for you?
Our startup is based in Mumbai. Mumbai is a 'Happening' city. It never sleeps, and the mode of transportation never gets a halt unless and until there is any sort of calamity. People utilise various cabs and autos services like Ola, Uber, etc.  There are plenty of private vehicles providers as well who rent cars.   People in Mumbai are very particular and possessive about their cars and like to keep it clean.  As per TOI (https://timesofindia.indiatimes.com/city/mumbai/no-of-vehicles-in-city-up-50-in-5-yrs/articleshow/56302918.cms) there are 3 million vehicles in Mumbai that serves as a huge business opportunity for our startup.  I am also from Mumbai and hence thought that starting a service like this in Mumbai would be a good idea.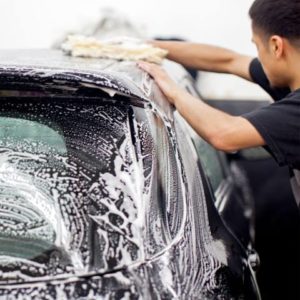 As a startup founder, what are you paranoid about? What keeps you awake at night?
We are pioneers in professional daily car cleaning.  I have taken up the challenge of organising the huge unorganised sector, and hence the challenges that I face are unique and uncommon.  If it was easy, anyone would have done it.  As we are the first runners in the industry I face regular challenges that have not been encountered by anyone earlier and hence does not have a single rule to success or a pre-tested answer.  Taking decisions to difficult situations can become tricky at times.  A lot of these challenges keep me awake at night where I try to find answers to questions, challenges and way forward for the growth of my company and this industry.
Who are your Competitions and How are you better than them?
Competition can never be ruled out. It gives you the motivation to deliver a better output. At times it is only due to the competition that companies innovate. If there was no competition, I would just keep repeating the same thing again and again thus never challenge anyone to perform better. Since 1.5 years, we have the required experience as well as the expertise in this field to convert the unorganized sector of daily-car cleaning into an organized one.  This sector is so huge that competition will only help each other grow.  As we are the first runners in this sector, currently we do not have any direct competitor whom we see as a direct threat.  With time whenever competition crops up we will keep innovating and challenging our competition to perform better thereby raising the standard and benchmarks in the industry.
How hard it is to have a work-life balance as a startup founder and how do you manage it?
While in my corporate job, I used to work 3 pm to midnight.  While I started Kar Kleaners, I now had to get up at 4 am and get on the ground.  Initially, it was tough for me, but with time I got used to it.  It is always during initial months that your workload will be high; however, as things start settling down you can then plan your day much better.  Currently, I work for around 9 to 10 hours a day with no official holiday.
Have you raised funding? If yes then we would like to know the details. If no, then please tell us if you are planning to raise.
Till date, we have not raised any funding from investors.  We are bootstrapped and have turned profitable in a year. We are expanding by way of franchising, and hence our working capital needs are taken care of the franchise fee.  We are looking for investors who would want to grow their money with us.  We plan to expand to various cities namely Pune, Delhi, Bangalore and Hyderabad in 2018.
What is the most important priority for this company?
Demand for our services is very high. We get around requests from 1 building every fortnight to start operating in their society. However, the scope of this work is scattered and hence creating a distribution network in terms of the franchise is very important.  Currently, our main focus is on creating franchisee partners who can then deliver our services to final customers.
How do you think this might evolve over the coming months?
Along with Kar Kleaners expansion to various cities in 2018, we will be coming up with an app in Q2 -2018 for our services.  We will also be expanding into car care products under our existing brand name. "Kar Kleaners".  We will also be looking at expanding our business in the car buying and selling segment under the current brand name of Kar Deals in 2018 and much more.  I suggest you keep watching out for this space.
What's the biggest misconception people have about you? Why do they have that?
When it comes to approaching new customers and answering their queries at first, people often think that we are some sort of local servants asking for getting hired to get their cars cleaned regularly. Or on the other hand, they feel that we are calling from their nearest local car service centres, while the scenario is 'Far much Different' and we aim to create awareness and spread the message that daily professional car cleaning is the need of the hour so that number of people can get their cars cleaned perfectly with a lustre!  As this sector has never seen professional service earlier, people are bound to talk to us with a little bit of surprise and misconceptions prevail.
What gets you excited about this company?
There are a lot of things that get me excited about Kar Kleaners.  Our current core team including our franchise partners, the huge market opportunity, our journey and achievements till date and fantastic future that I see for this company are a few things that keep me excited and going.
Tell us how a day in your life looks like? Your schedule for a day right from the time you get up till you hit the bed at night.
My day normally starts at 5 am with site visits.  5 am to 9 am is on site. Post 9 am every day is different with new hurdles and new challenges. Schedules do not work in a start-up like ours.  As you need to fit into all possible roles that you can a standard schedule does not work.  I take each day and every new hurdle as a challenge and face it accordingly. When you wake up every morning, you have new hurdles to tackle. Situations keep changing. Enjoy every minute of it. That's Life! That is my Mantra for a healthy and satisfied Business Life.
Tell us about your team and how did you meet each other?
Before I tell you about my team, let me introduce you to the value system of our company.  We started with two people, and even I used to go and wash cars earlier. From the beginning have value systems of "One Designation Company".  While a lot of companies are still discussing and debating the 'Open Door Policy' within their organisations, Kar Kleaners have come up with 2 unique concepts that help them set the right culture throughout the organization. How many organisations do we know that have just 1 single designation for all employees? We are one such organisation where designation does not matter to anybody. Here all employees including myself are designated as 'Car Care Taker' in short CCT. The company's value system of being a 'Zero Ego Company' has helped us to work better as a team and set the right culture across the organization.
While I am the conceptualiser and the Sutra-Dhār in our team, I would like to introduce you all to rest of the members of my team:
Suraj Ziman: Suraj joined us in January 2017.  He is the operations leader cum supervisor cum trainer.  He has played a key role in taking Kar Kleaners where it is today.  He takes care of complete operations starting from on boarding the franchise partner to training and handholding them.  He also conducts regular audits to ensure quality service is delivered as per company standards.
Aditya Dalvi – Aditya takes care of franchise distribution department.  He is actively involved in creating, marketing and setting up franchisee partners.  Interested franchisee enquiries can contact him on (+ 91 9769223212).
IT Partner: We are currently in talks with Navi Mumbai based IT company whom we are planning to partner in for our IT requirements.
Franchisee Partners: We currently have 3 franchisees across Mumbai and are coming up with 2 more by end of 2017.  All our franchise partners have played a very important role in the growth of our company.
Know a great startup story or want to share your own? Write to us at contact.bangaloreinsider@gmail.com and we will get back to you. For more updates follow Bangalore Insider on Facebook
Author
Sponsored Ads