Sponsored Ads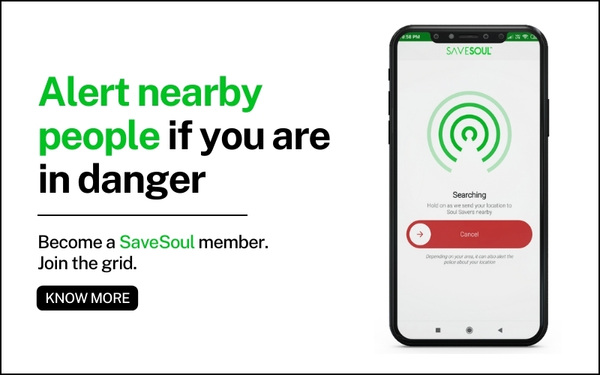 The time period between 2004 and 2008 heralded the biggest investment boom in India's free market history, primarily led by the real estate and infrastructure sectors. India's GDP grew at an average of 9-10% during this period, with financial markets being swept up with buoyant moods. While the 2008 Global Financial Crisis left India relatively unscathed, it did dent confidence in India's consumption-led growth story. And indeed, what an eventful few years it has been for Indian real estate. The NBFC crisis. GST. Demonetization. The Real Estate Regulation Act. The Black Money Act. And now, the coronavirus pandemic.
While it is prudent to reason that the road from here on towards economic normalcy, is bound to be longer than usual, it is also prudent to reason that real estate will continue to hold its place as a familiar investment tool, alongside equities, commodities and other financial instruments. Amongst other reasons, one of the key aspects about residential real estate is the emotional value they still command in certain sections of India's population, who number in the millions. At this point of time, it is difficult to say about the prices that market forces will command. It depends on the financial health of the property developers in question.
In today's story on Bangalore Insider, we make a humble attempt to understand the luxury segment of the real estate market of India and London from an investment point of view, from the partner of JBrown International's Indian business unit. Below are the excerpts from our interaction with Mr Kiran Addala, Head of India Business, JBrown.
Tell us a bit about JBrown. When and where did it start?
JBrown International is a London-based real estate consultancy and solutions brand. We primarily help our London-based and international clients to buy, rent, sell and manage London properties. We also help non-resident Indian investors investing in their luxury second homes in India. Within our HNI network, where there is a bespoke real estate requirement, we do help outside our primary services. A friend of mine, James Brown, started this business back in 2016 in London.
How and where did your JBrown India journey start?
James and myself were both members of the Institute of Directors in London where we first met. When he came to know I am moving to India in early 2017, he casually invited me to visit the JBrown office in We Work, Aldgate, London. Over a cup of coffee, James mentioned that he was thinking of taking JBrown's presence into India and asked if I might be interested to partner in this journey. We shook hands and started R&D from May 2017. As WeWork was opening their first India office in Bangalore, (and our research showed that Bangalore is still an untouched market for London properties where there are strong prospects), we decided to be based in Bangalore. We did our soft launch in August 2017, and registered the Indian entity in March 2018. Presently, I head the JBrown India Business.
Please share your experience with the Indian real estate ecosystem?
Urbanization and economic growth drove real estate demand in India for many years. Real estate remains the most preferred asset class for Indian investors, and their loyalty to this asset remains unchanged for many decades.
Real estate remains the most preferred asset class for Indian investors, and their loyalty to this asset remains unchanged for many decades.
Some of the second home villa projects I have seen in India are extremely sophisticated and impressive. To name a few such projects: developer Isprava's Igreha Vaddo in Goa. Other projects that impressed me include Embassy Boulevard, designed by a Singaporean firm, Prestige Golfshire, exquisite villas near the Nandi Hills, Pursuit of a Radical Rhapsody – a project by Total Environment in Bangalore and Panchshil YOO Villas styled by Kelly Hoppen in Pune.
Also, trends show that there is a consistent increase in the number of Indian buyers in the prime London market. Besides London, other International locations Indian buyers invest in are New Jersey and Atlanta in the United States, Toronto in Canada, Melbourne and Sydney in Australia.
One of the things that stands out for JBrown is its commitment to quality. How do you ensure that you find the best properties in town?
Purchasing a property abroad is a major decision for clients. So we make an effort towards truly understanding the client's needs thoroughly, by asking the right questions and matching the clients' taste from certain criteria. These criteria include views from property, location, space requirements, accessibility and budget. Our aim is to provide trusted guidance and assist clients in every aspect from the selection to the purchase process. We help facilitate the entire process to make their choice simpler and fulfilling. Our qualified International financial and legal advisory partners in India & London play a vital role to ensure smoother transactions for our clients.
JBrown deals with many busy HNIs for its business. How is it to deal with these ultra-wealthy individuals?
In my experience, High Net-Worth individuals and their families from India are well educated and have travelled the world. Most of them are running successful businesses or are employed as corporate executives, many on their company's Board of Directors. I found them knowledgeable about International investments and sometimes it amazes me how well they know London city. They value time and business relationships; as a professional myself, it is immensely important to me to respect their time and try to know them better by having simple and candid conversations. Also, having an understanding of their regional culture and connection, leads to much appreciation as each city, such as Bangalore, Mumbai, Delhi, Ahmedabad, Kochi, Chennai , Hyderabad and Kolkata, have their own ways of doing business. I must add, HNI's are good negotiators and impressively decisive! I also enjoy learning different things from each association.
Tell us about some of the interesting deals that JBrown has closed recently.
You put me on the spot there 🙂 Happy to share within the boundaries of our client privacy policy! We helped a Bangalore client in early 2020 to purchase their two bedroom flat in the heart of West London in one of the stunning Berkeley developments. We have clients from India who have a good size London property portfolio, we are providing property management and rental services for them. Within India, in March 2020 we helped a high-end luxury developer to purchase land through our network in Alibaug. Last year we helped a London NRI client who purchased a flat for her mother in Bangalore.
Tell us a bit about yourself. How has been the experience of bringing the JBrown brand to India been so far?
I am a Telugu-ite, married with two lovely children. I studied engineering in Chennai and completed my Masters in the UK. I was certified as a Chartered Engineer from the London headquartered Institute of Engineering & Technology. I am a project management & Business Development Professional and have worked over 11 years in water and renewable sectors. Presently, along with the JBrown board, I sit on the Board of Directors with a Bangalore-based IT firm named Millennium IMS Pvt Ltd. As a Prop tech enthusiast, I enjoy my role and learning more about the IT sector.
In the UK property space, my first-hand experience was being an owner, landlord and tenant of UK properties over the years. This gave me the experience and the opportunity to know about the UK property sector and the prospective buyer-seller and tenant-landlord equations.
Bringing the JBrown brand to India has been an amazing opportunity. The real estate sector in India is huge and there are well established brands in each city. During my Initial year, I spent some time on identifying the right partners and associates across all major cities of India. The British High Commission and their UK-India Trade team association has been helpful in our journey. One of our strengths is our business presence in both London and India and our availability to advise clients one- to-one in a trusted environment, as well as provide end-to-end property solutions. And most importantly, we have signed up with a talented team and resourceful associates. Special mention to Shub Karan Singh, a luxury consultant who represented JBrown so well while helping with some of our campaigns in India. We believe collaborations are key to success and special thanks to one of our Business Partners from Mumbai, Vijay Ahuja from Shelter realtors who consistently showcased true partnership values with JBrown.
Is JBrown only into luxury properties or does it plan to get into the mid-tier category as well?
According to me, luxury rating all depends on individual taste and what luxury means to them. We do get requests according to clients' budgets, most of the prospects fall in the bracket of GBP 500K to 5M in London. In India our client budget ranges from INR 3 cr to 10 cr.
What are the future plans that you have for JBrown in India?
We are in the process of structuring our 'JBrown International Elite Club'. This product is an exclusive membership for our closed HNI connects and their friends internationally who can enjoy the benefits of getting access to our members-only property deals, be part of our exclusive events including annual cricket in London, enjoy benefits with luxury brands and worldwide elite family holidays.
We have plans to launch a JBrown prop-tech platform with core values of 'transparency & trust' to allow investors to choose their property investment with ease of having right information in hand, landlords/developers to have an easy expat renting process and the local consultants to promote their direct exclusive inventory through us.
We are also extending our services with 'expat packages' by arranging tie-ups with corporates in India and the UK where we can guide expat individuals and families with accommodation, schooling and chauffeur driven luxury car rentals to make their short term living experiences more comfortable. We believe expat renting is a good market once the current pandemic wave passes on.
Any advice to our readers with regard to investment strategies in real estate?
Purchasing a property is an important decision for each one of us, so do take the right advice, and be patient until you get the best product you deserve.
---
To contact JBrown International for any query, please email at india@jbrown.com
Know a great startup story or want to share your own? Write to us at contact.bangaloreinsider@gmail.com and we will get back to you. For more updates follow Bangalore Insider on Facebook.
Author