Sponsored Ads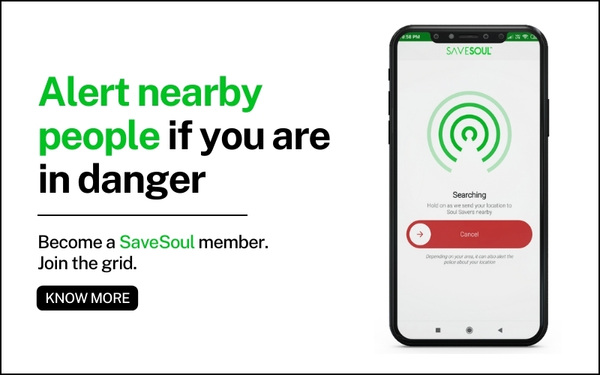 It is easy to find inspiration and motivation in our world. It is easy to absorb negative energies and pursue a relatively more uninspiring path as well. Both these sentences are true and always have been. As humans have created more avenues and lifestyles through which to make a living than was ever possible throughout history; humans have had to spend time in understanding the complexity associated with all of their endeavors. Today, more than any other time in history is when problems are truly global; when for a lot of time in world history, problems were mostly nation specific. Climate change, pollution, water shortage, disease, economy – all of these are global problems and none of them can be solved by any one specific country or nation. Rather, today more than ever all of us are interdependent on each other for our well-being.
This single realization ought to make more humans cooperate with each other in large numbers and this is indeed what has been happening with the rise of modern communications and information tools. Today, awareness is not an issue as it was before. If one has the will, they ought to find the way by seeking the right information and the right people. Music, business, fitness and emotion; you name it and achieving the right balance between multiple aspects of one's self has never been easier. Such words sound great; yet all too often it's not the 'what to do' that's the problem, it's the 'how to do' part. It's about the 'where to start' part and so on. Clarity to know what to do is just one part; while actually living that part is another.
Today, at Bangalore Insider we spoke to Jashan Bhumkar, who has set an example when it comes to working towards one's passions with effort and commitment for years. Deep work is a motto we all ought to live by; namely the fact that it is better to pick up certain things and work towards them deeply for a few years and master them. Below are the excerpts from our interaction.
When did your music journey start; what was the 'spark' that has kept you motivated to push limits?
Music has been part of my life for as long as I can remember. My musical journey started at the tender age of 5, when I was inexplicably drawn towards music and found incredible joy in singing.
It is this very joy that I experience while singing that's motivated me to work hard on my music over the years. Musical pursuit is not easy; you have to put in years of rigorous work and many sleepless nights without any expectations at all. But in the end, the music gives you much, much more than it takes, making the entire journey worthwhile.

What do you think is the role of classical music in today's hyper globalised media world?

In a hyper-globalised world, with so much exposure to all sorts of thought and information, we are all somewhere searching for something that is true and real. Classical music is that very answer we are all seeking as a generation. Our music is derived from nature.
Unfortunately, the majority of the people today are unaware of the vastness, depth and potential of classical music to be a relevant way of life. The look and feel of the classical music world has at large has probably alienated people from embracing it. In my experience, the moment people overcome these initial barriers and give it a fair chance, they get hooked onto it instantly and experience a complex bouquet of feelings they haven't felt before and yet have been craving to feel all this while.


If you were to go back in time, what would you tell your younger self in terms of the road taken?
I have no regrets as I have always followed my heart. So I would like to congratulate my younger self for pulling through with music across all the stages of life be it the distractions of teenage, studying abroad in engineering college for 5 years in USA and then UK and also the initial years of setting up my career as an entrepreneur.
I was deeply attached to my Guru Gaansaraswati Smt Kishori Amonkar. I went to her rather late, towards the last two years of her life before she passed away. One thing I would tell my younger self is to immensely value and never take for granted the time with Her. Tai (as we all lovingly call her) would light-heartedly say that I troubled her a lot. I would tell my younger self to probably trouble her a bit more ☺

What are your future plans with respect to both music and your academic career?
There are a lot of upcoming projects which will be releasing over the next few months, and I am very excited to share all of this music with you! I have been working on two Hindi original songs; one is of the soulful romantic genre, and the other is a totally different experiment leaning towards the electronic space. There are also a few traditional semi-classical compositions and Ghazals that are very close to my heart which I plan to bring forth in front of a wider, modern audience. I am also very actively involved in the Marathi music space and have a string of Marathi songs, originals and covers slated to release soon. At the same time, I continue to pursue classical music and as we are now looking towards the brighter end of the lockdown, live performances are resuming again which always gives me a lot of joy.
In terms of my business career, I am a third generation entrepreneur in my family's specialty chemicals company and also have recently set up a venture in pharma. I have ambitious plans for both these businesses and a lot of work to do to turn these dreams into reality.

What does your schedule on a typical day look like? How do you balance life and work?
I absolutely love my life and the way my typical day looks. My days are very active with lots of work in my capacity as a global entrepreneur and an equal amount of work in my capacity as a musician. You can often catch me doing riyaaz in the car during long traffic rides in Mumbai! Somewhere in the morning or evening I make time for workouts as I'm also very passionate about fitness. I spend a significant amount of time in the recording studio working on songs. I always end my day with an hour-long peaceful classical rendition, usually of the raga that I'm currently obsessed with!
While my life might seem hectic to most, it is the only way I know. I'm in pursuit of happiness, and a fine balance between music, business, fitness and emotion (family & friends) is what makes me truly happy.
Know a great startup story or want to share your own? Write to us at bhumikka@insidermediacorp.com and we will get back to you. For more updates follow Bangalore Insider on Facebook and Instagram.
Author