Sponsored Ads

InMoVidu Technologies Pvt Limited is a Bangalore based startup founded by Mridula Chhetri. 
We aim to bring an immersive learning experience and offer a hybrid solution by collaborating the offline and online channels. We are working in the space of women safety and our vision is to change the feeling of vulnerability to Yes, I can, says Mridula.
We at Bangalore Insider had the opportunity to catch up with Mridula, the founder of InMoVidu and to know more about the startup, read her inspiring story.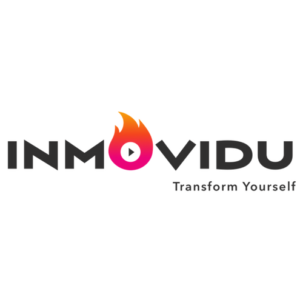 Give a brief info about your startup?
InMoVidu stands for Internet Mobile Virtual Education. We are a technology based managed marketplace which offers interactive learning solution for both students and instructors.
We aim to bring an immersive learning experience and offer a hybrid solution by collaborating the offline and online channels. We are working in the space of women safety and our vision is to change the feeling of vulnerability to Yes, I can.
We evaluate the existing scenario holistically and then offer customized solution to our clients combining the experts inputs and by leveraging technology to ensure scalability.
What made you start your startup and what problem does it solve?
This was a personal pain point for me when 6 years back my daughter was unable to learn ballet classes in a city like Bangalore due to unavailability of a teacher close by and safety was always a concern so I enrolled her for Kathak classes instead. When I spoke with other parents, I realized that besides finding the right trainer and the pain of traveling, safety was always a major concern for most of them. While we launched our platform for creative classes, we realized that most of the women from tier 2 and tier 3 cities were liking our solution because it was addressing one major aspect and which was safety. Dec 31 2016 mass molestation incident in Bangalore got us thinking : Women could no longer be sitting ducks. Our safety was our responsibility and we needed to take that ownership. We decided to pivot and use the platform for training women on self defence.  We didn't want to do what was already being done because it wasn't addressing the core problem : addressing the feeling of vulnerability. We came up with a solution and just with the idea, we were able to sign up a client for training 200 women employees of a high end salon chain in Bangalore.
Tell us about yourself, your previous jobs/ventures? What were you doing before this startup?
I'm Mridula and hail from a military background. Thanks to this upbringing, making friends quickly, networking, adapting  to situations and being resilient comes in as second nature. I have more than 12 years of experience of working in enterprises such as IBM and startups such as NestAway and Saraplast. With this wide array of business exposure, I find it an asset to understand business at various growth stages. Prior to moving on to found Inmovidu, I was heading business development at NestAway.
Where is your startup based out of? Why do you think that is the best place for you?
We are based out of Bangalore. It was an obvious choice because my co founders are based out of Bangalore. It is a cosmopolitan city and offers a lot of learning opportunity for startups. Besides that our clients are based out of Bangalore offering us great business opportunity. Industry experts, mentorship and tech support are added advantage. People are very open to trying new solutions and hence you would notice that many famous startups like Flipkart, Swiggy etc started from Bangalore.
As a startup founder, what are you paranoid about? What keeps you awake at night?
Not being able to deliver quality services to our clients is something we are very paranoid about and keeps us awake at nights. While we may say ideas are dime and dozen, still staying ahead in the curve is very important for us and keeps us on our toes
Who are your competitions and how are you better than them?
We have a lot of established players such as Mitkat and Pinkerton, Kalaripayattu, Survival Instincts, BadAzz Krav Maga Self Defense are organized players and then we have very fragmented group of trainers.
We have a solution which is holistic and has been built with inputs from Martial Art Experts, Psychologists, Risk and Governance Experts, Legal and Marketing Insights and domain experts and ability to offer customized solutions based on client's pain points is our biggest USP. Besides that we are technology based solution provider with the ability to offer customized solution at scale
How hard is it to have a work life balance as a startup founder and how do you manage it?
My personal thought : Work life balance is a wishful thought that all working professionals have. Everything comes at a cost and one has to decide what they are willing to pay. Being a founder while is challenging but also offers me certain liberties like taking an off when the work load isn't much. Since my daughter is studying abroad and my husband is also based out of a different city, I have the liberty of working without taking a break. I do catch up with my friends on the weekend and speak with my family on a daily basis during my evening walks.
Have you raised funding? If yes, then we would like to know the details. If no then please tell us if you are looking to raise.
Yes we have raised angel round and Pavan Kumar is our investor. We are also looking at raising investment for scaling our business.
What's the biggest misconception people have about you? Why do they have that? What's the reality?
Initially when we used to speak to our customers they used to think we are like any other company offering martial art training. But post one meeting they would know that we are a company which is offering many other solutions and martial art training is a part of overall product. We don't blame them because the way we are addressing personal safety is very different from how it has been done all this while. We have seen great acceptance for our product and have done trainings with more than 6 MNC clients in the last one year and the work is growing.
What gets you excited about this company?
Happy customers. To see that we have been able to change the feeling of vulnerability from Can I to I Can and the ability to impact the lives of so many people in a positive way is very challenging as well as satisfying.
Tell us how a day in your life looks like? Your schedule for a day right from the time you get up till you hit the bed at night.
I wake up by 6/6.30 am. I read some articles on safety over a cup of tea. I have three dogs and I walk them from 7 to 7.30. Some more tea and read some more newspapers. It is fascinating to see how important is to demonstrate safe behavior. How are business impacted due to someone's unsafe behavior. What else may be causing business disruptions. By 9 I have my daily charted of work to be done for the day. Sales call, meetings with clients, reviewing proposals and presentations with the team. In addition we set aside time for brain storming on new business ideas based on market insights. I typically end my day by 7pm and go for my evening walks. I read on industry trends wrt safety and finish any pending work and sleep on most days by 12/ 12.30 am
Tell us about your team and how did you meet each other?
Seema : Operations Expert. I have known Seema for 18 years and have worked together for 3+ years now. Seema handles the operation and solution deployment post the deal has been signed
Anand : Product : I have known Anand for 1.5 years and have been working together for last 1 year before we decided to come together and join hands
Chetan : Technology: Anand has known Chetan for more than 10+ years and he is working on building ML solutions for ensuring that employees stay safe no matter where they are.
Arpit : Risk and Governance : He is my batchmate and I have known him for more than 2+ years now. We have been working together on this solution for last 1+ year now and he is one of the strategic partner
Ananth Ravi : Advisor : Ravi comes with 30+ years of experience and is ex president Reliance. He is our mentor and advisor for business, product improvement and execution strategy.
Pavan Kumar : Investor : Pavan is our angel investor and he guides us on the various aspects of business.
Know a great startup story or want to share your own? Write to us at contact.bangaloreinsider@gmail.com and we will get back to you. For more updates follow Bangalore Insider on Facebook.
Author
Sponsored Ads