Sponsored Ads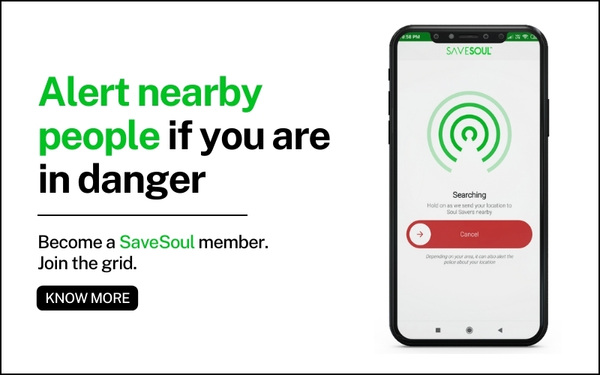 "There are few things in life that change the way we see things and one of them is Travelling".
Much has been said about the profound impact travel can have on a person, in particular, its ability to change you. Songs have been sung, poems have been written, articles have been crafted in an ode to the life-changing magic that you experience when you travel the world. Be it experiencing a monastic lifestyle or a pilgrimage visit; any kind of travel exposes you to new ideas, new cultures, and new people. By interacting with people from around the world, you put a face to the names.
I never looked at life the same way again after all the road trips and travels I did since the age of 4. It really exposed me out there, away from my comfort zone and forced me to confront a new and different side of the world. As I write this, it brings back so many memories from one of my favorite travels days from, 'The Himalayas'. We covered our whole journey by road and the most thrilling part of our travel was one of the many pit stops. From stopping to grab a quick bite at a road side Dhaba's, having a dozen of pictures clicked on a simplest of spots around, interacting with the local villagers to taking full charge of the navigation, every pause during the journey gave an opportunity to spend sometime in a state of doing nothing while illuminating the fact the it's all about the journey and not the destination. Right from the first glimpse of the classic trans shadow mountains hidden at every turn, treeless breeze when touch your face smells so divine, where the traditional Buddhist culture remains intact with a burst of high-altitude mountain lakes adding up to its beauty; everywhere and everything seemed to be from a different lifetime. The majestic humming of Buddhist mantra's and the flicker of yak butter lamps, there's nothing better than experiencing the roof of the world for miles ahead.
To me travelling has always been like an experience of being able to disconnect with the world to be fully present in it at the same time, just like being able to open your eyes once again. The sense of "self-concept clarity" and a platform to understand others better will always be the key leads in knowing how and why travelling can change your life. The moments are transformative; they take us out of our element and remind us of why we are there. Connecting my thread all the way from Himalayan Range, Himachal, Uttrakhand Kashmir Valley, Ladakh; to the flat lands of Rajasthan, New Delhi, Agra, Uttar Pradesh to turning the wheels towards Gujarat, Maharashtra with a pause at the heart of India Madhya Pradesh and reaching the Southern Peninsula i.e Goa, Karnataka; I discovered a deep sense of self-contentment and a mind to re-confort my preoccupied assumptions on cultural diversities during the journey of exploration. Fifteen years and counting my interest to explore new places, getting to know different people, understanding their cultural boundaries, experiencing traditional meals and lots more.
So, while nostalgia sways me through; here are five reasons why I feel traveling is therapeutic:
It helps broaden your perspective: With the amount of appreciation and thankfulness you may have for your life, you'll also discover a new sense of wonder and empathy for other cultures and countries. Soak in the language, the lifestyle and what people in different places value; you'll realize it's different everywhere in the world and it will undoubtedly make you evaluate your own values.
It allows you to live in the moment: Isn't it so wonderful to be able to unplug, explore and discover ourselves during travelling? Whether you are dancing at the dunes of Rajasthan or diving into the blue waters of Arabian Sea, travelling teaches you to take in the moment of joy and live in that minute.
Learn to value experience over things: Travel doesn't become something you do, it's a way of life. There's a difference between having a bowl of Rajma Chawal while watching a show on Netflix and having a hot plate of Maggie at Khardung La Pass, Ladakh (The Highest motorable pass in the World) while sharing a across culture discussion with the global trekkers. The choice is subjective but if I would yes, enjoy both sides of the world and then try articulating which one helps you evolve faster.
Not a big deal to deal with the things: Almost everyone has experienced a time when their flight was delayed or cancelled or they lost their luggage, and the beauty in this frustrating moment is that it teaches you to deal with it. The sooner you learn to roll with whatever challenges come your way, the sooner you'll be carefree. You quickly learn that you can handle most situations and that there really aren't a lot of things worth getting upset about.
Opening up to different ways of life: Every place have different cultures, and people have different beliefs, but when you travel, you see that no matter how different people are or the way they live, there is inherent goodness in all. It's the common thread that ties us all together.
Like I said with travelling self-reflection comes hand in hand. Interactions with local cultures and people with diverse backgrounds and individual beliefs not only gives you a new dimension of acceptance but a lot of persistence too. In the face of discomfort and strangeness, we become either more sure of our opinions and values, or we question them and adopt new ways of seeing the world.
Interestingly in my case, The Himalayas not only opened my views to absorb the beauty in everything but also made me compassionate for things I have. This kind of cultural prospective is an integral part of succeeding in today's interconnected society and, yes, it does make a difference. There are just some things that you can't learn from a book, and the life experiences that you'll gain from travel will teach you most – if not all – of them.
Think about it!
Author