Sponsored Ads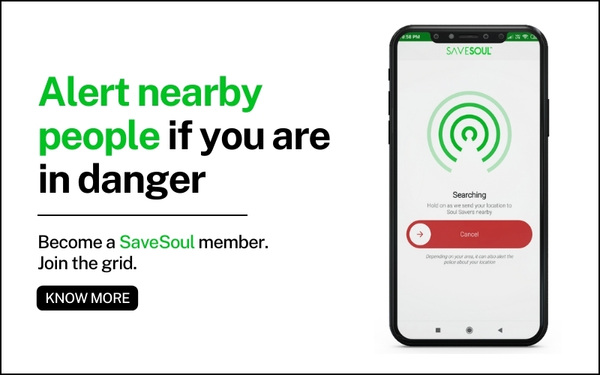 "A sound mind in a sound body." Most of us are familiar with this quote by the pre-Socratic Greek philosopher Thales. In today's world, we are increasingly finding the need for it in order to have a balanced life. But how does one go about it? In this busy and chaotic world, it can get quite hectic and tedious for most people to find a guru or a place where you can go and start working on your inner peace.
Once such place is Sarva Studios. In the world of Yoga, Sarva is a well known brand. Not only in India but abroad as well. And this has only been possible because of the efforts of its founder Sarvesh Shashi. Sarvesh is the brain child behind this amazing success story, from one small studio to close to a few hundreds as of this year. In the recent past, Sarva has attracted investments from well known celebrities like Jennifer Lopez, Malaika Arora and Shahid Kapoor. Well, it doesn't come off as a surprise considering the fact that Sarva has been growing at such an amazing speed.
We at Bangalore Insider had a chat with Sarvesh, from his personal life to the kind of work ethics he follows every day. Here are the excerpts of the interview.
JLo's influence has made a huge difference to SARVA.
Sarva is a well-known brand in the industry. A ton of hard work must have gone into it. How were you able to build such a brand in such a short amount of time?
I was introduced to yoga at the age of 7 by my parents and little did I realize that this one practice was about to change my life in more ways than one. Until 17, I was driven by three A's: anger, aggression and attitude. That unsettling teenager in me was all about rage and being adamant and I never had the patience to understand the other side of the coin. I was all about wanting things to happen my way, until I met my Guru. That chance encounter with him opened up a new path: yoga. This led me to discovering self-discipline, calm and a deep understanding of what I wanted. At 21, I raised an initial capital of INR 16 lakh from my uncle, and this is what led to the inception of SARVA, the journey of connecting 7 million breaths.
I was the first trainer at SARVA, the first housekeeping, front desk manager and studio manager. I ran the studio with a couple of classes and eventually the media started covering the business for the aesthetics of the state-of-the-art studio and its unique offerings of different forms of yoga. As word of mouth kept the business alive, the overflow of customers led to the start of 2 more studios in Chennai, this time with more exciting forms such as aerial and insight yoga. Our customers have been our biggest strengths and reasons behind SARVA's growth and expansion.
Built on the pillars of authenticity, accessibility and modernity, SARVA focuses on the 600 million people in India living under the age group of 35. With the aim to drive a cultural change in the society, I want to make yoga-based wellness a part of the modern lifestyle, to combat global epidemics like stress, anxiety, depression, sleeplessness, and obesity.
SARVA has secured funding from an illustrious list of global investors – Jennifer Lopez, Malaika Arora, Alex Rodriguez, Zumba® Fitness LLC, David Giampaolo, Mark Mastrov, and Bill Roedy, amongst others.
With this, we have become the first ever Indian start-up to attract global investors that span Hollywood, Bollywood, Sports, and Business. Currently, my goal is to expand SARVA globally through two approaches – state-of-the-art studios and curated digital offerings in the mindfulness music, guided meditation, and interactive fitness space for both – the body and the mind. SARVA is on its way to becoming a household name and increasing the possibilities of yoga being accepted as a lifestyle choice.
What were the challenges that you faced in the initial days of growth? How did you overcome them?
The biggest challenge would be breaking the myth that yoga is slow, boring and just 'breathing'. Hence, the 25 forms of yoga that form the foundation of our practice, show variety, authenticity and intensity, ensuring it delivers on any personal goals that our customers may have. Once the product was in place, our go-to-market strategy heavily relied on word of mouth. With every gym and fitness club around the corner, it was easiest for us to crack the market that already understood the benefits of yoga. At that point, our unique offerings played a huge role in breaking the entry barriers in the market. Our pricing has always been very competitive, and our retention rates have been higher than the average retention rate. Thus, we have been exploring different strategies to only break the initial yoga-adoption barrier and ensuring that the actual yoga experience helps retain the customers.
There is competition in this field, from venture-backed brands to individual practitioners. How do you plan to counter that?
While there are no other organized commercial yoga-based establishments/setups in India, we do keep a close eye on a lot of wellness organizations which are working towards building a wellness ecosystem like Calm / Healthify Me/ Headspace- /Cult/AloMoves etc. to learn, adapt and disrupt the category as much possible.
As a startup founder, what are you paranoid about? What keeps you awake at night?
A founder's mind never switches off completely. From the day that the startup is conceptualized, there is a constant urge to ensure that everything is in place and this is exactly what keeps me awake at night too! For me, all the pieces must fit in like that perfect jigsaw puzzle. I stay awake when I feel that something is getting in the way of my team functioning efficiently and until I help them resolve that. From operations and processes to ensuring that I can provide my team with the wherewithal to work efficiently, there are a lot of things on the top of my mind at any given point. However, yoga has helped me think laterally and calms my mind when I need it the most.
Tell us about a typical day in your life. Your schedule for a day right from the time you wake up till the time you hit the sack.
My day usually starts with a pep talk and motivating my team to give their best. I am always enthused by my work and in what my team does – and this is right from the beginning of a month till the end. So, at one point, I could be pushing my team members to achieve their targets or sitting with the creative team for a fun brainstorm. On Fridays, it is usually fun time and I might even enjoy a Zumba session with the entire office. I ensure that when I am at work, my time, attention and energy is focused on my team, offering support wherever needed, and motivating them to push their limits.
---
Sponsored ad


---
How big is your team? It must be really fun for the entire team to work on something so cool. The vibe must be really great?
SARVA has over 200 employees. Our work culture is all about inclusivity and having fun at the job. SARVA in Sanskrit stands for being whole. All inclusive. All together. All encompassing. All for one. All is a common factor, but what the word completes has relevance to its purpose. SARVA, the way it rings, has a certain universality to it (like Zara, easily pronounced in different tongues). Its meaning has its own individualistic qualities that thoughtfully weave in with the intent of the brand – connecting 7 billion breaths.
SARVA began with 3 brick and mortar studios in Chennai. We currently have 40+ studios in 5 major cities – Delhi/NCR, Bangalore, Mumbai, Chennai, and Hyderabad. The brick and mortar model also includes Diva Yoga, a premium women-focused venture by SARVA, with Malaika Arora as the co-founder. SARVA has recently gone digital as well, with an app which focuses on body and mind exclusively. The future roadmap has Nourish (health food and natural body care) and Avtar (Gear) in the plan.
Malaika Arora and JLo have invested in Sarva. How did this happen? How did you get in touch with both of them?
Initially, we had approached Malaika to become our brand face. However, somewhere down the line, after we met a couple of times and discussed SARVA's plans, she told me that she wanted to contribute more and take it a step further. This is how Diva Yoga came about. As dreamy as it may sound, the way my association with JLo unfolded was quite a pinch-me moment. I received an email asking if I was keen on JLo as an investor through my friend Mark Mastrov. I was perplexed she knew about SARVA!
We have known both Malaika and JLo as celebrities for so many years. But how are they as investors?
All the investors on board have been supportive from the start. Malaika Arora came in at the right time and helped set up Diva Yoga, which caters exclusively to women. She curates the Diva Yoga classes, and we handle the ventures together. She is very keen on helping people stay fit, happy and healthy and is one of those rare people who practice what they preach. The amount of effort and level of involvement that the super-fit model puts in is commendable.
JLo's influence has made a huge difference to SARVA.
I am happy and humbled by the breakthrough shown by such globally successful icons. I have met her twice and she has been extremely warm, encouraging and understanding towards my vision.
One last question. Any advice that you want to give to upcoming entrepreneurs who are thinking of starting up?
To begin with, I am a person who goes by the pattern of black and white. If I make up my mind, I give my 100% to anything. Life is an adventure and it has certainly presented opportunities, which have been worth exploring. The efforts put in have been purposeful, and it has definitely helped me look at the brighter side in achieving my goals. This is also my advice to entrepreneurs who are thinking of starting up. At the outset, it is important to understand your purpose in life, the way yoga helped me, and then work towards it with complete dedication and diligence. Sometimes, a small experience can change your life. Find your eureka moment and the problem area you want to address. Once you know this, nothing can stop you from being successful – personally and professionally.
---
Know a great startup story or want to share your own? Write to me at gaurav@bangaloreinsider.com or DM me on Instagram.
Author