"I can't wait to get back to work tomorrow", "I feel a sense of belonging when I am at work".
Well, these are certainly not the typical emotions you get to observe from employees. Over the years, we have mostly heard employees ranting out about how stressed they were while being at work and how it was having a negative impact on their mental health.
And you cannot blame them either. A few companies were indeed making it very difficult for their employees to have what we call a proper "Work-Life Balance".
But not anymore. The winds have changed direction and there are a few companies that are leading this change.
Let's take a closer look at the depth & range of these companies and the kind of initiatives they are taking to ensure their employees have the best possible life.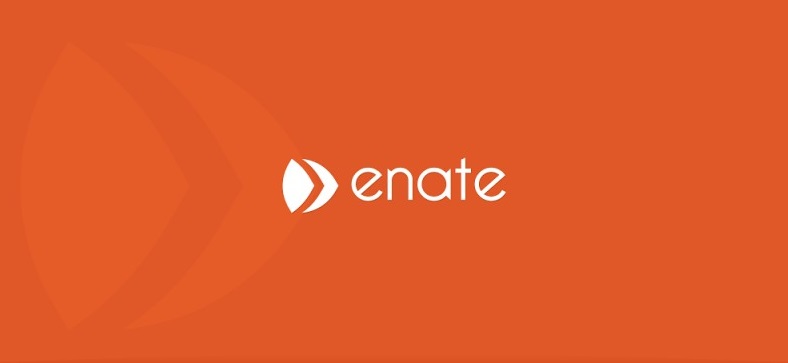 60% of Indian workers rate their work/life balance as average to terrible, according to a recent Monster survey. 43% of women and 36% of men felt completely unhappy with the current state of affairs. This isn't the case for Indian employees working at Enate, though.
Enate – an end-to-end operational workflow platform – is a remote-first company that believes employees should never be burdened with calls or emails after working hours or on holidays.
Remote-first company Enate champions employee wellbeing and work-life balance.
Enate's Head of Talent, Santosh Alamuri, commented on the policy, saying, "Not many companies can boast of this kind of policy, especially after the pandemic when everyone started working from home. But Enate has made sure that this is not only a thing on paper but also is adhered to religiously."
Another standout policy that Enate has rolled out to their employees is The Learning Program. The program promotes employee career development within Enate or elsewhere. Employees can prepare themselves for higher roles within Enate or outside, and this Learning program ensures they'll always have the right skill set to succeed in whatever they choose.
Enate takes its employees' wellbeing seriously and constantly strives to grow and improve. Santosh says, "We are a family that sticks together, grows together, and stands by each other. We ensure everyone has the best resources available to enrich their lives. As such, we have implemented policies such as flexitime, generous holiday allowance, sick leave, work from home, team building activities, access to mental health programs and professionals, and access to global coworking spaces."
One recent addition to their employee benefits program is the SSD (SaveSoul Self Defence) Certification Program, where Enate empowers employees to have self-defence skills that can help them beyond the confines of the offices and onto the real world.
This never-ending commitment to employee wellbeing makes Enate one of India's best places to work.
Great Learning
One of India's most trusted education platforms, Great Learning not only cares about its students but equally about its employees. While talking to Bangalore Insider, Ankita Sharma, Vice President of Human Resources, couldn't stress enough how important mental health was and how they are trying to ensure that all their employees have the best access to mental health professionals.
"At Great Learning, we give immense importance to the well-being of our employees and hence have collaborated with the wellness platform Yourdost to provide our employees to connect with counsellors throughout the week in their preferred time slots. The discussions range from self-improvement, career & academics to relationships and even psychological disorders. It's also encouraging to see that more employees than ever before are using this service, thereby breaking the barriers of existing taboos" Ankita Sharma, Vice President of Human Resources told Bangalore Insider.
Porter
Every time a delivery guy comes to your doorstep with your order, you can't help but smile. Delivery personnel are like the bearers of good tidings and companies like Porter ensure that not only the delivery personnel but all their employees have the best of everything. Porter makes sure they listen to them, their concerns, their inputs and their suggestions because when you are one big family, every feedback matters.
Rizwan Khan, who is the VP-HR Porter spoke to Bangalore Insider and had the following to say about their initiatives.
"Since the very beginning of our journey, we have always strived to accommodate different work styles, and schedules and focus on achieving our objectives rather than focusing on the number of hours that are put in.
Since 2020, we conducted surveys, analyzed the answers and decided that a hybrid culture is something that is best welcome by the team. The comfort of working from home coupled with quick in-person meetings, and knowledge-sharing sessions has helped us in ensuring our employees can opt for a routine that is best suited to them, along with the company.
We also ensure a no-leave cap policy and encourage our employees to take breaks regularly. At the moment, we are currently working on a meeting structure that will ensure that not all energies are finished in meetings and employees get enough space, and time to innovate and conceptualize their work."
Xpheno, a specialist staffing company
As one of the fastest-growing Specialist Staffing Solutions companies offering IT Staffing, Engineering Services, Sales Staffing and Direct Hire services Xpheno always has an open ear to all of their employees' concerns. Being a remote-first company they soon realized that there were some legitimate concerns raised by their employees.
"We were a remote-first company, and we realised that the permanent WFH was creating an imbalance in our colleagues' personal and professional lives. "Work never ends" is what we consistently heard. So we are now enabling a "Back to Office" working model to bring the necessary demarcation between the both. We believe office travel, the check-in and check-out hygiene from the office will reduce the overlapping of professional and personal lives. Initial reactions suggest that our colleagues are beginning to appreciate the restoration of their personal space. "My house is home again" is what we are beginning to hear" says Kamal Karanth, Cofounder, Xpheno.
Anthology
Anthology is an LMS, SIS and a CRM all rolled into one. Their holistic ecosystem of EdTech solutions is designed to open a world of possibilities for institutions and learners.
While talking to Bangalore Insider, Jhilik Sharma, CHRO Anthology Inc. India and Head of Global Learning had an interesting take on the "Work-Life Balance" question that we had.
"The term work-life balance to me is outdated. Our professional and personal lives are completely intertwined and integrated, especially post-pandemic. The idea that things at work drain us and things at home don't is also very outdated. How we manage our energies whether at work or home is more important so that we can sustain high performance at both ends.
So as CHRO of Anthology I am a huge advocate of Whole Life Management rather than just work life. As a woman with a demanding career, mother of a young child and a sports fan, I would encourage my employees to balance their high-energy days' stress at home or work, with events/actions that energize them.
One size doesn't fit all and every day at work or life isn't the same. What drains us and what energizes us both at work and home can be different for each individual. Choose to structure your days well. What energizes us can be simple things like playing with our kids or playing a sport or even attending social events with friends or giving back to the community. At Anthology, we have different resources/flexi-time/ fun activities/ sports events / corporate social responsibility teams to help employees choose activities which help them to get back to work with renewed vigour."
Anastrat
A new-age tech startup, Anastrat is making rapid strides into the world of financial services by offering one of the best post-trading analytics to all its users. A startup is a family and Anastrat is one such happy family where you not only are a part of the company just on paper but also feel like one.
Rajath Jain, founding team member of Anastrat talks about the "no policy" framework that Anastrat follows and what has made Anastrat one of the best startups to work for in the industry.
"Anastrat's policy is that of "no policy". We believe in giving all our employees a high degree of freedom in their work execution. Since we are an early-stage startup, all our employees have a say in product development and design. We consider each one of them to be a fractional product owner. We love to discuss ideas (which at times become healthy debates), but we put the interest of Anastrat over and above any individual irrespective of the designation. We want each of our employees to become leaders from a young age and want to build long-lasting relationships with them.
Transparency is another key factor that keeps the team knitted. One thing that has helped us is having a whiteboard with all important key business metrics like # of users gained, subscriptions sold, retention rate, churn etc. This instils trust and confidence amongst all of us.
On a lighter note, if you don't find us in the office, we will either be in the table tennis room or playing poker or eating pizzas in the cafeteria. We strongly believe that we can create a significant impact as a team collectively and are sprinting towards it" says Rajath.
Royal Orchid & Regenta Hotels
One of the most recognizable names in the hospitality industry, Royal Orchid & Regenta Hotels' employees love the work environment the management has created for them. The hospitality sector is constantly working 24×7 despite festive periods. The holiday season, especially Christmas and New Year, is extremely busy as they ensure their guests are catered for in every way. Despite these hectic schedules, they do have off-seasons wherein they encourage their staff to take long leave for relaxation and rejuvenation.
Royal Orchid & Regenta Hotels' Assistant Vice President – Human Resources, Sundeep Shenava further added "We encourage our employees to take a vacation with families as well as offer a 50% discount on rooms and food in designated hotels along with their families. As a company policy, we do not encash leave with a good intention to particularly encourage employees to take their leave and spend quality time with family. We believe that leave encashment will only be monetary benefits depriving them of a proper work-life balance".
Your Own Room
YourOwnROOM, a coliving startup is now at a stage where they have wholeheartedly embraced the Hybrid Work Model. They expect all employees to come to work on certain designated days and then there are 2 days when most of the employees work from home or go to the field.
Prabhat Kumar Tiwary, founder of YourOwnRoom spoke to Bangalore Insider about the increase in productivity they had noticed after they brought in these changes.

"We have noticed higher productivity and more importantly a better work-life balance among our employees. For our model to work effectively we ensure that our schedules and meetings are synchronised, adoption of tools like zoom, WhatsApp, email, and IVR and our Proptech platform is very high so there is full transparency at work. In my view, it is important that employees meet each other and take advantage of the energy in the office and build strong professional relationships with other coworkers. There are certain employees in Tech and Customer Support who have opted to work from home more frequently and we approve this on a case-to-case basis".
Author