Sponsored Ads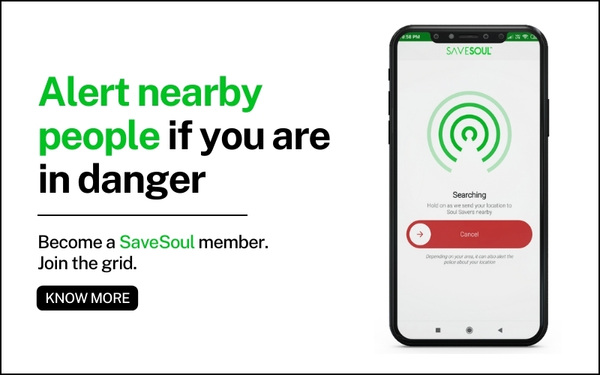 "I wish I could get fresh flowers for the puja tomorrow", "Fresh morning flowers delivered everyday at my doorstep will be the best thing ever " – most of us have had these thoughts at some point or the other in our lives. Be it for a festival, a daily ritual or to just start the day, flowers are something that add a positive element to our lives. Flowers signify strength, purity and selflessness.
"If you look the right way, you can see that the whole world is a garden."– Frances Hodgson Burnett
Having a positive mindset is very necessary to feel better. Fresh flowers can have a higher impact on your well-being, and help you find peace of mind. But getting fresh flowers every morning at your doorstep is no easy task, until now.

Today, at Bangalore Insider we spoke to Yeshoda Karuturi and Rhea Karuturi, co-founders of Hoovu. Hoovu is one such startup that is solving this for the thousands of users who want to start their day with some fresh flowers. Hoovu is an organization committed to the cause of making fresh flowers available everyday so that you can celebrate each day with beauty and joy.

Give a brief info about your start-up?
Hoovu started three years ago with the goal of bringing a fresh take to traditional flowers. We saw that the puja flower industry is 4 times the size of the bouquet flower industry, and yet it remains fragmented, unorganised and sees up to 40% wastage. This seemed crazy to us.
Our family business is in floriculture and we both grew up on our family's rose farms, so we knew there was a better way to do this. Millions of households do puja every morning in India and our house is no exception – in fact, it was while watching our mother do her daily puja that Yeshoda first got the idea for Hoovu.
We want to celebrate the 5 minutes in the morning that people take out of their day to express gratitude to their god – and make it as beautiful and stress free as possible. That's what we wanted for our mother and that's what we want for everyone we can serve.
Today we're in 8 cities across India and on all the major platforms like Big Basket, Blink It, Zomato, Zepto, Fresh to Home etc. At the heart of it all is our simple promise: fresh puja flowers, delivered to your doorstep.
What made you start your startup and what problem does it solve?
We started Hoovu because we saw a big gap in the market – although millions of households across India use puja flowers every day, the industry hadn't changed much in the last three decades. The entire supply chain leaks, and almost 40% of the produce is thrown away before reaching the customer. And the flowers that do make it to the customer's doorstep die within a few hours – getting more expensive and yet deteriorating in quality every step that they take away from the farm.
At Hoovu, we are determined to change this supply chain. We work directly with farmers to get flowers fresh after harvest, and we get it to the customer's houses within 24 hours. We've also developed innovative packaging and processing to extend the life of these flowers from 2-3 day to 15 days.

Tell us about yourself, your previous jobs/ventures? What were you doing before this startup?
Yeshoda Karuturi
Yeshoda Karuturi has a Masters in Accounting and a Bachelor of Science in Business Administration from Washington University in St Louis. After graduating, she worked for Karuturi Global, once the world's largest producer of roses, as the Executive director with a focus on the Company's overseas operations. In her role, she built a machinery rental business in Ethiopia with a focus on being able to create effective controls for the business that was scalable and practical, given the technology constraints within the Ethiopian agriculture industry.
At Washington University, Yeshoda was actively involved as a Teaching Assistant for Microeconomics and Management Communication, Research Assistant under Professor Tammy English's Emotions and Relations Research. To get over her fear of public speaking, she became a Campus Tour Guide and subsequently a Student Interviewer for the Student Admissions Committee. Beyond campus, Yeshoda served as the Vice President of Community Service for Kappa Delta Sorority and organised several community initiatives in St. Louis for the Girl Scouts and Prevent Child Abuse America as part of this role.
Rhea Karuturi
Rhea has a Bachelors of Science from Stanford University in Science, Technology and Society, with a concentration in Communication and Media. She worked as a teaching assistant in the Computer Science department, teaching the CS106a course in Java, Python and Javascript. She has worked at Times of India, Deccan Herald, the Stanford Daily and the Bay City Beacon among other publications. She also worked for 2 years at Karuturi Global, engaged in large scale floriculture farming.
Her honors thesis in the STS department was titled, 'Contested Surveillance: Aadhaar as a Trust Infrastructure', advised by Professor Angèle Christin. She has also conducted research for the Stanford Graduate School of Business with Professor Aruna Ranganathan for 2 years, exploring price setting strategies by artisans in rural Karnataka.
In her free time she enjoys reading, writing and playing chess.
Awards and Recognition:
Best Website Design, CS 147 UI/UX Exhibition, 2019 – For Armoir, a hyper local clothes swapping app.
Introductory Seminar Excellence Award, Stanford University, 2016 – For Excellence in Writing.
William Woo Award, Stanford Daily, 2016 – For Excellence in Opinion Writing.
Where is your startup based? Why do you think that is the best place for you?
Our startup is based out of Bangalore, but we have operations in 7 other cities as well. Bangalore is our home ground and surrounded by some of the best flower growers in the country so it made sense for us to start here.
As a startup founder, what are you paranoid about? What keeps you awake at night?
We're always paranoid – we're constantly asking ourselves "What's next?" And I think the great thing about being the first mover in your category means there's always more to do – because nobody has been doing it!
What keeps us awake at night is freshness – how do we continue to innovate to give our customers the freshest, most beautiful flowers? How do we add value to all the people in the supply chain and align our growth with theirs. And what's next for the puja experience – what fresh take can we bring to age old traditions? We are very excited to be at the forefront of reimagining and refreshing what the puja experience means for the next generation.
Who are your competitors and how are you better than them?
The uniqueness of Hoovu is that we're organising a market that is completely unorganised and fragmented on both the supply and demand side. The industry is a $1.2 billion industry, but there are no large scale competitors.
How hard is it to have a work-life balance as a startup founder and how do you manage it?
It's definitely a challenge, especially in the early stages when everything feels like an emergency and there's a million things to do. But we're incredibly fortunate to have a strong and dedicated team to work beside – that makes it easier to take the breathers we all need. Both of us have also become much more conscious and the importance of work life balance post COVID and work to make sure we do something everyday that takes us out of the startup mindspace so we can come back to it more refreshed.
Have you raised funding? If yes, then we would like to know the details.
We received $120,000 investment through the Techstars accelerator program and we raised money through a few angel investors. We're currently closing a round but can't disclose the details as it's not yet public.
What's the biggest misconception people have about you? Why do they have that? What's the reality?
The biggest misconception people have about Hoovu is that we're going after a niche market/we're offering a very expensive product or we're trying to build a lifestyle business. I think many people fail to see the true size of this market because puja flowers are so ubiquitous in our life that they fade into the background. And they can't believe we're offering a superior product and delivering it home for affordable prices. But we're constantly innovating so we can bring the best quality flowers to everyone who wants them – and like the agarbatti market, we know that this is a huge opportunity to go after.
What gets you excited about this company?
The industry for puja flowers is very old and has been operating without changing for a long time. it excites us to bring a fresh take to that – there's so much innovation waiting to happen and we're glad to be the ones making it happen.
Tell us how a day in your life looks like? Your schedule for a day right from the time you get up till you hit the bed at night.
Everyday looks very different in a startup. One of the most important things you have to learn as a founder is how to be agile and nimble in how you navigate that. Prioritisation is very important as well – you have to lead the day instead of letting the day lead you. You have to ensure that you are spending time on the things that are the most urgent but also have the highest impact – and that you're not missing the forest for the trees. That means constantly reevaluating what a typical day looks like and making sure that as the company grows, as a founder you're also growing so you're ready to lead the next stage of innovation.
Tell us about your team and how did you meet each other?
Yeshoda and Rhea are co founders and sisters – so that was an easy introduction. After growing up as opposites, we never thought we'd work together but 2 years working together at our family business gave us a lot of perspective and convinced us that we make a good team. Now those same differences allow us to trust each other and cover completely different parts of the business – and bring fresh perspectives to the table.
Author