Sponsored Ads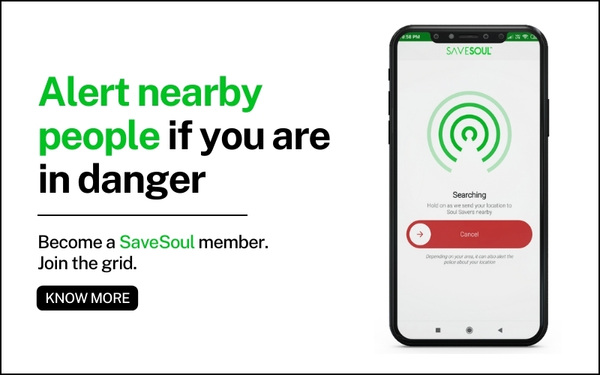 Wearing white during period flow, changing pads in a public toilet or going out with heavy flow can be difficult. The pain, itching and mood swings that come along with menstruation will be much difficult to manage. An overall solution for all these issues may not be available, but slight changes in our practices will help us deal with them in a better way. Yoga helps to relax your mind. Similarly, a correct period product will ease your irritations to an extent.
Healthfab aims to be an innovative and eco-friendly intimate care brand for menstruating people. GoPadFree is a reusable standalone period panty developed by the team for offering a hassle-free life to menstruators. Check out the interview we prepared with Kiriti Acharjee, Co-founder, Healthfab, to know more about the brand and its products.


Give a brief info about your startup? 
Healthfab aims to be an innovative and eco-friendly intimate care brand. It was launched in 2019 by the trio, Kiriti Acharjee, Saurav Chakraborty and Satyajit Chakraborty. Our initial focus is towards menstrual care and wellness. We aim to bring comfort to the menstruating women, offering products that make this process hassle-free and painless, increasing her productivity.
What made you start your startup and what problem does it solve?
Healthfab® was started with the express purpose of providing a comfortable and hassle-free environment to the menstruating woman. An average woman uses 25 pads in each cycle. Each change involves the hassle of ensuring proper placement, and a concern for disposal, a concern for any woman who has to travel. Frequency of changes also causes disruption, affecting work and sleep. I was looking to create a solution that would make the lives of the working women in my family easier. This prompted me to make a reusable period panty. The product was a direct solution to the problem at home – the women in my family found it difficult to go to work during their periods, for want of a place to change and a method to dispose of the old pads. But I soon felt that it was not a problem restricted to my household. So, I decided to test this product in my inner circle, among friends and family members who fell in this demographic. After six months of testing and incorporating their feedback, I came up with the final product, GoPadFree™ – a reusable standalone period panty. The product – the first and currently the only one of its kind in India – was ranged on Amazon in 2020 at a premium pricing and has become quite successful since
Tell us about yourself, your previous jobs/ventures? What were you doing before this startup? 
I am from a middle-class Bengali family from Barak Valley, Assam. My father is a retired army officer and mother is a home maker. I have a younger sister who is currently working as a teacher in a govt school. Due to the nature of my father's profession, I had the privilege of schooling in different parts of the country. As an army kid, I had to be more adaptive and resilient to the environment early in my life.
Before starting up Healthfab, I had worked with companies like Amazon (Global and Indian marketplaces), Cloudtail & Flextronics. I have a total experience of 6 years spanned across scaling up D2C brands, supply chain management and strategy. In terms of education, I have completed B.E in ECE from Annamalai University.
Where is your startup based? Why do you think that is the best place for you? 
Our startup is based out of Bengaluru. Everyone knows about the startup culture and the talent pool available in the city which makes it so favourable for to choose this over other cities. If we look at the criteria of logistics and e-commerce penetration, Bengaluru fits perfectly for us.
As a startup founder, what are you paranoid about? What keeps you awake at night?
Starting a company is hard but growing it with the same passion and creativity is harder. In this fast-paced and ever-changing world, founders often are not able to continuously evolve and respond to the changing consumer's behaviour. The question of are living up to the customer expectations keep me awake. We know a brand is only as good as the ability to live up to the promise.
Who are your competitors and how are you better than them?
Currently this product does not exist with any other brand in India, and hence there is no direct competition. Indirect competition is from sanitary pad brands which are possibly cheaper, and from menstrual cups which offer the convenience of not having to wash. GoPadFree is preferred to sanitary pads by being more hassle-free, avoiding repeated changes. It is also much more environment friendly. It also scores over menstrual cups by avoiding the discomfort of having to insert the product in the body.
How hard is it to have a work-life balance as a startup founder and how do you manage it?  
Quite hard!
When a startup is founded, you need to give your whole attention to it. Because of its high probability to be dead if even a small mistake happens. Big companies making small mistakes have almost no effect on them but can have huge effect on new & small fishes.
Time management is key to work-life balance. I take help of known mechanism of prioritizing the task and delegating wherever possible. Also, its important to know what the controllable and uncontrollable part of your startup is. Focus on controllable as much as possible.
Have you raised funding? If yes, then we would like to know the details. If not then please tell us if you are looking to raise.
Currently the company is completely bootstrapped. We have no investor apart from the founders, and no debt. At this stage, we are sure that our product has achieved a level of acceptance that would allow us to scale. Our first and most important task at hand is to create the category for period panties. While there are period panties in the market, this is the first stand-alone, reusable panty of its kind. We have the difficult task of making potential customers aware of this product and educating them about the benefits this offers both to them and to the environment. We are working with few potential investors to raise our first round of funding.
What's the biggest misconception people have about you? Why do they have that? What's the reality?
We have seen our customers treat us with doubt and suspicion before trying our product. We have also seen the insane level of comfort and familiarity they show to us once they have tried and bought into our product proposition. Menstrual health is still an extreme taboo in today's world. More so in India, where women's health issues are barely acknowledged, let alone discussed, in public. This is a characteristic that cuts across all demographics. Our biggest challenge has been to break through that social barrier and talk to potential customers. For a long time, right from the planning stage, the insights behind the product were from women who were friends and family.
What gets you excited about this company? 
Product Propositions, scalability of our brands and plunge of creating a category excite us. We are here to make periods comfortable for all the women without making them use anything extra other than a panty. If marketed and distributed well, we can reach out to all the parts of the country in a quick time.
Tell us how a day in your life looks like? Your schedule for a day right from the time you get up till you hit the bed at night.
Most mornings, I wake up around 6.30 a.m. As soon as I wake up, I check my emails. Post that, I go for a shower and make coffee for myself. I usually spend 30-45 min listening to songs and having my coffee. I start my work around 8 a.m. and work till 2 p.m. before going for lunch. I divide my work into meetings, deep dive on trends, understanding anecdotes from customers and e-meeting new people. As a founder, it's an important task to look for the right talent. I keep 2 hours daily to learn new skills as an individual. We attend daily sync up around 11 p.m. to discuss what went well and who needs to do what. I usually sleep around 12.30 a.m.
Tell us about your team and how did you meet each other?
Sourav and Satyajit are my friends. I met them through family connections. When I told them about my idea, they could gauge the potential and decided to take the journey of entrepreneurship. We three complement each other in terms of skill set.
Sourav Chakraborty, CMO and Co-Founder at Healthfab, M. Tech from Nit Silchar, Former Embedded System engineer at John Deere and Company. Responsible for managing marketing and finance operations at Healthfab.
Satyajit Chakraborty, COO and Co-Founder at Healthfab, B. E from Assam Engineering College, Technology Services Consultant at Altran. Responsible for managing IT and operations at Healthfab.
Author