Considering that two-thirds of India is below the age of 35, India has the world's largest working age population, with working population being defined as individuals between the ages of 15-64. For India to make use of this demographic dividend and make its presence felt in the world's supply chains, and to enhance the living standards of the population at large, it is prudent to reason that education and healthcare ought to be the two sectors of larger importance in terms of developmental focus.
India is currently amidst a transition when it comes to education, accelerated due to the current pandemic, making e-learning the long-term focus for multiple educational institutions, both public and private ones. This has brought into sharp focus, both the pros and cons of traditional classroom learning and learning via video content. The future is likely to see a mix of both means, with ideally more focus on skilling and real-world experiences like internships and projects.
The base of a country's human capital has to start with ensuring that every child is able to have equal access to educational resources. While e-learning can help bridge this gap to some extent, one has to note that in a child's early formative years, physical experiences ought to remain the primary mode of delivering education. Today, at Bangalore Insider we spoke to the founder of Hastam, a pre-primary school focused on helping Indian parents nurture their kids using lively spaces and innovative means of delivering learning outcomes. Below are the excerpts from our interaction.
How did you come up with the idea of starting Hastam? What were you doing before starting it?
I worked with an elementary Montessori for 3 yrs after completing my training. Then I went to volunteer in an alternate school for about 1 and a half years. Hastam has been my dream ever since I did my Montessori course. After working with children for close to 5 years, I decided to start the pre-primary Montessori school like I always wanted to.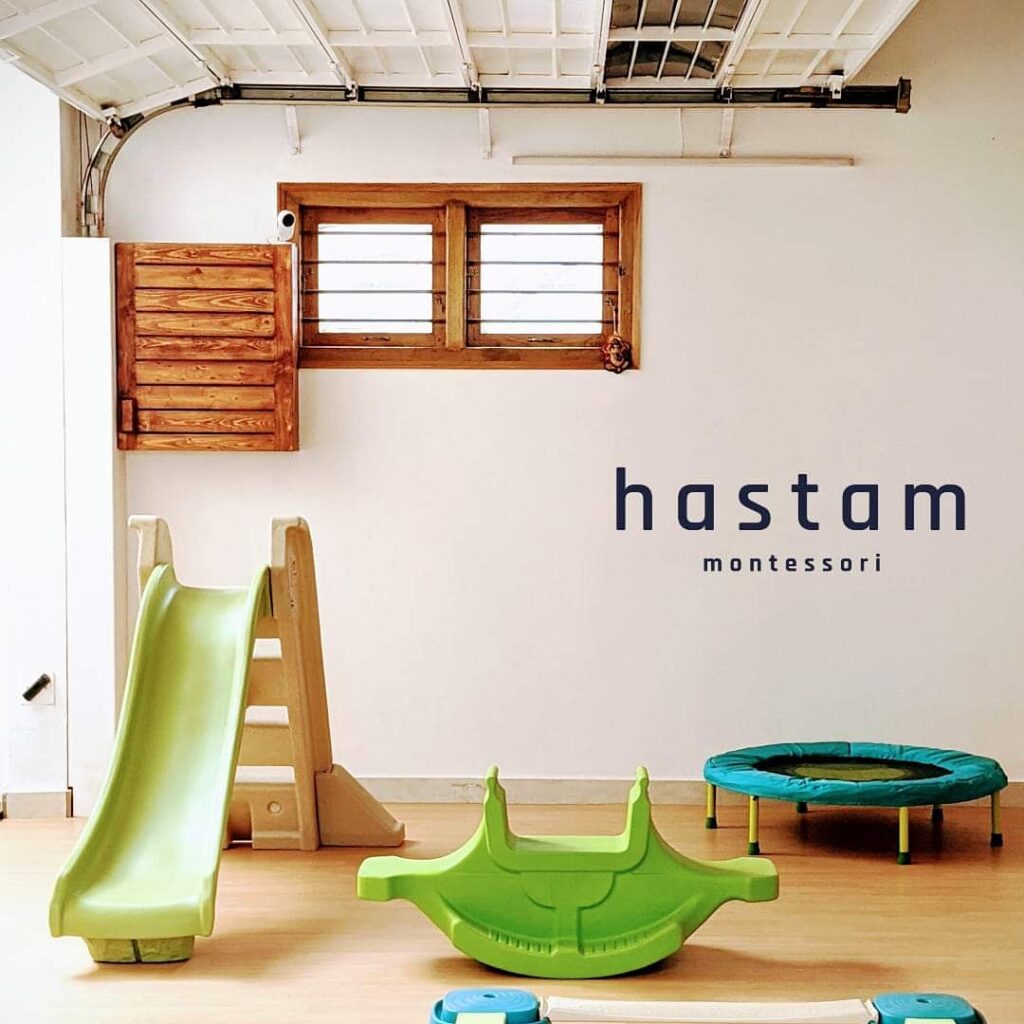 There is great competition in the Montessori business. How does Hastam aspire to be different from the other montessories out there?
It is true that we see a lot of preschools today. Many call themselves a Montessori, but do not have a complete set of materials or trained adults or the kind of space children need to move around freely which is the essence of a true Montessori. I wanted to create a space that would make us happy when we are inside it. When you visit Hastam, you will see that there is a lot of thought put into each and every place when we design it; like our environment, the play area or the outside space. The icing on the cake will be the passionate and trained adults to guide our little ones at all times.
How has been the response so far? What is the one thing you think parents love about Hastam?
The response so far has been a very satisfying one. Many parents who visited us could see the intent that we started with and wanted to enrol with us. Unfortunately, we started this year when the pandemic has hit the entire world. Hence we couldn't have the physical classes which would have been a wonderful thing, otherwise.
When you were starting Hastam what was the biggest challenge you faced?
The biggest challenge for me was to find the kind of place I was looking for. I visited a lot of places but none could give me the joy this place gives. I was looking for a spacious place to do justice to the energies of children. We finally heard about this place after about 5 months of searching and we instantly connected to this place.
How did you overcome it?
Though we visited a lot of places around South Bangalore, nothing seemed very interesting. But we did not want to compromise on the quality of the place. So we waited for this to come our way.
Montessori is such a happy place to be. Tell us one thing that you like the most about your venture.
It is absolutely true that Montessori is such a happy place to be both for the children and the adults. Our place definitely gives that joy when you are here. Above all, child is our priority at all times and we work keeping that intact. It gives me immense pleasure when the children are happy and learn with that joy in the school.
Things have been really tough for most businesses because of Covid. What changes have Hastam done to adapt to the current scenario?
It was a very unfortunate time for us as this is our first year and we could not open the space for the children. But as someone has rightly said, the show must go on. I was very sceptical about online classes for this age group and the very essence of Montessori is hands-on learning. So we came up with this idea of home-schooling called At Home Montessori Program where we send the recreated Montessori materials and guide the parents through the learning videos and on call assistance. This way we are able to continue hands-on learning for the children. When children are happy, we as educators are the happiest.
Coming back to you, as an entrepreneur, what is the one thing you are most paranoid about that keeps you awake at night?
Right now, pandemic is the only thing which is uncertain and this makes me extremely paranoid during these tough times.
What motivates you to keep going?
May be there is light at the end of every tunnel and the confidence that we will find out alternate ways to educate whatever the situation is. When your priority is to educate children, I guess we will figure out ways to motivate the children and ourselves at all times.
Any advice you would like to give to people who may be wanting to start something of their own.
Be thoroughly interested in what you are doing and never compromise on the quality for anything.
Hastam is bringing Montessori to your home in Bangalore.
How does Hastam aspire to be different from the other montessories out there?
The problem we see today, as is with many things in India – good ideas fall short because of bad implementation. We wanted to change that. We not only have the system but also a great space for children to move, play and learn freely in a beautiful environment: all while being facilitated by passionate adults. But we started right before the pandemic hit and we were stranded with our progress.
We love your idea of bringing Montessori home during this pandemic, could you tell us about this program?
My question to answer was, "How can we bring Montessori's hands-on learning to children @ home during this pandemic?"
Our months of work on setting up the space had come to no use. While we were grasping the seriousness of it all, we also had to adapt meaningfully: in a way that made sense to our passion for children and a new model for Hastam. e-learning just doesn't work for children so our goal
was to partner with parents and bring the Montessori system to their children at home.
Inspired by my 9yr old son's little carpentry projects, I realised that we could recreate Montessori materials to be sent as kits for children at home. We launched the Montessori @Home subscription
program for 2-6 year olds at the comfort of their homes. Parents are our partners in this program.
How does the subscription work?
It's simple, fun and holistic. We custom design Montessori kits with materials based on children's age and send it out every month. The kit also comes with access to guidance videos for parents and access to one to one interactions with trained Montessori teachers. And unlike any other time, the parents also have an amazing opportunity to be part of a child's learning journey and strengthen their bond together. We're passionate about making this an easy, educative and a wholesome experience for both the children and parents.
This is really unique. How are you planning to evolve this model further?
We want to create an ecosystem of Montessori learning that partners with parents. While we evolve our kits and guides and learn everyday, we want to also develop interactive video learning so the parents can maximise these kits in the best possible way. The materials are vast and we're constantly looking at developing them using alternative materials so that we can keep them economical and accessible to as many families as possible. We also plan to open up the physical space on a scheduled slot basis for parents to visit with their children and experience the actual place.
How can parents subscribe?
Just call us on +919743120123 or write to us on hello@hastam.in – We understand the needs of the children and parents before suggesting the best subscription model for them.
Know a great startup story or want to share your own? Write to us at bhumikka@insidermediacorp.com and we will get back to you. For more updates follow Bangalore Insider on Facebook and Instagram.