Sponsored Ads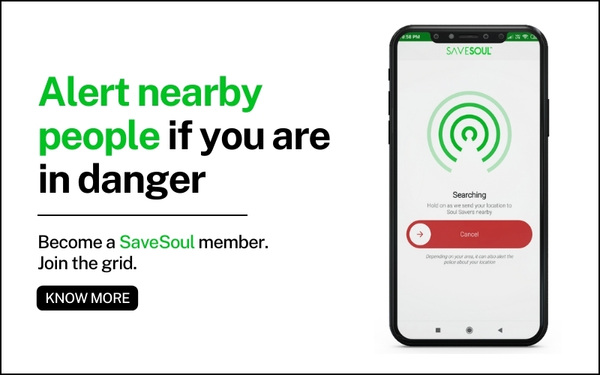 We believe in the ethos, values, tenets, beliefs and principles of every religion that our readers practice in their daily lives, because every religion's literature professes the universal truth of peace and harmony among all the people of planet earth.
More than a statement, this is common sense.
In a world filled with misinformation, it is each and every one's duty to focus on the truth. The objective truth, that is universal and applicable to all. This is the essence of Vipassana meditation. 
What is meditation? 
Meditation is the practice of intentionally focusing one's mind. It is like any other skill you possess or want to learn from scratch. There is no supernatural element in meditation. If you think there is, it's your mind that makes you feel so. There are many types of meditation but the fundamental objectives remain the same – transformation of the mind, elimination of all negative thought patterns and the total liberation of the mind from suffering and misery.
What is Vipassana Meditation?
Discovered by Siddhartha Gautama, better known as Gautama Buddha, the enlightened one, over twenty-five centuries ago in India, Vipassana meditation is a technique of meditation that teaches one to observe and understand one's own mind in an objective manner. The technique is scientific, non-sectarian, that is people of any background and faith can practice it, and most importantly, universal in nature.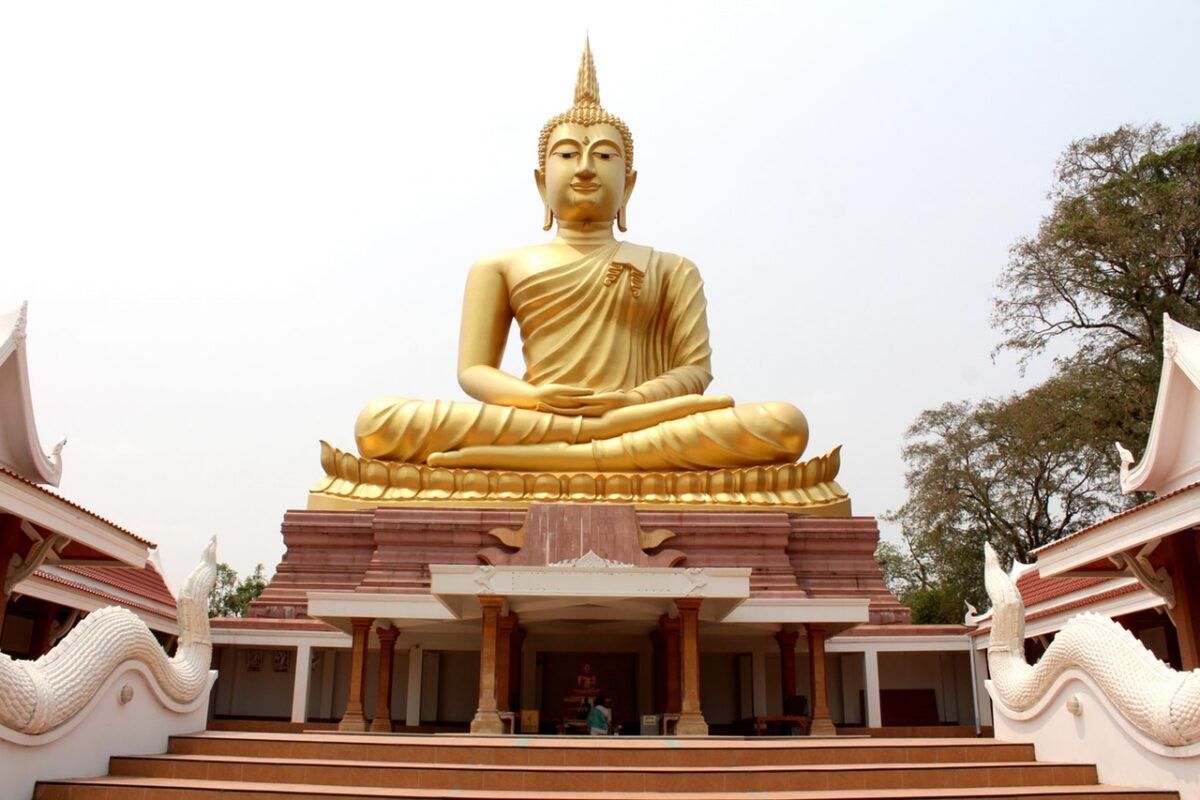 The History of Vipassana Meditation
The technique was diluted and lost to India over the coming centuries, after the death of Gautama Buddha at the age of 80. However, the great emperor Ashoka, who had converted to Buddhism after the bloody war of Kalinga, became such a huge proponent of Vipassana meditation that he sent teachers all across South-east Asia towards Burma, Cambodia, Laos, Thailand and Indonesia, to teach Vipassana to as many people as possible.
The purity of the technique in the exact words of Gautama Buddha, seemingly lost to the world till the twentieth century, still existed, only among a section of the people of Burma, who had handed down the technique, generation after generation, from teacher to student, for centuries.
The late S.N Goenka (1924 – 2013), born in the Hindu business community of Burma, learnt the technique from his teacher, Sayagyi U Ba Khin, also the first accountant-general of independent Burma, as a means to cure his migraine headaches, but then realised the immense potential and benefit that Vipassana could generate for all the people in the world. In 1969, he returned to India and began teaching Vipassana to the people of India, thus ensuring the technique returned to the land of its origin after a period of two thousand five hundred years. Under the guidance of S.N Goenka and the donations from grateful students who benefited from Vipassana, as of today, there are 202 meditation centres across the world including 89 centres in India. The nearest centre for the residents of Bangalore is located approximately 30 km from the city's outskirts.
How To Enroll For Vipassana meditation in Bangalore? 
If you're residing in Bangalore and are interested in beginning Vipassana meditation, you have the following two options – 
Begin on your own if you think you have the self-discipline and motivation to learn from an online resource or from a friend or a local teacher. However, the teaching you glean may not be in the pure form in case your teaching source hasn't been authorized by the official Vipassana centres. It takes years of training to become a designated Vipassana teacher. The late S.N Goenka became a teacher after spending 14 years as a student
Enroll for a Vipassana meditation course at the official Vipassana meditation centre in Bangalore. Since you're a resident of Bangalore, you need to take the following steps to enroll, including the requisite details that need to be kept in mind.
Step 1
Understand that as a new student you would need to spend a minimum time of 10 days at the centre to come to terms with the technique, and – 
You will not talk to anyone. You'll be alone with your thoughts.

You will not make eye-contact with anyone. Humans get distracted by the presence of other human beings

You will not consume any form of intoxicants including alcohol, cigarettes, marijuana and drugs.

You will not be permitted to bring any reading/writing/listening material with you for your 10 day stay

Most importantly, you'll not use your mobile phone for these 10 days. You'll hand over your phone on the first day and collect it on the evening of the 9th.

You will follow the below daily schedule for 9 days with a few small changes for the final, 10th day
4:00 a.m: Wake-up. A bell will sound. A man and a woman will go around tinkering their hand bells to rouse everyone from sleep, no matter how deep the sleep may be. You will wake-up.
4:30 a.m – 6:30 a.m: Meditate with instruction
6:30 a.m to 8:00 a.m: Breakfast and rest
8:00 a.m to 11:30 a.m: Meditate with instruction, punctuated with three 5-minute breaks after each hour
11:30 a.m to 13:00 p.m: Lunch and rest
13:00 p.m to 17:30 p.m: Meditate with instruction, punctuated with 5-minute breaks in between
17:30  p.m to 18:00 p.m: Snacks and rest
18:00 p.m to 19:00 p.m: Meditate with instruction
19:00 to 20:00 p.m: Listen to a recorded video of S.N Goenka who gives a broad contextual explanation of Vipassana meditation, including its scientific, non-religious and practical credentials. Topics like, how the technique was discovered and by whom, his personal tryst with Vipassana, being aware of one's thoughts and other stories are covered as well over the next 10 days
20:00 p.m to 21:00 p.m: Meditate with instruction
21:00 p.m to 4:00 a.m: Ask the teachers if you've doubts (you will). Then rest 
Step 2
Go to the Bangalore Vipassana meditation centre's website to register for the 10-day course. This is the only option available to you. Only old students (students who have completed at least one 10 day residential course at an official centre) have the option of choosing a 1 day or 3 day or 4 day course. Children (10-14 years) and teenagers (15-19 years) are recommended to stay for 1 day and 7 days respectively.  
Website: Vipassana Centre for Bangalore Residents
Step 3
Click on apply
Step 4
Click on 10-day courses.
Step 5
Click on the hyperlinked 'here'.
Step 6
Scroll down the course schedule. Your objective is to find a course marked 10-day and Bangalore, with an option to apply. The next course you can apply for if you're an adult residing in Bangalore is from 1st January to 12th January. It may be possible that by the time you read this the slots may get filled up. The writer of this article had enrolled for 18th – 29th September, 2019. 
Step 7
Read the guidelines thoroughly before you begin filling up your personal details. Please be as honest as possible here since the teachers will examine the form individually to try and understand your lifestyle and how Vipassana can make it better.
Step 8
After filling up your personal details you'll receive an email acknowledging your application. Before the course begins, 10 days prior, you will receive one confirmation mail and one mail detailing out the instructions, do's and don'ts, including a form that you need to take a print-out of, and attach your passport sized picture, when you reach the centre to complete your enrollment.
Step 9
Ensure that you have notified your parents, spouse/girlfriend/boyfriend/fiance/fiancee, employers, friends and relatives that you won't have access to electronic or mobile communication for 10 days, so that they don't worry and know you're safely meditating for your own well-being.
Step 10
Prepare yourself mentally, but don't worry too much. You've followed a set lifestyle all your life and given trials to everything you've learnt so far. Similarly, be serious and give a fair trial to Vipassana meditation, be diligent and patient in practicing it, and watch yourself make improvements in your personal and professional life.  
We wish you all the best!
---
Want to get in touch with the author? 
Write to him at: aayushman@insiermediacorp.com with your feedback!
Author