Sponsored Ads

When Homo Sapiens began life in a corner of East Africa two million years ago, before venturing out towards the Eurasian landmass, they weren't alone. Rather they encountered their brothers and sisters, the Neanderthals. The ability to form close-knit communities structured on social bonds and co-operation, led to the coalescing of small bands and communities into kingdoms, states and empires, akin to the corporations, nations and religions that we see today.
Community led Sapiens to climb atop the food chain in a space of a few millennia.
You're a product of primarily two things – your genes and biochemical makeup inherited from your parents and ancestral lineage, and your environment. While you cannot control the former, you can control the latter after you've attained maturity, developing the ability to control your own destiny by making the right personal and professional decisions and choices.
India is a young nation with approximately 50% of its population under the age of 25. The segment between 18-25 is an aspirational lot. They've seen the lifestyles enjoyed by their counterparts in the west. They are also a largely confused lot, trying their best to make sense of the world around them. Many leave their homes, their parents and their local communities to study and work. All because they want to get ahead economically, for themselves and their hopeful families. They need their space. They need guidance. They need a close community to latch on to.
They want to live well. They're also value conscious.
Who'll help them? Pratul Gupta, Grexter Living's co-founder has an answer.
1. Give a brief info about your start-up?
Founded in January 2016, Grexter Living is a tech-based rental accommodation platform. We offer functional and built-to-suit urban studio rooms that provide all the necessary amenities and, at the same time, are designed aesthetically. We primarily cater to college students, fresh graduates and young salaried professionals. Each Grexter Living property comprises a large community kitchen along with a common space that has an entertainment lounge, home theatre and gaming consoles. At present, we operate in 18+ locations across Bangalore and our inventory has more than 3000 beds.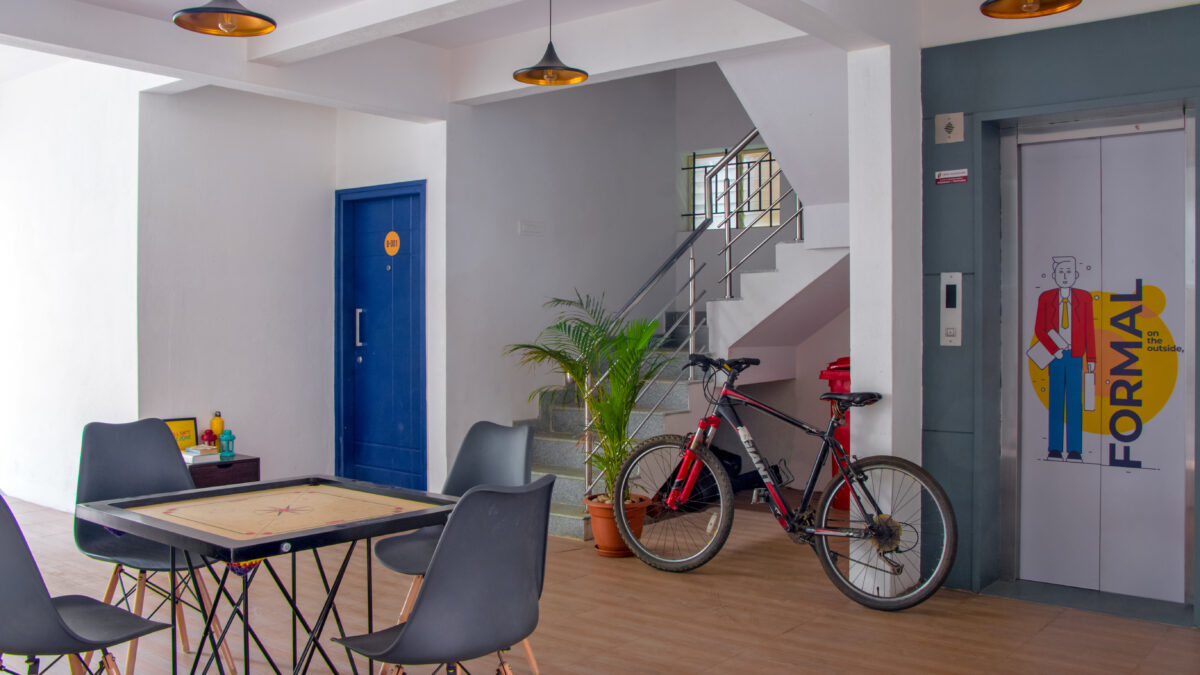 2. What made you start your start-up and what problem does it solve?
Finding a fully-furnished accommodation that is reasonably priced is one of the biggest challenges faced by India's millennials and Gen Z. Considering the highly fragmented nature of the rental housing market, urban dwellers have no choice but to opt for a PG or a hostel, where issues like poor sanitation and lack of ventilation are common. This is because housing rents and deposits are so high in tier-I cities, students and first-time-job-goers can't have their own space. Additionally, there is a feeling of isolation that comes with shifting to a new city. I have even experienced this first hand. I wanted to create a true co-living space that connects and inspires youngsters; a place that residents love coming back to. We provide affordable single and double-sharing rooms equipped with a host of modern amenities such as Wi-Fi, DTH connection, professional laundry and housekeeping services, and concierge services.
3. Tell us about yourself, your previous jobs/ventures? What were you doing before this start-up?
I am a BTech graduate from IIT Madras. Post the completion of my studies, I worked for almost four years in the investment banking space, with stints at companies like Deutsche Bank and Credit Suisse. Before launching Grexter Living, I was associated with a venture capital firm called Acumen for a brief period.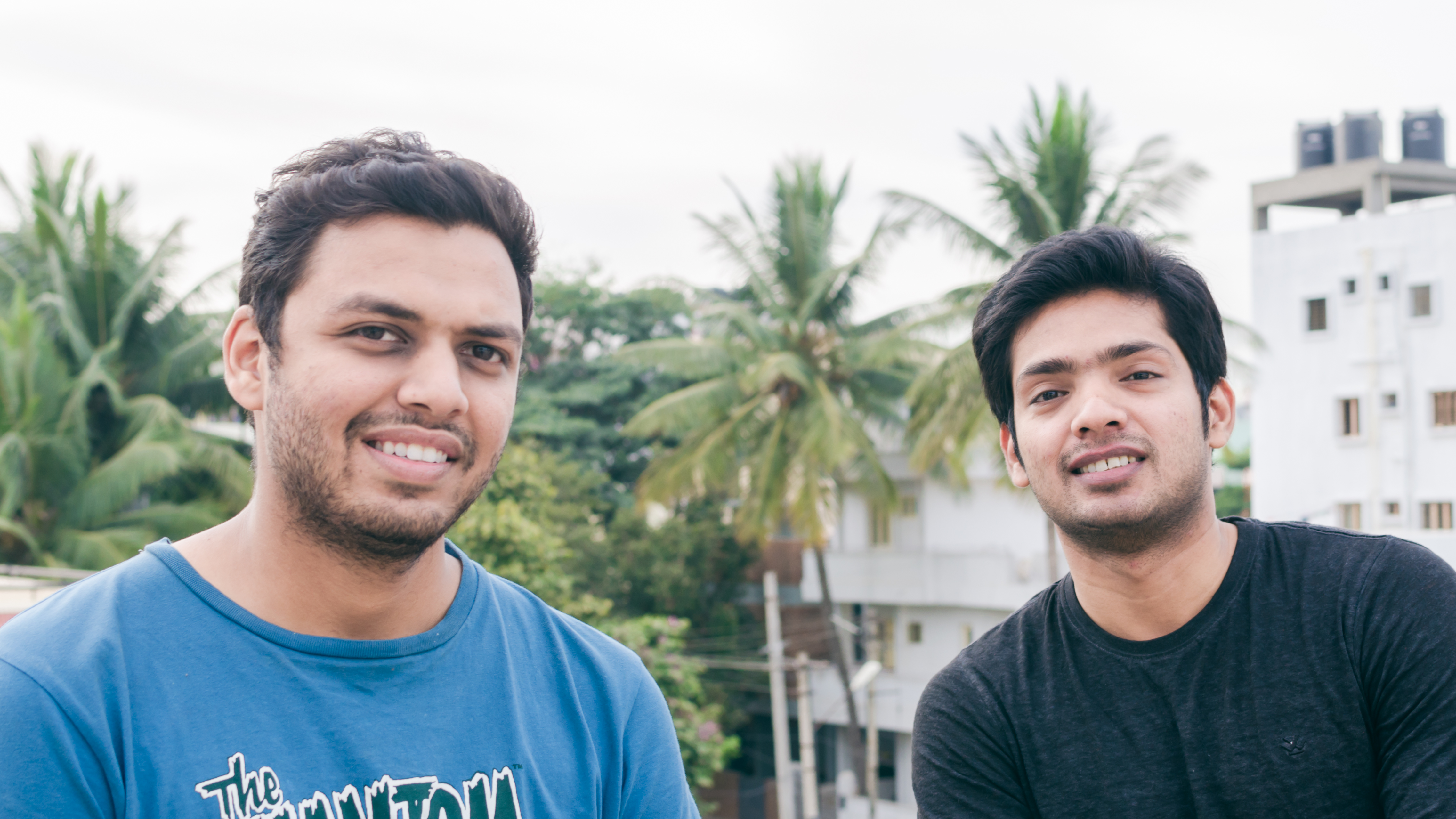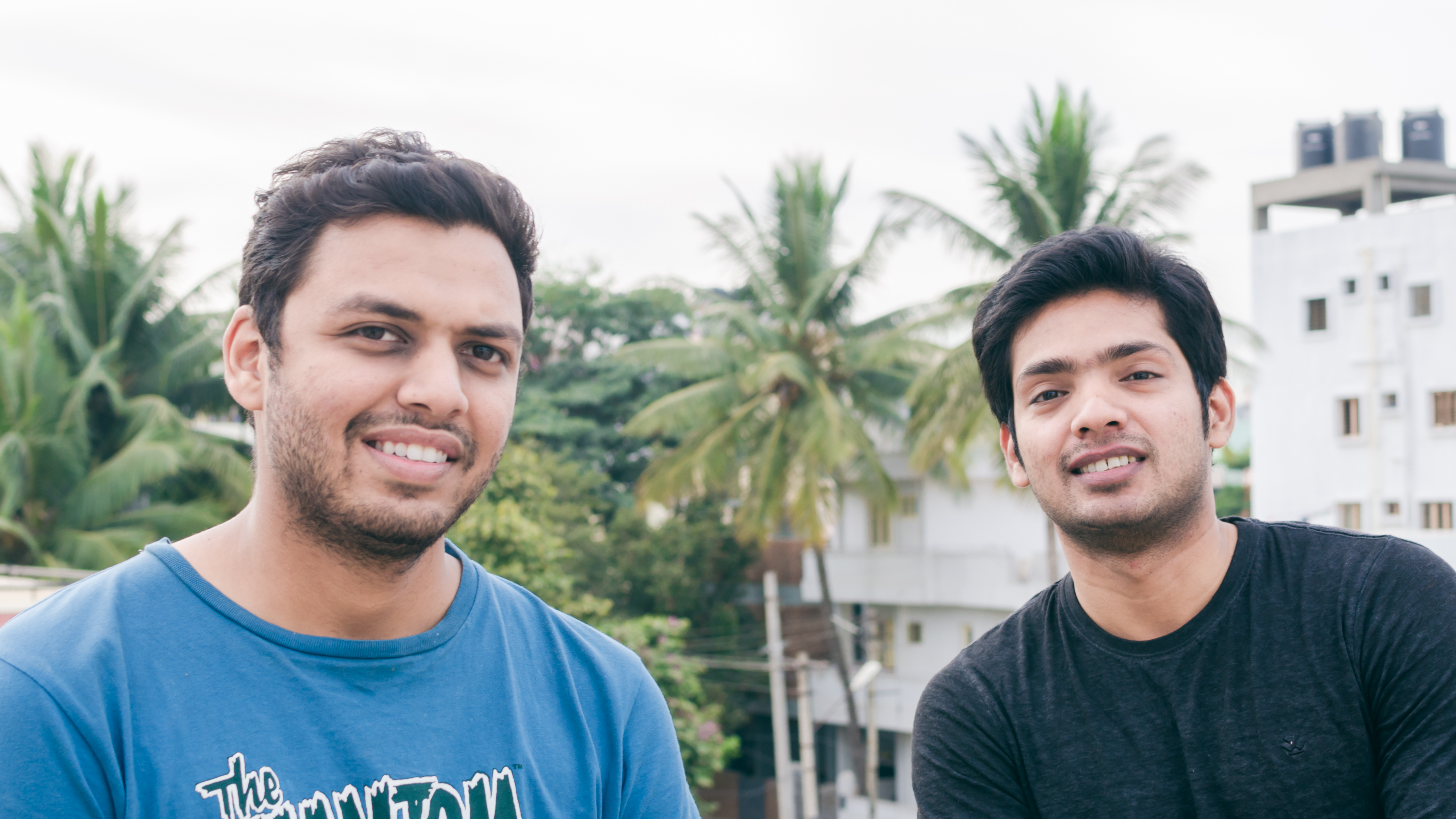 4. Where your start is up based out of? Why do you think that is the best place for you?
We are based out of Bangalore. As the IT capital of India, Bangalore attracts lakhs of students and techies from all around the country. While some housing facilities are designed for youngsters, most of them end up staying in cramped PGs/hostels without having access to basic amenities. This is because renting an apartment/house in the city is a lot of hassle; one has to deal with sky-high rents and deposits, dubious brokers as well as picky home-owners. Evidently, the supply-demand gap is massive, and so is the demand for co-living spaces. In fact, Bangalore was amongst the first Indian cities to welcome the idea of co-living. We started with just one property and now we are present in more than 21 locations.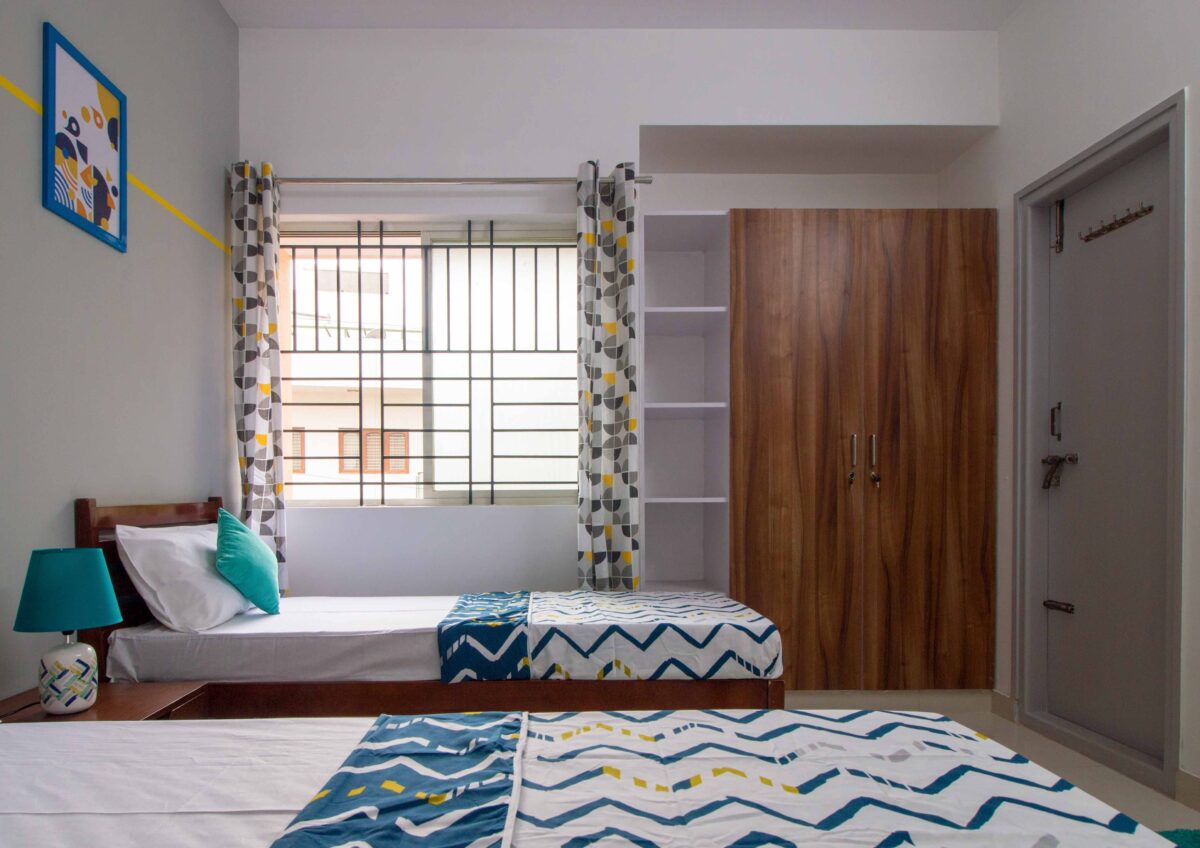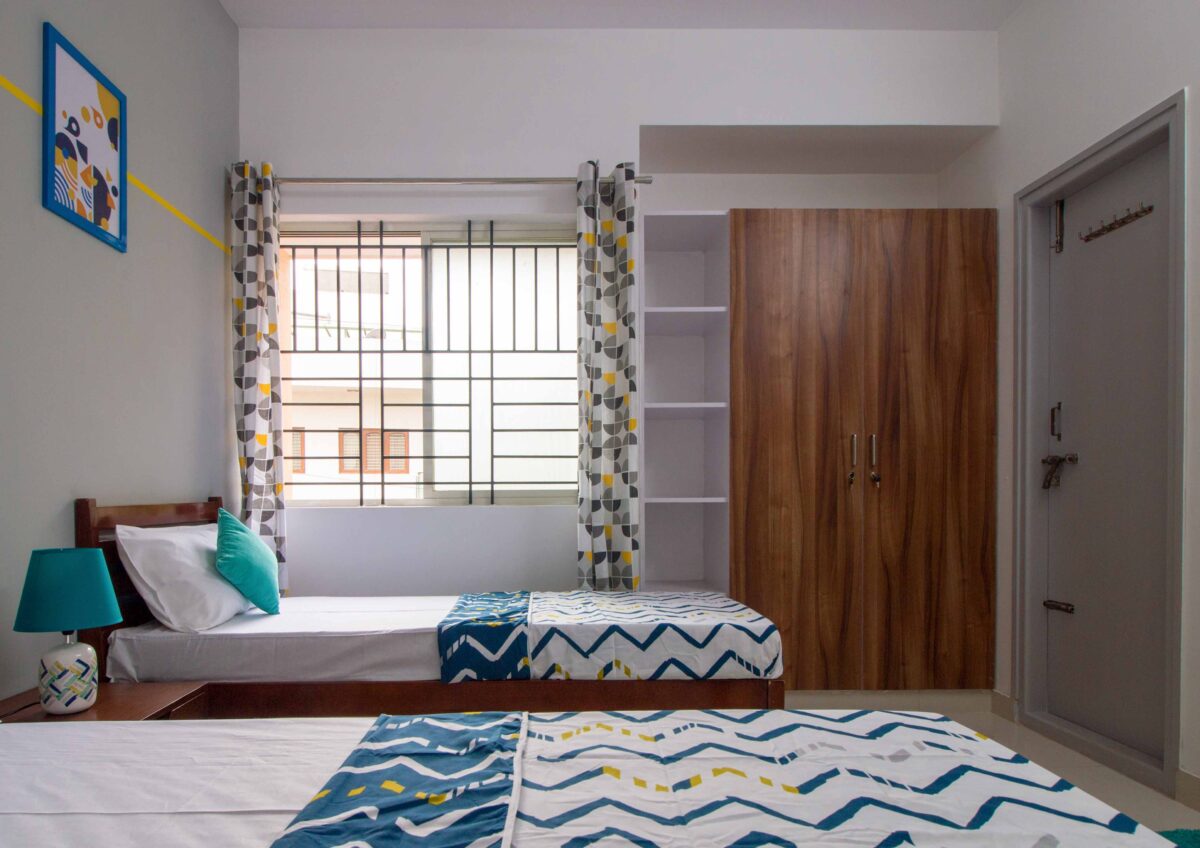 5. As a startup founder, what are you paranoid about? What keeps you awake at night?
I am paranoid about making bad decisions. I have always been a risk-taker, and I like to listen to my gut. While things turn out right most of the times, I still tend to worry.
---
Read About Bangalore's Best Co-working Spaces
---
6. Who are your competitors and how are you better than them?
We have many competitors including NestAway, Oyo Living, Stanza Living, Quickr Homes, CoHo, Colive, and Stay Abode, among others. What makes Grexter Living unique is the fact that we aim to create true co-living communities of young, ambitious people who want to create something out of their lives. Affordability is another differentiating factor for us. At Grexter Living, the rent is all-inclusive of utility charges (water, electricity and maintenance). Apart from providing world-class lifestyle amenities, we also host a myriad of recreational activities that promote social interactions among residents, helping them find friends in a new city.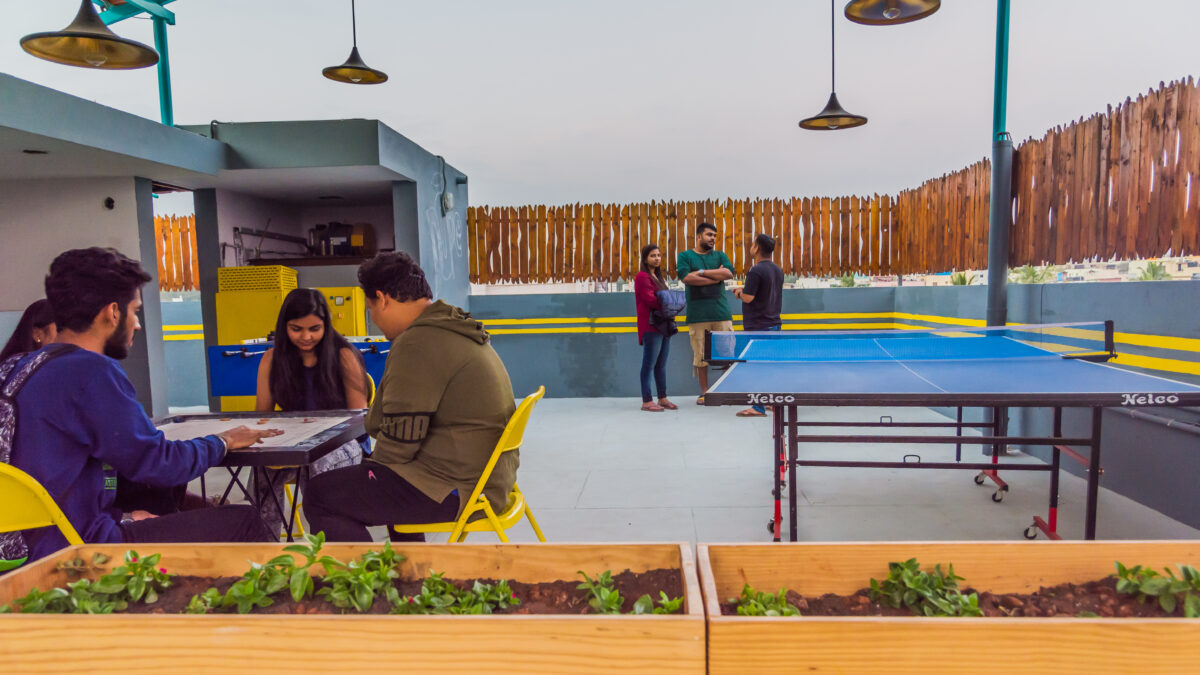 7. How hard is it to have a work-life balance as a start-up founder and how do you manage it?
Well, being an entrepreneur can be stressful at times. This is precisely why it's crucial to reduce the stress level for my mental wellbeing. Of course, it's difficult to maintain a healthy work-life balance, but I try to spend at least an hour in the gym and then watch something on Netflix.
8. Have you raised funding? If yes, then we would like to know the details. If no, then please tell us if you are looking to raise
We have secured a Pre-Series A funding worth INR 8 crores from Venture Catalysts. We are utilizing this funding to scale up Grexter Living's operations and strengthen the technological framework.
9. What gets you excited about this company?
Well, it has been an adventurous journey. From coming up with the idea of a co-living space to filing taxes for the first time, I have been there through all stages. Keeping aside my personal biases, the most exciting thing about Grexter Living is its dynamic nature. We are a customer-centric company and our main focus is on providing the best housing experience to India's young population.
10. Tell us about your team and how did you meet each other?
I met Nikhil (Co-founder) when I was studying at IIT Madras. One thing that brought me closer to Nikhil was his inclination towards entrepreneurship. So when I was thinking of starting something of my own, we started brainstorming together.
---
Want to get in touch with the author? 
Write to him at: aayushman@insiermediacorp.com with your feedback!
Sponsored Ads