Sponsored Ads

Not often do you see a corporate at an IT firm leave his high paying job to take the plunge and jump full time into his passion. But once in a while we do come often such passionate people who like to do what they always wanted to do. Once such person is Feroz Khan, the founder of GlamnFashion magazine.
We at Bangalore Insider had an amazing time talking to Feroz and to know more about his journey so far. Here are the excerpts of the interview:
How has your journey been in the Fashion Industry?
Before I became a fashion photographer, I worked as a Process Head at an IT firm where I had to manage about 5000 employees in their teams as well as the retention unit. It was an administrative and management position and though I remain grateful to the grounding I got from the Software & Customer Services industry, I craved for a more creative life. I had been an artist all my childhood years and became inclined towards Fashion Photography. I started my journey by building portfolios of my fellow co-workers while working in my company till one fine day I got the courage to hand over my resignation letter and start a business in Fashion.
Till now I have taken up several clientele assignments in cities like Mumbai, Kolkota, Surat and Bangalore and I can say I have survived all the highs & lows of the industry only because I love to dabble with different kinds of shoot, never said no to my clients and never comforted myself with a single style. Right now I am in an expansion mode because I feel its time for me to create opportunities for the models who shoot their portfolios with me.
From your 9 years of experience in the industry, what do you think are the pre-requisites for a fresher to be a successful model?
A successful model invests on herself seriously. Whether its skin and beauty care, workouts, grooming and etiquettes, improving her body language and diction, she invests on her personal growth with a certain amount of healthy support from her friends and family.
What are the common mistakes freshers do when they want to be models?
Getting trapped in the wrong circles and trusting them beyond life, wasting their golden years waiting for opportunities from them only to repent later.
What's GlamnFashion Princess Pageant all about?
I own the digital magazine GlamnFashion.com which powers GlamnFashion Princess. GlamnFashion Princess is a purely merit based pageant show where none of the crowns are sold which unfortunately certain pageant shows in the city have resorted to, though I shall not name anyone. Here I am looking forward to groom freshers, those who have no idea how to be a model but aspire to be one through many sub-event contests
Why will the title winner be called 'GlamnFashion Princess?'
She is a glamourous and fashionable princess. On a serious note, I feel the GlamnFashion Princess of 2019 will be the Global Fashion Diva of India. She can take on the world with confidence and charm be it in her high heels and skirt or track pants & jogging shoes.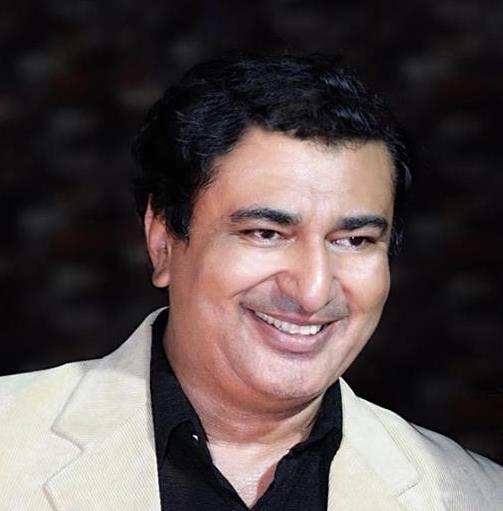 What kind of platform and exposure can participants expect from GlamnFashion Princess 2019?
Deserving contestants from my pageant show, be it the first 3 winners, finalists or the sub-title winners will be in my future designer shows, print, online & catalog shoots. Apart from this, the winner stands to win a cash price of Rs 1 Lakh Rs, while the 1st runner up gets Rs 35,000 & the 2nd runner up gets Rs 25,000. Apart from the attractive cash prices, there are gift vouchers & certificates for all contestants. The top ranking college goer among the top 20 finalists will win a trophy for her institution. I will do a free portfolio shoot for the first 3 finalists while for the rest I will offer attractive discounts if they wish to do their portfolios with me. Top 20 finalists can expect exclusive media coverage.
What makes GlamnFashion Princess 2019 special?
We have dedicated a humble portion of our earnings towards the cause of providing relief and aid to Cancer Patients and have associated with an NGO for the same.
Finally, what do you like to say all those who want to register for Glamnfashion Princess 2019?
What are you waiting for? Just take a deep breath, trust yourself and trust my vision & gear yourself for Bangalore's grandest & most promising pageant show.
---
Know a great startup story or want to share your own? Write to us at contact.bangaloreinsider@gmail.com and we will get back to you. For more updates follow Bangalore Insider on Facebook.
Sponsored Ads