Sponsored Ads

It is easy to forget about nature when we're in the midst of hectic lives spent in urban cities.
Surrounded by structures of steel, cement and paint everywhere, not to mention the construction dust, the countryside serves us a blissful reminder of the possibilities and pleasures awaiting us in the cradle of nature. Think hills, lakes, trees or rivers. The pull of going back to our roots, which is to grow one's own food, produce one's own electricity and brew one's own drink, is tempting to say the least. However, the current system enveloped by capitalism and liberal democracy serves us quite well, if one thinks about it, assuming of course that one is productive enough.
This begs the question. If the pull of nature is so strong and leads us to the outside, can we bring nature inside residential and commercial real estate? The best of both worlds, so to speak. And hopefully, get people to pay for it?
Today, at Bangalore Insider, we spoke to Jay Sah, the Director of Gardenly, who helped us understand this market better. Below are the excerpts from our interaction.
Give a brief info about your startup?
Gardenly started with the goal to transform home spaces into a source of everyday joy and leisure. We provide aesthetic landscaping solutions for residences, institutions, markets, corporations, and industries.
Our services include Terrace Gardens, Nature Aquarium, Landscaping, Balcony Garden, Vertical Garden, Ponds, Artificial Grass, and Moss Walls. It was our aim to firmly adopt eco-friendly measures, from the usage of pots to final paint.
What made you start your startup and what problem does it solve?
When we were working on starting Gardenly, the first thing that came to our mind was how can we give the best quality services to customers looking for a beautiful garden. And in the process, we found other problems that we were solving like providing employment to many daily wage workers like labourers, and other skilled workers like masons and carpenters which is the key to building a business in landscaping. But then the problem we also dived into was using technology to make the maintenance easier for gardens.
Tell us about yourself, your previous jobs/ventures? What were you doing before this startup?
My home town is in Ranchi. I had completed my Bachelor of Design Studies from NIFT, Bangalore in 2011. After that, I worked as an independent interior designer from Jun 2011- March 2014 and also as a project manager in a startup "Livspace" for around two years. Then the major thing happened when I incorporated my own startup in July 2016, registered trademark, and filed product PATENT as well. And went on to co-found this startup in 2018.
Where is your startup based out of? Why do you think that is the best place for you?
Our startup is based out of Ramamurthy Nagar in Bangalore. Well, to be frank, we got hold of this place because of the comfortability it provides us in the low utility costs but also it is strategically nearer to some plant vendors and it is easier to navigate through this place to procure different items for our gardens.
As a startup founder, what are you paranoid about? What keeps you awake at night?
The thought of meeting our customer's expectations. Since we are in a business of fully considering our customer's requirements and giving them fully customized gardens. It is our prime duty to fulfill their needs because, at the end of the day, that is what we were focused on from the beginning.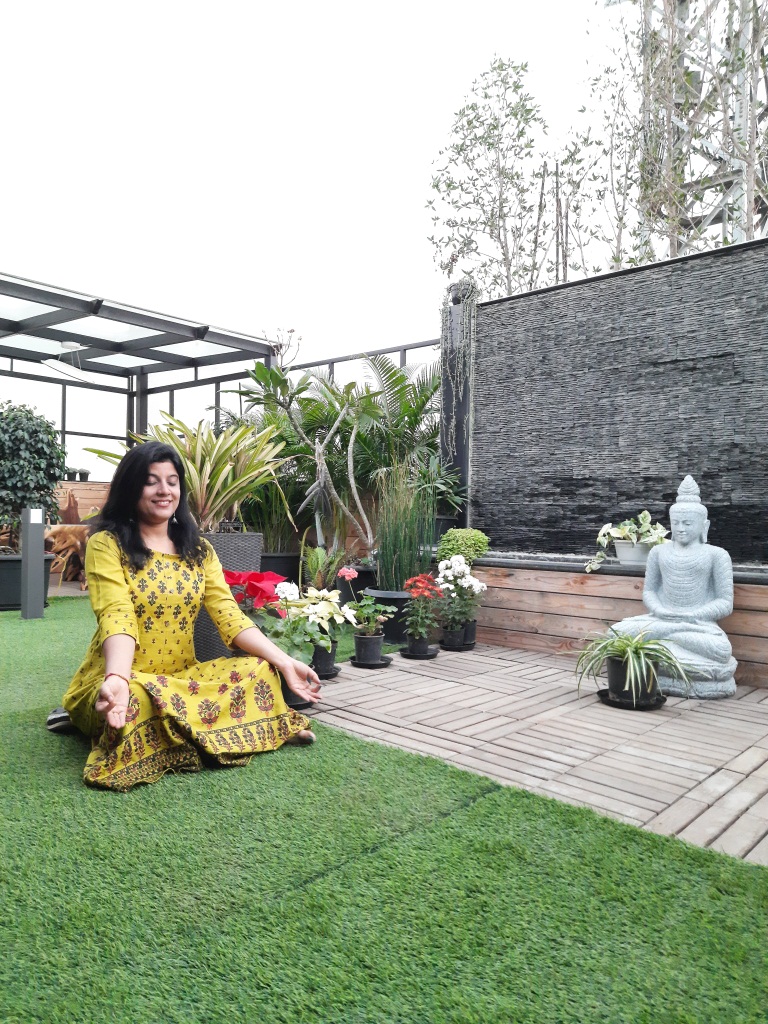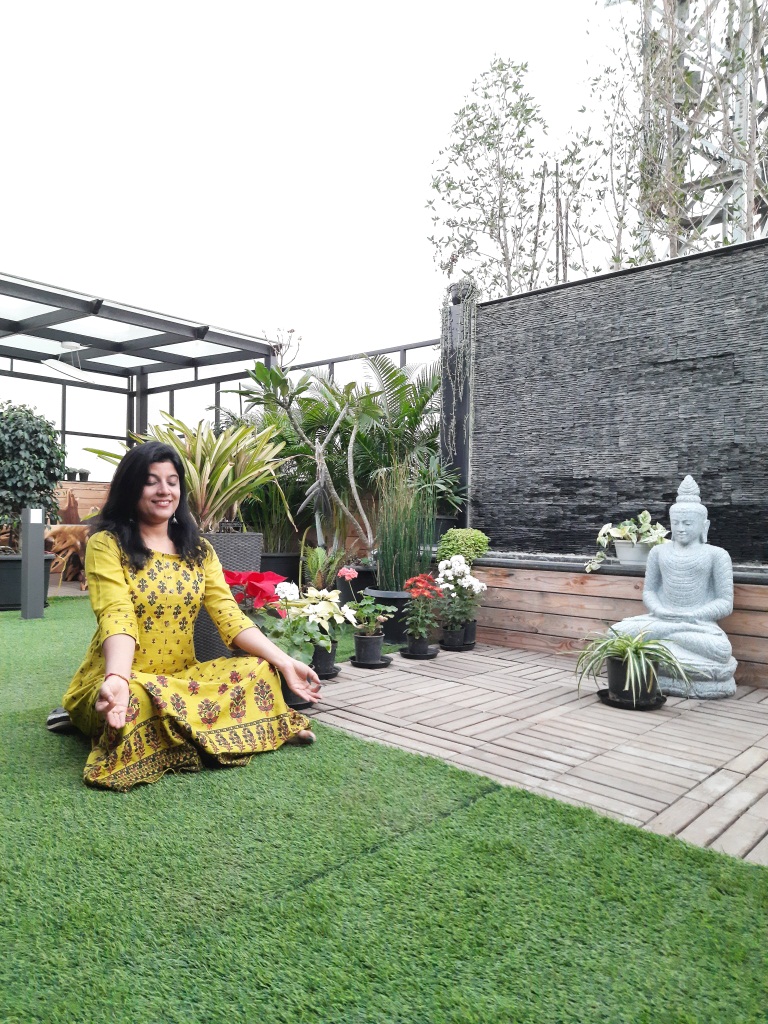 Who are your competitors and how are you better than them?
Till date, there are more and more garden services and businesses already established in Bangalore from many years. If we are to disrupt this garden market, the way is technology and introducing new products to enhance the garden experience. And since one of my co-founder from an engineering background, we are currently in the works to introduce AI-driven garden products in the market.
How hard is it to have a work-life balance as a startup founder and how do you manage it?
This is a crucial question because a balance must be there. Work is only a part of life, but realistically speaking I do have to watch out for those days when work priorities are just way more especially at this growth stage. So, it is hard to keep up with the balance we always strive for.
Have you raised funding? If yes, then we would like to know the details. If no then please tell us if you are looking to raise.
We are currently looking for funding and since the lock-down began, it has hit all of us here hard. Well, the government has released some funds for startups, but in the long run, good funding will accelerate our growth and the products we have in mind after development can reach to our existing and potential customers faster.
What's the biggest misconception people have about you? Why do they have that? What's the reality?
Like any other startup people feel the competition is too big. Especially when it's about gardening and how to fulfill each and every customer need in a fast and efficient way is near to impossible. I feel it's quite normal for any startup founder to deal with such mindsets. Success is the only answer to them else ignoring such thoughts is the only thing one should do to stay focused on finding solutions and keep moving forward.
What gets you excited about this company?
To innovate and set up a new trend in the market which makes the life of people easier and better is all that we want to see. More than the success of my startup, the important part is to see this idea to be successful and bring the change in people's lifestyles.
Tell us how a day in your life looks like? Your schedule for a day right from the time you get up till you hit the bed at night.
I try to keep the schedule on time whether it's waking up or my diet. It is important to keep your work at place and make it count. I try to keep my schedule simple and well-spaced by keeping my activity planner updated. Meeting people, healthy debates, and updating my knowledge is what I love to do every day. I believe in taking a step forward and making it count.
Tell us about your team and how did you meet each other?
My co-founder was a school mate of mine although we didn't know much about each other too much back then. I can say it is only fate that made us meet in Bangalore after so many years, we instantly related over bringing something new to a garden business. And so the journey began, hiring the best of the people from landscaping background and the key was to see if they had that enthusiasm we felt for our vision and startup.
Know a great startup story or want to share your own? Write to us at contact.bangaloreinsider@gmail.com and we will get back to you. For more updates follow Bangalore Insider on Facebook. Know a great startup story or want to share your own? Write to us at contact.bangaloreinsider@gmail.com and we will get back to you. For more updates follow Bangalore Insider on Facebook.
Sponsored Ads