Sponsored Ads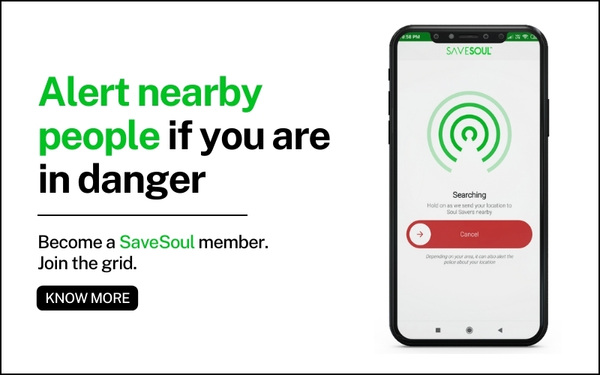 Astrology, Vaastu, numerology is a few of the things that Indians are quite reluctant on getting it right. Often, any auspicious occasion, buying a property, car or building or any grand idea in general, the people of India never fail to consult an astrologist or a priest to determine the right direction of the house, the time to buy the car or even what stream to pick up for education purpose.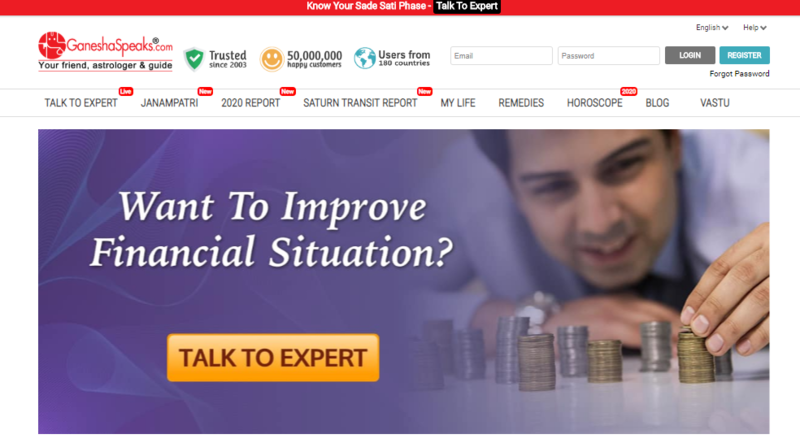 Thus, sites like Ganeshspeaks come into picture where you can find expert astrologists, priests and Vaastu professionals that provide expert advice on Vaastu, astrology and other things related to your problems in personal and professional life. Hence, without further ado, let's have a closer look as to how it became India's top astrologist and horoscope site in the country, let's take a look.
Ganeshspeaks establishment
Ganeshspeaks is the brainchild of entrepreneur Hemang Arun Pandeet. He graduated as an engineer with no direction in what to do next, but his destiny had something else in store for him. It all began when he was working for Hutch back when he graduated from engineering. One fine day, he accompanied his friend to an astrologist and what prevailed afterwards was something exciting indeed. What he noticed there were greedy fortune-tellers that made big bucks.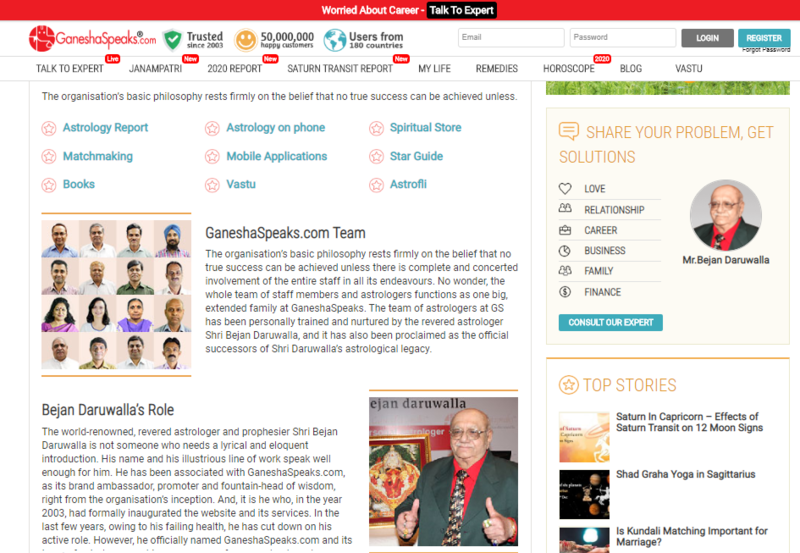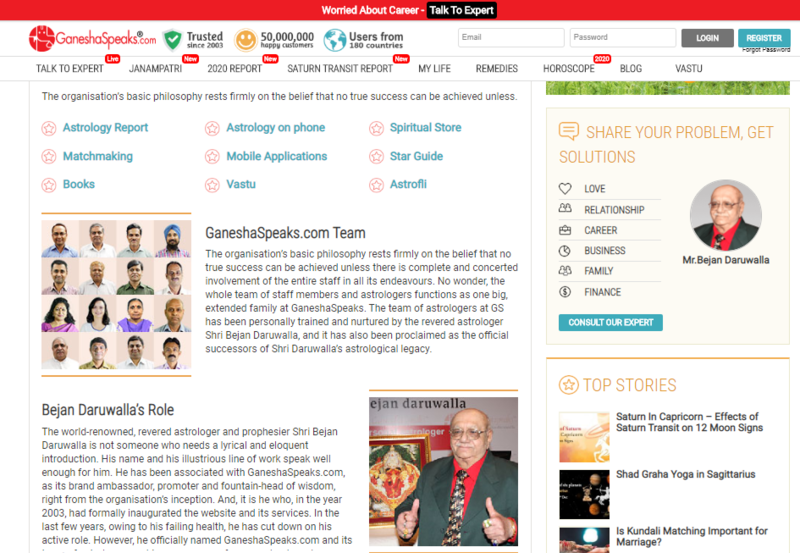 It prevailed him to establish a company that would bring this to order and pursue a career in astrology to find that balance between fortune-telling and customers.
Growth of Ganeshspeaks
Through the high demand of society in the realm of fortune-telling, Vaastu, astrology and other related services, he diverted his complete attention to setting a company that assisted in this universe. Establishing the company was one thing, and running it was another. As there was not much competition, creating the company was quite easy indeed.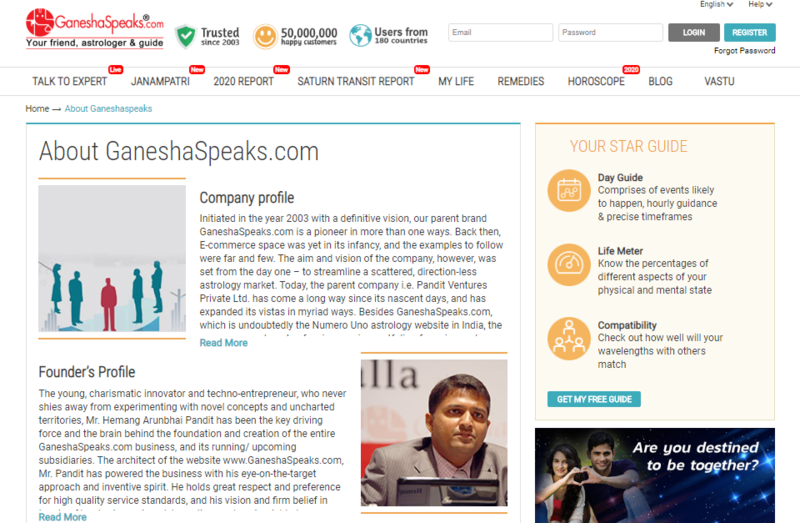 Pandeet was not a businessman. But he knew that his company wouldn't grow on a nameless organisation. It is where Bejan Daruwalla comes into the picture. With his guidance, principle and thrust elevated the company to phenomenal growth. He is the one who suggested the name "Ganeshspeaks."
Over the years, Ganeshspeaks grew considerably and expanded its outreach to the dot-com universe. From there, it was no looking back. The company gardened almost 24,000 visitors and saw its membership rise dramatically.
Is Ganeshspeaks good?
The site offers solutions to almost all the problems that you might be facing in your day to day life. There is an array of astrologists, Vaastu professionals, horoscope readers and various other priests that can provide you with an expert solution to all your problems.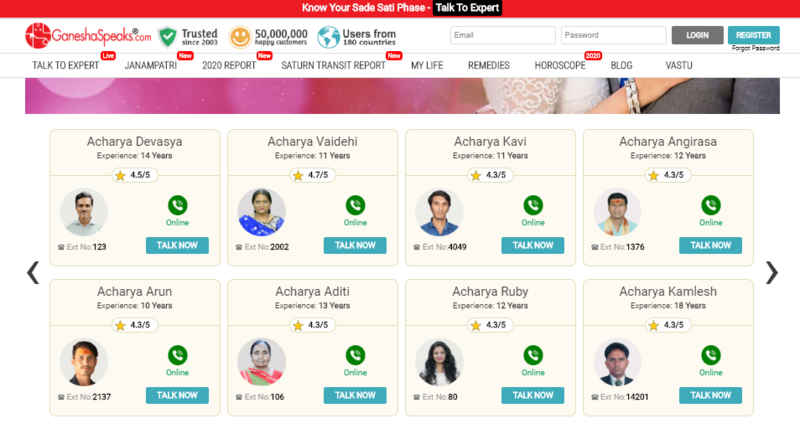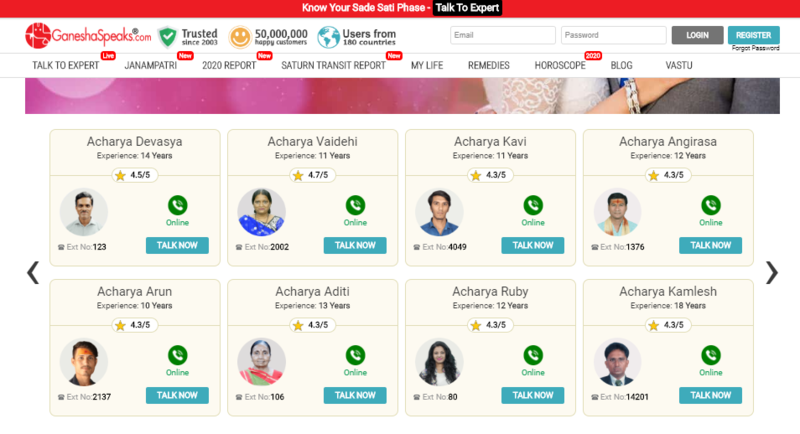 Ganeshspeaks daily is another service that the company provides that allows users to get their horoscope readings and other subscribed material from the company daily. You can avail horoscope readings for your zodiac signs from experts in the country that could tell you how your day would be and what to expect at what part of the time. Interesting, isn't it?
How accurate is Ganeshspeaks?
The company is entirely accurate and gain popularity because of the services that it has to offer are exceptional and different from the rest of the companies. They have won awards for providing the best customer experience in 2008 by PC world awards. Thus, it's commendable to say that the company is entirely accurate in the services that have to offer. It also has a total annual profit of about $10 million, according to owler.com.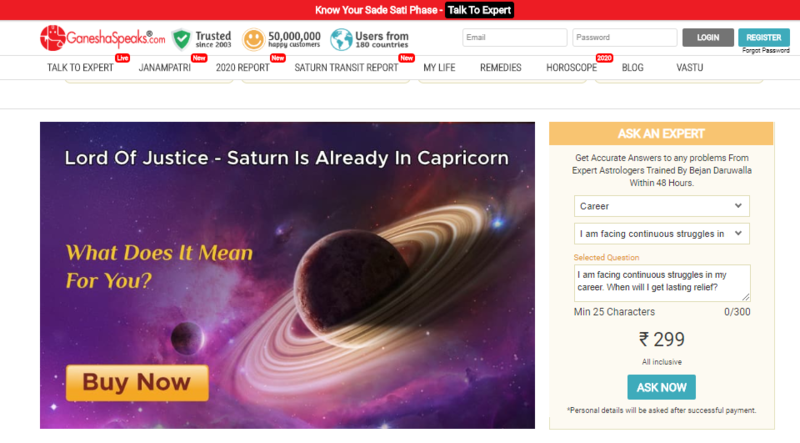 Therefore, it's a company that has potential outside and inside the country. Due to its early presence and establishment in the country, it's made itself the pioneer website to consult for any astrological advice. Especially with its online presence, you can expect it to increase its operations and expand to other cities in the coming years.
---
Want to receive the greatest and the latest happening around Bangalore? Subscribe to our newsletter to be updated regularly. If you wish to contact us, then write to us at contact.bangaloreinsider@gmail.com, and we will get back to you, for more updates follow Bangalore Insider on Facebook.
Author