Sponsored Ads

France by French is a Bangalore based startup founded by Paul and Apoorva. We can say that it is a French-Indo team which is providing an excellent travel experience to its clients.
These experiences have been hand-picked by the locals and they even join you on your travels to make you experience their country like a local, says Apoorva. 
We at Bangalore Insider got an opportunity to talk Apoorva and get her thoughts. I am sure her interview with us will inspire everyone.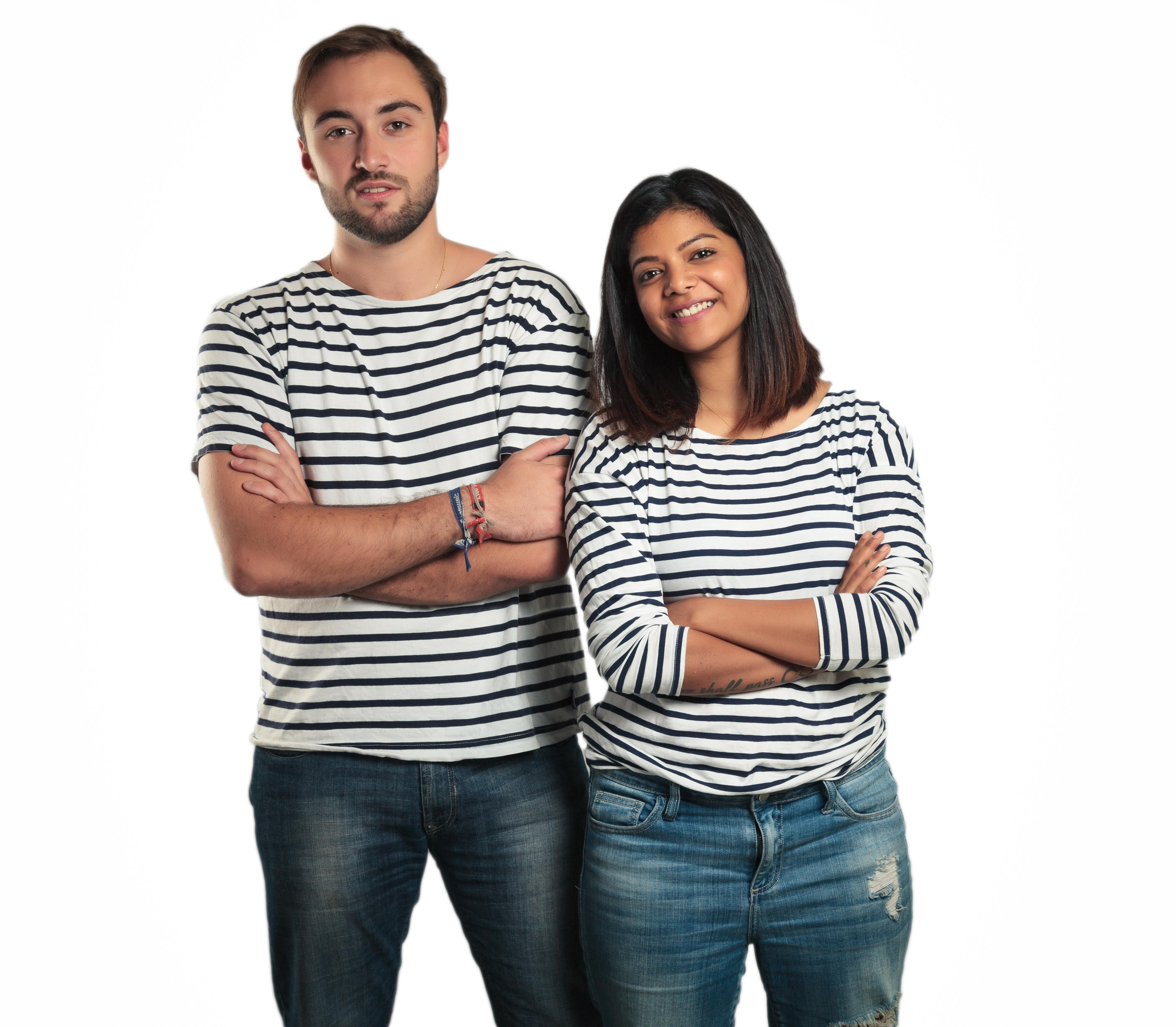 Give a brief info about your startup?
France by French is a French-Indo team curating local experiences and travel to France. These experiences have been hand-picked by the locals and they even join you on your travels to make you experience their country like a local.
What made you start your startup and what problem does it solve?
France by French is a delightful story of two friends who are deeply passionate about travelling, discovering new places, authentic experiences and learning more about various cultures.
Their travel across India was made even more memorable due to the friendships they developed there. Having a friend take you around is a whole different way to travel compared to tourist guides. They wanted to bring the same enriched experience to all those who wish to travel to France and that's how France By French kicked off.
While the Indian traveller is exploring more and stepping out of the country, there is a dire need to shift from the cookie cutter Euro trip itineraries where 80% of the time of the traveller is spent in a bus/train or check-ins from one European country to other, just in the pursuit of European destinations ticked off. We want to show and offer the travellers that France is so much more than just the Eiffel Tower, any kind of personal interest and destination or location can be covered. We want them to enjoy the holiday and explore in depth rather than rushing.
Tell us about yourself, your previous jobs/ventures? What were you doing before this startup?
Apoorva has 8 years of experience in branding & marketing. She has successfully executed and conceptualised a plethora of campaigns during her tenure in PUMA India, some of which have also broken Guinness World Record and Cannes Lions nominations. Having done her Masters in Milan gave her an opportunity to do projects for brands like 55 DSL, Deborah, and Max Mara and gain knowledge about the European market, life and culture. She has always lived a nomadic life due to her Army background and is extremely enthusiastic to learn and adapt to new cultures. She is merging her passion and knowledge in marketing with her love for travelling.
Paul obtained his degree of mechanical engineering in Bordeaux in one of the top 10 French Engineering university. He started his career as a statistical process engineer in the aerospace field.  After 3 years he was approached by a big German automotive company to take care of the coordination and the project management of mechatronic team in Bangalore.  During his mission, he organized internal training to ensure after his departure the team will become fully autonomous to coordinate projects by them self. After two years the goal was accomplished and he joined France by French adventure full time.
Where is your startup based out of? Why do you think that is the best place for you?
We are based out of Bangalore and it is well-established fact that Bangalore is the hub for Startups in India. With the new order of digitization and our business operating primarily online, the physical presence does not affect our business significantly. Also since both of us, the founders met in Bangalore, it was a natural call for us to choose Bangalore.
As a startup founder, what are you paranoid about? What keeps you awake at night?
Well if paranoia is what a founder is facing on regular intervals then there is an issue with the business. Of course certain moments of uncertainty or nervousness does creep up when we are conducting a big event or locking in a big deal or client but our conviction to make this a success and relentless actions and steps each day ensure we have a good sleep at night to keep our minds fresh and keep the ideas coming in.
Who are your competitions and how are you better than them?
With the Indian travel industry forecasted to grow at 30% by 2020, there are enough consumers for all kind of travel agencies to cater to. Our differentiator is our personal Indo-French touch to the services, experiences and itineraries we are providing. We want our travellers to experience France just like my friends would ensure that I experience France, like a local.
How hard is it to have a work-life balance as a startup founder and how do you manage it?
We follow a good discipline at our work since day one, because being disciplined saves time, energy and keeps you focused on your tasks and goals. This allows you to have more time for personal life as well.
Have you raised funding? If yes, then we would like to know the details. If no then please tell us if you are looking to raise.
Currently, we are self-funded and are at a stage where we would like to test the waters further. We should be in a position to seek funding by September this year.
What's the biggest misconception people have about you? Why do they have that? What's the reality?
It's true that Indian traveller is always keen to do euro travel only and we did receive some pushback from a few pro travel agents when we approached them with our concept and services. What they fail to see is the rapid change in the Indian economy, mindset of Indian millennials and the new appetite to explore new cultures.
What gets you excited about this company?
We are a happy team and each one in their respective job loves what they do. The freedom to act in any aspect of the business plus the flexibility of our current company structure keeps us motivated and excited. Also, the thrill to work for self and see the amount of investment done by self on their business and the direct output in your business is a different feeling altogether.
Tell us about your team and how did you meet each other?
Currently, we are 3 member team, who work full time. We have another 5 members from India and France who work on a project to project basis with us. We have ensured that our team is well balanced between French and Indian nationalities to ensure we deliver what we believe in.
Paul and I met in India, travelled a couple of places together became very good friends and decided to bring our love for travel to all the discerning travellers.
Know a great startup story or want to share your own? Write to us at contact.bangaloreinsider@gmail.com and we will get back to you. For more updates follow Bangalore Insider on Facebook.
Author
Sponsored Ads