Sponsored Ads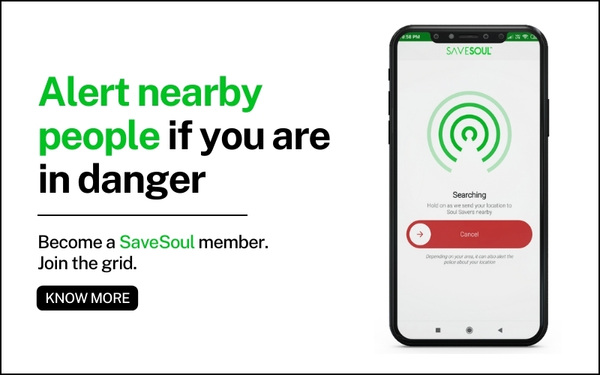 The internet (the network of networks) began upending the media ecosystem first; and is today on its way to changing the business models of each and every sector and the companies in them to a significant degree – with the pandemic only accelerating this long-term trend, so to speak. As information and awareness permeates every socio-economic section of Indian society, there are changes underway that only the most astute can keep track of. The financial services companies including banks and non-banking financial companies already account for a significant portion of India's stock market movement. Yet it will be the masses of individuals who've never gotten access to format credit over the course of their lives; who would dictate the key outcomes of financial companies for this decade ending in 2030.
Time and again, in report after report, in article after article, cited by economists, policy-makers and professionals, there is a consensus that India's women have historically and presently not been able to take a part in the economic growth of India in the last three decades. While there are multiple nuances to be accounted for, while making the previous statement, it holds true to a large extent and is visible from the vantage point of multiple human development indicators. Therefore, increasing financial access and literacy to India's women will play a key part in achieving India's financial inclusion goals for this decade.
Today, at Bangalore Insider we spoke to Poshak Agrawal, the CEO and Co-founder of Florence capital. Readers can be expected to understand the company's vision and mission from the below conversation. Below are the excerpts from the same.     
Financial awareness and investing habits are already lacking in India; among your target community of women ought to be many first-time borrowers. What is the process of communication with them like? 
Most women do not opt for financial investments due to a lack of financial literacy. A lot of our customers are unaware of investment options and opportunities. So, we make it our job to not just give them credit at affordable interest rates but also explain every key detail to them while taking them through the process.
Each and every customer is treated with special care and attention. We believe in getting to the root of their problems and then identifying a structured solution. Banks and other brick-and-mortar institutions make the process slow, inefficient, and intimidating. This is precisely what FinTechs are trying to solve. By being quick, efficient, and adopting an approach that only requires a smartphone, Florence is revolutionizing how women in India approach credit.
What are the immediate targets that Florence hopes to achieve in the near term, say this fiscal year?
By 2022 we want to make sure that at least 10000 women in India get the credit they deserve (pun intended). The best way to bring a financial revolution to India is by helping women empower themselves.
To exemplify the spirit of allyship, we want to build an exclusive community of aspirational women, who are ready to inspire and get inspired. The Florence Club is an initiative in the making to achieve this goal.
Florence Capital is going to be the torchbearer of the FinTech movement in India. The words loan and credit will have connotations of growth and prosperity attached to them. We'll change how the women in India perceive credit taking.
How personal of a mission is the venture to your founders since the key outcome (apart from financial) is to literally give people the chance to improve their lives? 
One of our founders got the idea of Florence Capital when he noticed that there was a separate compartment for women in the metro. The idea of the compartment is to make sure that women feel safe and comfortable while they are traveling and take a step back from the cruel male gaze.
Poshak realized that this directly applied to all aspects of life. Especially finance. While living in Lucknow he noticed that there was a lack of facilities for women and the idea of seeking credit didn't even exist. To top that, a lack of value-added services made it more difficult for women to grow and explore the world outside their homes.
Give us a sense of the typical day at the operational and strategic levels of the company?

A typical day at our company is filled with interesting events and happenings. The flow of communication is intra and inter departmental and here at Florence Capital, we are extremely open to feedback and ideas. Every moment here is about creating what is best for our client – the women in India. Our teams are extremely motivated to the cause, and make sure they more than just dip into real life insights and field work to back up every decision they make.
One thing to note here is, no matter what – there is always food. We believe in the theory of good food, good mood.
What are the kinds of support or education or other requirements; that the company provides to its borrowers?
Our real work starts after the loan is disbursed. At Florence, we have a special club for women – the Florence Club that brings together aspirational women, who build each other up. We also provide targeted personal development plans that help our customers handle their finance and achieve their goals effectively. For increased access and viability, we have an online community of women with whom we interact, on a daily basis and impart valuable and valid information.
We are trying to connect with every Indian woman, one at a time. While doing so we come across cases and stories that constantly inspire us and inspire the women around us. We make sure that those stories are heard, so every woman in India knows she is not alone on her path to growth.
About the Founders
Poshak Agrawal, Co-Founder & CEO, Florence Capital 
Poshak graduated from Princeton University in Economics and Finance. Back in India, he founded his first company, Athena Education, one of the most renowned in its segment in India. During his years at Princeton, he worked at Fortress Investment Group, as one of the only two summer analysts.
Rahul Subramaniam, Co- Founder & Director, Florence Capital
Rahul studied Politics and Economics at Princeton University, where he examined political and economic reforms in both China and India and how lessons from China are applicable to India. He co-founded Athena Education and garnered the insights he will bring to HORA.
Author