Sponsored Ads

FinTech School is a leading FinTech institute delivering online and offline practical FinTech training. Amilcar and My Nguyen are the two co-founders of FinTech School.
As someone who believes in doing well by doing good, I decided three years ago to launch a simple website to train universities and the financial services industry on this new paradigm, says Amilcar.
We at Bangalore Insider had the opportunity to catch up with Amilcar, the co-founder of FinTech School and to know more about the startup, read his inspiring story.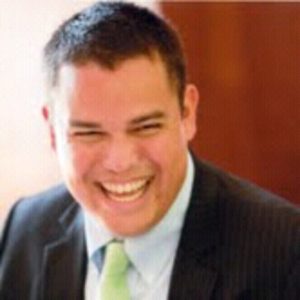 Give a brief info about your startup?
FinTech School is a leading FinTech institute delivering online and offline practical FinTech training, having clients like Moody's Analytics, Stanford, UC Berkeley, Wharton, Agricultural Bank of China, etc. The sessions are delivered by experienced FinTech entrepreneurs aiming to give practical learning to enthusiasts, corporate and entrepreneurs.
What made you start your startup and what problem does it solve?
Financial Innovation, Technology (FinTech + Blockchain) and Inclusion represent ways to  stimulate economic growth and reduce extreme poverty by helping the 2Bn people that are unbanked in the world. Similarly, SMEs are facing a $2Tn funding gap according to the World Bank.
As someone who believes in doing well by doing good, I decided three years ago to launch a simple website to train universities and the financial services industry on this new paradigm.
Training options are still very limited with only a handful of universities offering FinTech and Blockchain courses. Similarly, as banks transform, they need practical advice to accelerate their knowledge of these new technologies so they can drive their innovation agenda forward.
Personally, I also believe in doing things that I love and I have been a tutor since college and training is something I really enjoy. As additional perks, our instructors get to travel, earn and learn as they deliver workshops worldwide.
Tell us about yourself, your previous jobs/ventures? What were you doing before this startup?
Amilcar is seasoned FinTech entrepreneur. Before starting FinTech School, he started FundPaaS while being an advisor and mentor to various FinTech Companies. Understanding the gap in FinTech education, as there are very few universities and institutions working towards it, Amilcar started FinTech School with his two co-founder (My Nguyen, Stuart Jivapongse) in 2016.
FinTech School is started with the aim to provide practical FinTech training to enthusiasts and entrepreneurs. Many FinTech enthusiasts looking to enter FinTech find it hard to get good references and learning points, where FinTech School comes in. For entrepreneur working on FinTech startups, they always need support from experienced FinTech entrepreneurs – FinTech School. For corporate and universities that we have worked with Moody's Analytics, Agricultural Bank of China, Huatai Securities, University of Stanford, UC Berkeley, Iowa State university, etc. we have delivered customized training on FinTech.
FinTech School is not only a platform to learn FinTech, but an ecosystem creator because of the partners, connections and community value it provides.
Where is your startup based out of? Why do you think that is the best place for you?
FinTech School is based in San Francisco, but we are not limited to any place. We have done training in countries all over the world including USA, Canada, Mexico, UAE and more. We are seeing a lot of excitement from India. So, we are now partnering with Tata India to provide FinTech courses to their employees and public.
As a startup founder, what are you paranoid about? What keeps you awake at night?
There are lot of people who just like to copy someone else's hard work. In the last seven years, I've seen a lot of so-called potential "partners" who have a hidden agenda and frankly, just want to learn from you.
Separately, cash is king for startups and running out of money is something that keeps any CEO at night.
Who are your competitions and how are you better than them?
FinTech being relatively new industry, there are very few universities and companies working on educating FinTech. We take pride in covering different areas that run FinTech like FinTech core, Blockchain, Roboadvisors, Crowdfunding, Insurtech, Regulations, etc.
How hard is it to have a work life balance as a startup founder and how do you manage it?
Great question. Entrepreneurs have one of the highest divorce rates in the US. That means it's extremely hard to win where it counts: "self", "family", "work" and "community".
Personally I left a job that paid me close to $300K to make $0.00 on year one of entrepreneurship. I've seen holidays with negative balances on my accounts. I've risked it all and I believe a lot of my fellow founders do the same.  It's the hardest thing that I've ever done.
I manage to stay in the game thanks to: 1) people (wife, founders, employees) that support me and 2) doing something I love, which means I don't work (confucius)
Have you raised funding? If yes, then we would like to know the details. If no then please tell us if you are looking to raise.
We have bootstrapped for almost three years now, but have raised our 1st seed round of $250K from a single investor. We will be looking to raise an additional $2mm next year to meet global demand as we fulfill commitments from partners like Tata in India, MDEC in Malaysia, Moody's Analytics globally as well as many University partners.
What's the biggest misconception people have about you? Why do they have that? What's the reality?
People ask me for money all the time. What they don't know is that I am heavily invested in my companies and do not have appetite or cash to invest.  I often, however, invest my time in startups as an advisor.
What gets you excited about this company?
We can make a HUGE difference in helping to bank 2Bn people
Tell us how a day in your life looks like? Your schedule for a day right from the time you get up till you hit the bed at night.
My normal cadence can easily be 10am to 2am everyday with frequent all nighters (one per week is common).
Thanks to my one year old, I get up at 630am, check emails and get back to the most critical fires immediately. Depending on the prior night, I work on cat naps and not long periods of extended sleep.
For example, prior to flying to China or Middle East for the first time, timelines have always been accelerated. For China, I had 7 days to deliver and 2 all nighters leading to the trip. For Jordan, 10 days lead and 3 all nighters.
Tell us about your team and how did you meet each other?
My Nguyen and I have known each other since our days as colleagues at BlackRock over ten years ago. My and Stuart have known each for sometime as well and three years ago we got together to co-found FinTech Portfolio as a community of entrepreneurs building fintech companies from scratch.
FinTech School is one of the first portfolio companies and arguably, the one with the best track record to date.
Know a great startup story or want to share your own? Write to us at contact.bangaloreinsider@gmail.com and we will get back to you. For more updates follow Bangalore Insider on Facebook.
Author
Sponsored Ads