Sponsored Ads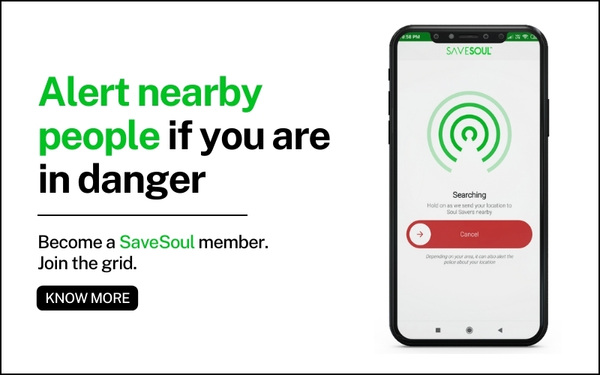 In this age of digital media, it is often said that "data is oil." Very true indeed! But the bigger question that comes to our mind is that "How do you use this oil to get the desired result?" Even oil without getting burnt to produce energy is no asset at all. Same goes with data and this is where analytics comes into the picture.
A lot of growth marketing companies help startups to increase their growth. But only a few of them use the proper analytics to get the desired result from that data. Exuberant88 is one such company.
We at Bangalore Insider had an opportunity to talk to the Namakkal-based Growth marketer & dynamic founder Kirubakar C N about how his company Exuberant88 uses data and analytics to power some of the growing startups & established organisations in the world. Here are the excerpts of the interview.
The biggest challenge for any start-up person would be the rapid change in technology and consumer behavior online.
Give a brief info about your startup?
Exuberant88 is a Growth marketing agency that has its roots from analytics and marketing. We offer Digital growth strategy, Growth marketing solutions and Actionable analytics to brands that help them grow. We are currently associated with more than 15  brands and the notable ones being Nama (Muscat Electricity & water company), Shanthi Gears (India's largest Industrial gear manufacturer), TheStylease (Fashion apparel rental brand), CareerHi (Online platform for On-demand professional courses), MaNa (Singapore based Start-up) and many other fast growing brands.  We have our client base in India, Middle east, Singapore and USA.
Our favorite quote:
"Marketing without data is like driving with your eyes closed"
– Dan Zarrella
Tell us about yourself, your previous jobs/ventures? What were you doing before this startup?
I am a Production Engineering graduate from PSG college of Technology, Coimbatore and had been working as an Assistant manager with Tata motors, Pune right after my Engineering for a span of 2 years. Automobiles have been my first love and has been one till now. Later, I took up MBA-Marketing from Christ university, Bangalore. I had done my internship at Eaton Industries – a multinational power management company where I got to work closely with the top management during a short span. After MBA I had worked as a Digital Marketing manager with multiple startups in E-commerce and B2B domains.
The learnings and success from these roles gave me confidence and helped me fine tune my skills. One important thing to note here is that during my career I had the chance to work with top MNC's, established companies and bootstrapped start-ups. All these have helped me learn a lot on the various management methods required at different levels of the business. This is something no book or college degree can teach you. Apart from my work at Exuberant88, I am also a visiting professor for Digital Marketing course at Tier 1 MBA colleges in Chennai and Bangalore. This helps me to keep myself updated on the latest trends and topics in the industry.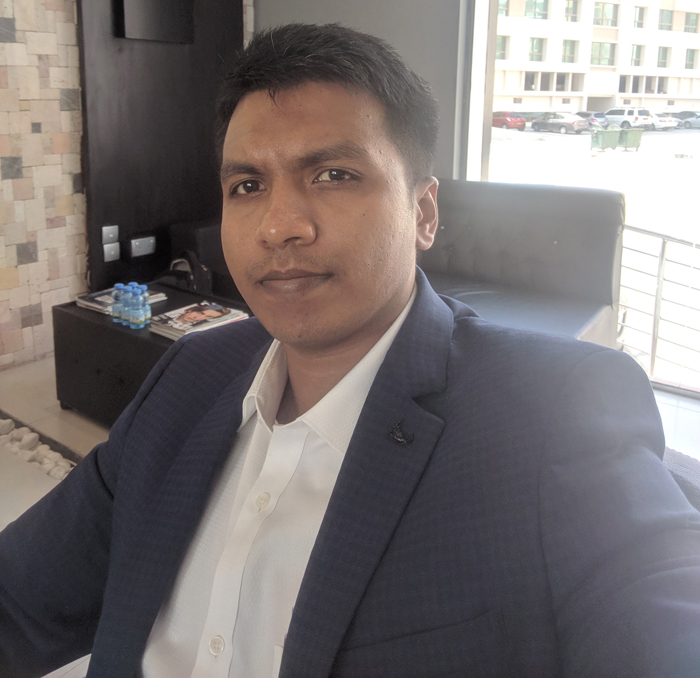 What made you start your startup and what problem does it solve?
I come from a business background and my family is into steel manufacturing. Elon Musk, M S Dhoni, & Dwayne Johnson have been my biggest inspiration in life. The ambition to start something of my own came to me in the last few months of my MBA course at Christ University. I started working as a freelancer on Marketing projects during  my last few months of Christ University and it helped me learn things with a practical approach. It also helped me secure a job at an E-commerce startup as a digital marketing manager. I owe a lot to my Professors at my university and the management for supporting me during this journey.
After a few years of working for startups, I started an agency offering Digital Marketing services but then we realized that there was more to offer to brands (the much needed services) than just a regular SEO, SEM, etc. Most brands were highly clueless on their Digital Strategy, online budget planning, choosing their right audience segment for maximum ROI, optimizing their product portfolio, site layout based on data analytics and means to scale up 10x. This is where we decided to focus more and thus Exuberant88 – A Growth marketing agency from Bangalore was born.
Our start-up offers:
Growth Strategy (Market research, Customer profile, Competitor mapping, etc),
Growth Marketing (this is where we leverage SEO, SEM, E-mail & Social media channels for experimentation and growth),
Web Analytics services for Organizations (using Hotjar, Crazyegg, Google and Facebook analytics).
Chatbot Development and Marketing services where a brand can have an automated conversational chatbot for sales and customer support (Rule based or AI bot)
With the above we were able to offer an end to end solutions for a company's growth. Our services extend to both online and offline marketing channels.
Where is your startup based out of? Why do you think that is the best place for you?
We have our presence in Namakkal, Tamil Nadu (my hometown) and Bangalore. Most of our back end operations happen from our Namakkal office. Our Bangalore office has a content marketing and client support team. We started our company in Bangalore and I definitely can't think of a better city than Bengaluru for startups. Once we started getting traction I decided to set up an office in Namakkal. This really helped me keep my overheads low and also stay away from the hectic city life & traffic issues. This has also increased my productivity as I am able to avoid the traffic and other classic metro city problems. Most of our meetings happen through Skype or Zoom, so remote location has not been a problem for us. I do keep travelling for important meetings and guest lectures whenever required.
As a startup founder, what are you paranoid about? What keeps you awake at night?
The biggest challenge for any start-up person would be the rapid change in technology and consumer behavior online. The technology is changing at an exponential pace and we see new channels evolving that bridges the gap between a consumer and a brand. Email marketing used to be the major online channel once upon a time, later we had search engines, followed by Social media. Now, it's the messaging platforms,voice search and AI taking over. We need to be aware of latest trends and consumer preferences to stay ahead of the game. In many cases the strategy gets outdated if we do not consider the new trend in technology and consumer behavior.
Who are your competitions and how are you better than them?
Looking at a broad angle, our competitors could be offline/traditional marketing options, digital marketing agencies and Growth hacking agencies, analytics software providers. We are among the very few agencies that work with data first and a 360* approach. All our results and activities are supported by data (can be seen from our customer testimonials on our website). Our retention rate is close to 80% which is more than any marketing agency I have known so far.
We are able to achieve this with our custom growth methodology called DOGE – Design of Growth Experiments, which is inspired from Design of Experiments used in manufacturing. This helps us identify the best possible variable combinations and scale them further for growth hacking. The process mentioned above is something that not many brands follow. With this methodology we were able to easily achieve 3X to 4X growth in certain cases. We have made case studies based on those experiments.
How hard is it to have a work life balance as a startup founder and how do you manage it?
To be a successful startup founder is one thing and to have an successful work life balance is an entirely another thing. A lot my friends who are into startups have failed in the later part. I would always recommend them to take some time out for friends and family at any cost. Working 7 days a week is definitely not going to be productive. Sometimes we need to get out of our busy schedule to get some fresh ideas and have a new perspective. Few trips every year can help you perform better.
Have you raised funding? If yes, then we would like to know the details. If no then please tell us if you are looking to raise.
No and we don't intend to. Our Business model does not require funding. We are profitable and growing organically at a good pace. We had a few investors who showed interest in investing on our agency. But it wont help us much and so, it's better to bet on organic growth.
What's the biggest misconception people have about you? Why do they have that? What's the reality?
I think the biggest challenge for an entrepreneur in India is the lack of support from the society. Especially, if you come from a tier 2 or tier 3 city in India, the problems that you need to face are multi fold. The norm over here is to go for a job at an MNC or settle in your family business. The moment you choose a different field and decide to start something on your own, people around you will start questioning your chance of success. But, I believe the challenges with start-ups and the opportunity it provides is what brings the true entrepreneurial spirit in you. Thanks to my family and close friends I was able to pull this through my tough times during the initial few months. I wish to see more entrepreneurs from tier 2 & tier 3 cities in India.
What gets you excited about this company?
The potential for growth and a sense of achievement is the biggest motivation for me. As mentioned before, we have also expanded to Chatbot development & marketing services and have implemented it to four of our clients. We have seen a good response for it. The Chatbot Marketing is something we would like to bet on during upcoming days and is definitely an exciting service to offer. Thus, being in a startup help us venture into new interesting services and take up more contrived challenges.
Tell us how a day in your life looks like? Your schedule for a day right from the time you get up till you hit the bed at night.
My day starts at 7 AM. I hit the gym almost everyday or every alternate day. I believe being fit keeps you motivated and helps you concentrate better on your goals. I would reach office at 10:30 am. Mornings are usually filled with meetings, reviews and planning. Lunch would be around 2:30 or 3 pm. Office ends at around 7 pm or 8 pm depending on the day's work. Not to miss that there are times where I work till midnight or till 3 am. I prefer keeping my weekends a bit relaxed. Saturday is a half day where we try to finish any pending work from the past week. Sundays are mostly spent with family and movies. Sometimes a bike/car road trip to keep myself relaxed.
Tell us about your team and how did you meet each other?
Hiring our team was an interesting part of the journey. Initially it was just two of us in our Bangalore office. And when we decided to set up our office in Namakkal I approached local colleges and institutes to look for potential candidates, but no luck as most placement cells were too lethargic and the candidate quality was not satisfactory. After trying it for few days, I decided to run a Facebook ad campaign for a week regarding job opening. It had a huge response and I got close to 30 applications from the campaign in just one week. My first two hires at Namakkal office was from those 30. Then word started spreading and now we have a good network and talent pool to choose from.  Now we are a team of 14, and this is just the beginning.
Want to get in touch with Kirubakar, contact him on Linkedin.
---
Know a great startup story or want to share your own? Write to us at contact.bangaloreinsider@gmail.com and we will get back to you. For more updates follow Bangalore Insider on Facebook.
Author