Sponsored Ads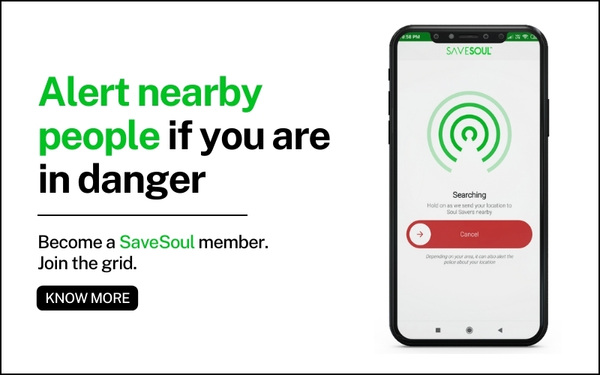 Explorer travel is a startup founded by Payal in 2018.
I have been in the travel industry in India for a little close to 14 years now and I have always wanted to use my experience and learnings from the various brands I have worked with to create a brand that the world will recognize, says Payal.
We got an opportunity to talk with Payal, and see what she has to say. I am sure her interview with us will inspire you.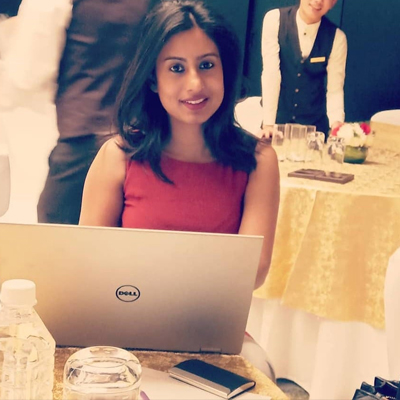 Give a brief info about your startup?
Payal: Explorer Travel India has been a project of passion and the company was set up in June 2018. We have now grown to a small team of travel enthusiasts with a vision to help international travel brands succeed in the Indian market. We do what we do because we believe travel is among the top industries with immense potential for growth in the coming decade. We are in a position to help international brands understand the vast geography that is India and the socio-cultural factors and influences that make this market so different from other countries.
We help global travel brands partner with the travel buying community in India through business representation and consulting services. We also tailor make individual holidays and group experiences. Visit us on www.explorertravel.in for more information.
What made you start your startup and what problem does it solve?
Payal: I have been in the travel industry in India for a little close to 14 years now and I have always wanted to use my experience and learnings from the various brands I have worked with to create a brand that the world will recognize. The travel planning and tour operator space has a lot of very established players who have been around for years but where I saw an opportunity was in the space of travel marketing and brand representation. Thus Explorer Travel India was born.
A large part of the Explorer Travel India offering is product representation of global travel products and services to the Indian market. Over the past couple of years more and more travel products like hotels, experiences, attractions, destination management companies and travel portals are recognizing the immense potential of India as a supplier of outbound tourism. All these brands do not have the ability to set up a presence in international markets and that's where we come in.
We partner with these products and offer them a presence in this market which coupled with our connects with the travel buying community (business to business) and our understanding of the market trends is a great solution.
Tell us about yourself, your previous jobs/ventures? What were you doing before this startup?
Payal: I am a very versatile person by nature and I am very ambitious as a professional. I was always interested in the travel & tourism business and I was lucky to begin my career back in 2005 which the Taj Hotels Resorts and Palaces in their Sales & Marketing team which is one of the best training grounds for any new professional in the industry.
I then spent five years with the Taj, followed by stints with the Marriott Global Sales Organization, AirAsia India, Hertz and a brief consulting stint with KPMG and the UK Trade and Investment Office. My experience has largely been providing consulting and solutions in the commercial strategy aspect of business development – pricing, sales channels, marketing, manpower, brand & product management, ancillary revenue and even airline cargo. After working for some of the best brands in the business from 2005-2018, Explorer Travel India was formed.
Where is your startup based out of? Why do you think that is the best place for you?
Payal: We are based in Bangalore and we feel we couldn't have picked a better location. Many brands that are looking to be more visible to Indian customers have focussed their efforts on the North (Delhi) and West (Mumbai) regions of India and there is a much larger travel agent community there. But more and more, the truly cosmopolitan nature of the South Indian traveller is coming to light.
The South Indian traveller is digitally savvy, more focussed on individual experiences than references and Suth India itself has more international airports than the rest of the country – making outbound travel a real possibility. We help brands recognize the importance of this market and while we offer a PAN India representation, our presence in the South helps them tap a largely ignored market till date.
As a startup founder, what are you paranoid about? What keeps you awake at night?
Payal: As a founder, many things keep me up at night but the top three are how do we move from a startup to a business to a successful company/enterprise, how do we constantly stay relevant with the right mix of manpower and technology and how do I keep the team motivated and operating at their best every day.
Who are your competitions and how are you better than them?
Payal: Competing representation companies have been around for a while now and I wouldn't dare say we are better. We are lucky to have entered a market that they have nurtured as they have been the forerunners in enabling brands to enter India. Our presence in Bangalore with a focus on South India helps us give a lot of clients the unique opportunity to tap into this market and we can also offer existing representation companies in North and West India the opportunity to partner and showcase their clients to the South.
Also, as we offer customized travel experiences and consulting services for small travel businesses, we truly live and breathe travel every day.
How hard is it to have a work-life balance as a startup founder and how do you manage it?
Payal: I love what I do and that's why it's not work, it's my passion come to life. I, however, make sure I make time for a regular fitness regime, spend time with my family and friends as they keep me focussed and make time to check out regular experiences and happenings in my city to network with like-minded entrepreneurs and individuals. You can't know too many people.
Have you raised funding? If yes, then we would like to know the details. If no then please tell us if you are looking to raise.
Payal: Our first year has been completely self-funded and bootstrapped because we wanted to first understand who we really are as a brand and what we stand for before we took our offering to investors. In year two, 2019-20, we will look for investors to provide us with enough working capital to take the business to the next stage of growth.
What's the biggest misconception people have about you? Why do they have that? What's the reality?
Payal: I think the misconception is a very negative word and I hope people do not have misconceptions of me. I interact with different people under different scenarios on a daily basis and I am sure each interaction results in a different perception of me. If anyone does have a misconception, I would love to have a conversation, understand and clarify it right away.
What gets you excited about this company?
Payal: The people I meet with on a daily basis, the conversations I have, the team I work with and our opportunity for growth. We are at a very exciting time when travel is set to be one of the top industries for growth from India and it is growing at an exponential rate online and offline. A lot of eyes are now on the India market and we get to bring in some of the best products into India, for Indian consumers to experience. It's a great time to be in business.
Tell us how a day in your life looks like? Your schedule for a day right from the time you get up till you hit the bed at night.
Payal: I work six days a week and take Saturday off to rejuvenate and clear my mind for the week ahead. I am at work by 9:30 and generally am at work till about 7:00 pm. I make sure I take a break for my daily workout and finish the day with calls (if any). Otherwise, I make time to meet a friend or two before lights out. I maintain a daily note of the top three things a day that I am grateful for and ensure I write this out before I close my eyes. This has been an amazing practice as it keeps my eyes open the next day for something wonderful that I can be thankful for – and its always there.
Tell us about your team and how did you meet each other?
Payal: My team is a young and dynamic bunch of travel enthusiasts who are smart, enterprising, driven and really love what they do. I am so lucky to work with them every day. I met them through the rounds of interviews we had for the positions we were hiring for and I am so glad we found them.
Know a great startup story or want to share your own? Write to us at contact.bangaloreinsider@gmail.com and we will get back to you. For more updates follow Bangalore Insider on Facebook.
Author