Experts networks is a Delhi based startup founded by Madhuri Mathur.
We help companies find the right experts for consultations. Organizations use experts networks to acquire high-level knowledge about specific topics, generally while conducting market research, says Madhuri. 
We at Bangalore Insider got an opportunity to connect with her. Read her full-interview, I am sure it will inspire you.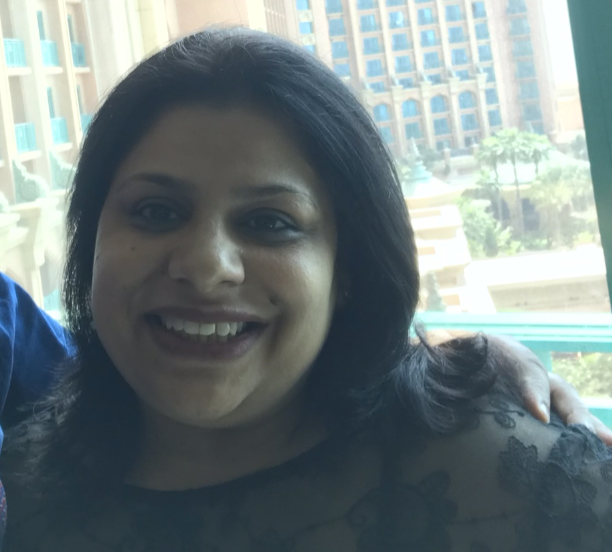 Give a brief info about your startup?
Experts networks is a platform for professional learning. We help companies find the right experts for consultations. Organizations use experts networks to acquire high-level knowledge about specific topics, generally while conducting market research. The objective of interactions with advise seekers is to learn from industry professionals and is restricted to knowledge development. We aim to bring human intelligence at your fingertips.
What made you start your startup and what problem does it solve?
At Experts Networks we are democratizing the access to expert knowledge. We realised that traditional expert networks were expensive and free tools such as Google & LinkedIn could not completely provide customized insights needed. We therefore created this platform
Our platform is  an automated, open knowledge community that allows for private, paid 1-on-1 consultations. Our Knowledge share page allows users to post their queries and seek Expert's assistance without any additional charge.
Tell us about yourself, your previous jobs/ventures? What were you doing before this startup?
I graduated in Science major and then pursued a Management degree from ITM group of institutions. I also did an advance management course from INSEAD Singapore.
Prior to Experts Networks, I have worked in mid-management roles at Heidrick & Struggles, Corporate Executive Board and Logistics Executive.
Where is your startup based out of? Why do you think that is the best place for you?
We are based out of Delhi NCR. Here is where most of big corporates are headquartered of have regional offices. Proximity to Gurgaon, Noida makes it a perfect place for our offices.
As a startup founder, what are you paranoid about? What keeps you awake at night?
World is fast evolving and technology advancement is a game changer. We need to one constantly better our platform with use of latest technology and second to identify various challenges industry will face in coming years and identify the right experts who will help solve those challenges well ahead of time.
Who are your competitions and how are you better than them?
We compete with the big 4's – Alphasight, Guidepoint, Gerson Lehrman Group, Thirdbridge.
Our key differentiator is that we give more control to our users. Client can see expert listed on our platform and request to be connected to any of them. They can also post a query for free and any expert has a choice to either answer it for free or share that they can answer it for a certain fee.
How hard is it to have a work life balance as a startup founder and how do you manage it?
Well when you run a startup it is hard to differentiate between work and personal life. Working makes me happy and my family has made peace with this. So even if I am working on my laptop but sitting in a room with them its considered spending time with family.  Honestly work life balance is easy because of support of my spouse and kid.
Have you raised funding? If yes, then we would like to know the details. If no then please tell us if you are looking to raise.
Right now we have raised an undisclosed amount in seed funding from friends & family. We will be looking to raise funding for expanding our team.
What's the biggest misconception people have about you? Why do they have that? What's the reality?
People feel I am a very serious person but in reality when  I am with the right set of friends I am a total party gal J
What gets you excited about this company?
There is so much knowledge each and every one of us has. Experts Networks allows this knowledge to be shared and people to get rewarded for sharing it. We help both the user and the expert.
Tell us how a day in your life looks like? Your schedule for a day right from the time you get up till you hit the bed at night.
I get up around 5:45 am and then till 8:30am help with sending my kid off to school, exercise and sharing 10 minutes of hot cup of tea with my spouse in peace (the best time of day for me)
Then back seat of my car becomes my work desk and I head off for meetings. I start with checking my emails, approving experts empanelment's, managing the consultations scheduled, Invoices to be raised etc.  I try and cover my meetings in first half. In second half I work with IT team on digital marketing strategy, hits on website etc. With my ops team on empanelment requests we received, consultation schedules etc. This goes up to 8:00 PM. Then quickly I check my kids homework, help him with his school assignments. Last I check next day's meeting schedule and then go to bed by 10-11 pm.
Tell us about your team and how did you meet each other?
We are right now a small team – its me, IT team, Ops team and one person managing finance. IT team manages SEO, Digital Marketing and daily problems with platform. Ops team handle expert empanelment requests, consultation schedules and client meetings calendar.