Sponsored Ads

Excess2sell is a startup founded by Rajan Sharma in 2016.
Today excess2sell is India's biggest online marketplace for ageing assets with a reach of over 200,000 B2B businesses. The company has a registered seller-buyer base of over 24,000 players and roughly transacts 10,000 deals across 11 verticals and in more than 340 product categories, says Rajan. 
We at Bangalore Insider had an opportunity to have an interview with the founder of Excess2sell. Here are the excerpts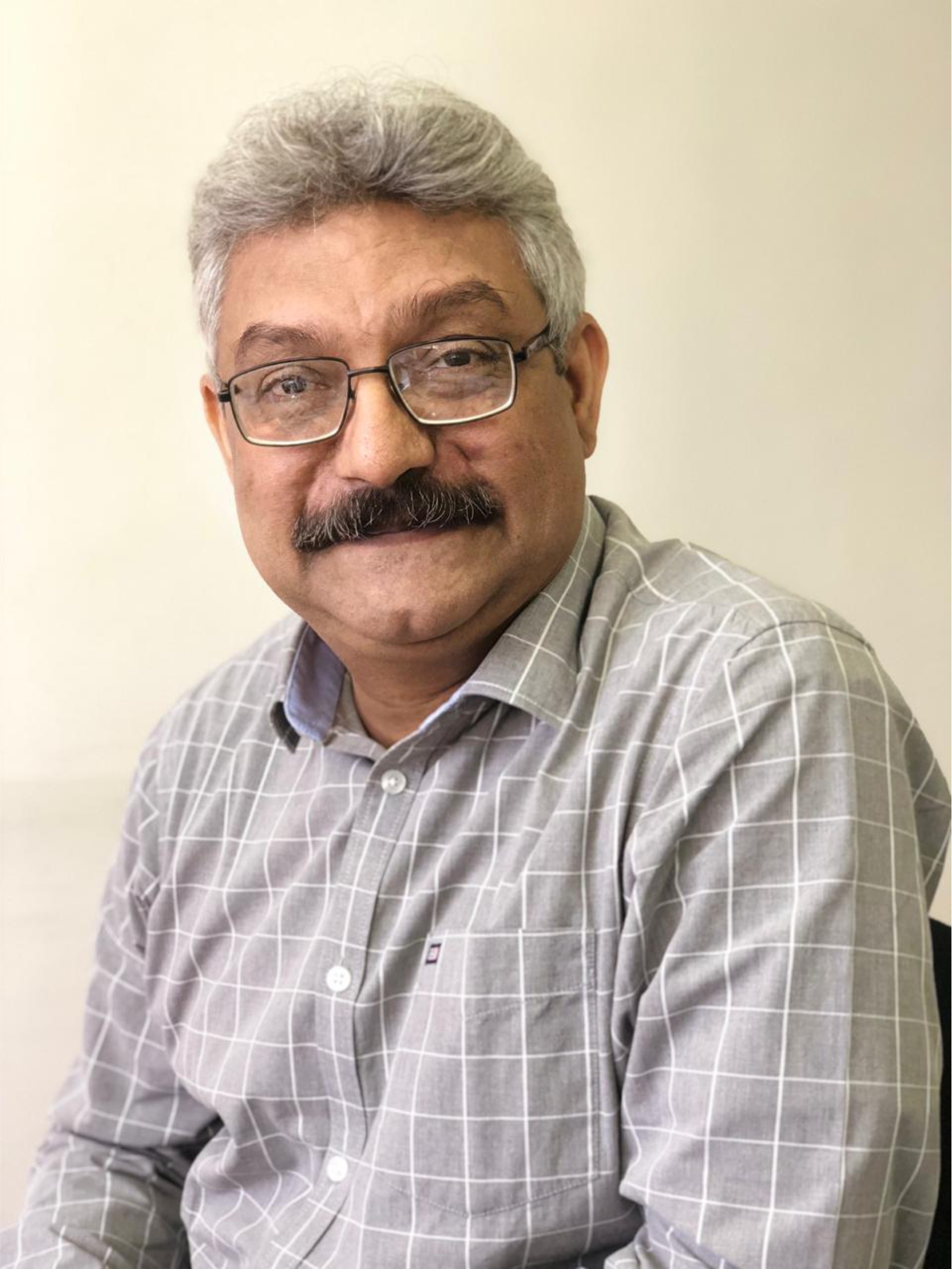 Give a brief info about your start-up?
Excess2sell was founded in 2016 as solutions based online platform for helping liquidate unsold inventories of the large B2B sector in the country. Today excess2sell is India's biggest online marketplace for ageing assets with a reach of over 200,000 B2B businesses. The company has a registered seller-buyer base of over 24,000 players and roughly transacts 10,000 deals across 11 verticals and in more than 340 product categories. With a clear focus on Excess Inventory Marketplace, excess2sell is poised to become a critical enabler contributing to the India Growth story.
What made you start your start-up and what problem does it solve?
The idea of Excess2Sell was conceived sometime at end of 2015. The idea was to find ways and means to take action on inventory that remained unsold. Prior to founding the company, in my last professional stint, we faced a force majeure situation with the product inventory at the distribution points which affected an entire location. The ageing inventory of stockists led to blocked capital and a slow turnaround time for sales. This was a problem that almost all stockists and wholesalers in the country faced and it presented an opportunity for developing a solution to remedy this issue. Excess2sell began exploring ways and means to overcome this situation across channels and was conceived as a solution to overcome this problem faced by the large Indian B2B player base. So we launched excess2sell three years ago with the aim to provide solutions to vendors, distributors, and wholesalers for managing their ageing inventories; and in helping them unblock the paid capital of the supply chain.
Tell us about yourself, your previous jobs/ventures? What were you doing before this startup?
Prior to founding excess2sell, I was associated with companies including Priya Ltd. / PEAC SINGAPORE where I worked closely with Intel, LG, WDD when the PC market was in a very nascent stage. I have spent a major part of my professional tenure with D-LINK and GIGABYTE (erstwhile JV with Smartlink Holdings). Here I was responsible for the business unit that was into the manufacturing and marketing of desktop motherboards under the brand – GIGABYTE and then later, under the captive brand – DIGILITE. This exposure helped me gain extensive operational and commercial insights while working with major foreign MNCs like – PEGATRON and FOXCONN other than working for local OEMs like – HCL, WIPRO, ACER and ZENITH, among others.
Where is your start-up based out of? Why do you think that is the best place for you?
We are headquartered in Mahape, Navi Mumbai. One of the major reasons for us to set up our base here is that it's suitable for commercial business, especially for B2B since Mumbai is the financial HQ of India. The other reason being that in Navi Mumbai we are able to attract talent which is little immune to the clichéd startup culture and we are happy to be here.
As a startup founder, what are you paranoid about? What keeps you awake at night?
Fortunately, all three of us, Anant Chaturvedi, Director; Navinder Chauhan, Director and I have seen quite a few businesses up and down cycles in our tenures which has given us a fair amount of experience in handling any untoward or downward situation. Also, the basis of our work ethos is hard work, ethics, honesty and transparency in our dealings which safeguards us against any unanticipated situations. Nevertheless, we term it as being paranoid but, thoughts of being relatively slow, or not being able to grow as fast as we would've expected, team members enjoying working with us, keeping everyone on track for a growing career roadmap are the kind of concerns which keep us on our toes.
Who are your competitions and how are you better than them?
At present, excess2sell has no competitor. At least there is no other company in this niche segment that does exactly what we do. Excess2sell has distinguished itself by creating the only tech enabled enterprise that connects the b2b overstock market across India. We have the largest network of dealers and distributors or on our online platform, we refer to them as buyers and sellers. At the time when excess2sell was formed, the segment was very fragmented and was largely catered to by the unorganised segment. Through the unorganized approach, the reach remained limited as deals occurred one-on-one with the sellers or buyers. As of today, specific to 'excess inventory liquidation', there is no other universal platform like excess2Sell.com in the country. The platform help brands, manufacturers, vendors, distributors, wholesalers and dealers in liquidating their aging or excess or unsold inventory through our online e-commerce portal – www.excess2sell.com. Today, excess2sell.com is a one stop platform for vendors, manufacturers, dealers, wholesalers and distributors for offering their unsold – overstock, excess, ageing inventory to buyers across various verticals. One of the biggest advantages which excess2Sell.com offers to both sellers and buyers is that they can transact Confidentially, Anonymously and Neutrally.
How hard is it to have a work-life balance as a start-up founder and how do you manage it?
Frankly, when you are a start-up, work becomes life and life become work! My former boss had advised me never to let go of the discipline and that helps a lot in maintaining the balance. Family is the biggest stress reliever and I am grateful to have parents and wife who have always supported me, who till date advise, guide and help whenever needed. My wife is my best friend and I can say it's her startup more than mine.
Have you raised funding? If yes, then we would like to know the details. If no then please tell us if you are looking to raise.
We are fortunate to have received support from angel investors as well as family and friends who helped us raise about Rs.2 crores till date. Our sales revenues have scaled up to an all-time high of Rs.100 crores plus as of today. Now for our next growth phase, we are looking to raise around US$1million – US$2million.
What's the biggest misconception people have about you? Why do they have that? What's the reality?
The biggest misconception is about excess2sell being another B2B online marketplace offering discount sales to buyers. Whereas the fact is that we have never discounted on our sellers' offer in our Rs.100 crores liquidation deals that have so far been transacted. The misconception may be due to the perception that all online marketplaces begin with discounting models of business to capture the largest market share. Fortunately, we don't follow the model nor is there a need to.
What gets you excited about this company?
Giving a proven, universal solution to the problem of overstock, excess inventory, ageing stocks which affect all of B2B businesses across verticals is a major driver to keep going. To do this through an automated platform with complete Confidentiality, Anonymity & Neutrality for buyers and sellers is the icing on the cake!
Tell us how a day in your life looks like? Your schedule for a day right from the time you get up till you hit the bed at night.
A normal day begins at 6:00 am with the routine, small workout, chit-chat with wife over a herbal concocted beverage, news updates, seeing off kids to school, wishing parents and then reaching office around 9:00 am.
Catching with platform MIS reports, brainstorming with co-founders, team updates, investors call and updates, urgent pending issues from the previous day, few buyer/seller calls and updates from the field team take up almost half the day.
Supply chain side escalations, meetings with investors, vendors, partners and sundry issues take up the rest of the working day. Then, having a chat with the co-founders and the tech head, informal brainstorming takes us to the closure of the day which is about 7:30 pm.
Reaching home in time for dinner, getting updated about what our 'brats' have been up to and keeping updates from a couple of overseas contacts with whom we do some strategizing sessions sometimes on the hows and whys of liquidation industry takes some.  Sometimes an impromptu con-call with team happens late night if any vendors have decided to offer excess inventory for liquidation.
Finally, around 11:30 pm is when I hit the bed and get aboard the dream wagon J
Tell us about your team and how did you meet each other?
Anant and I had been working together since 2003. We were together at D-LINK (INDIA) and it's subsidiary GIGABYTE TECHNOLOGY till 2011 post which we were part of the Smartlink Networks, where Navinder also joined. Mr Amit Kundra who is heading our tech division had been supporting us from outside in reviewing the progress we were making, his experience in hyperlocal vertical at a Sequoi backed start-up helped. Eventually, he came on board formally in 2018 and has helped us with designing and developing our mobile app. Our cumulative cross-functional experience in Product Management, Business Management, Brand building and Marketing is the key to excess2sell being a successful platform for B2B buyers & Sellers.
Know a great startup story or want to share your own? Write to us at contact.bangaloreinsider@gmail.com and we will get back to you. For more updates follow Bangalore Insider on Facebook.
Author
Sponsored Ads