Sponsored Ads

EVEVOWS is a Tirupati based startup founded by Nithin Krishna. Nithin is a final year engineering student but with his studies, he is also looking up to expand his startup in the major cities.
"I begin my day collecting thoughts about what to be done. I juggle between studies and startup. Mostly in the evenings, I will have my meetings with vendors and other clients", says Nithin.
We got an opportunity to talk with Nithin, the founders of Wvevows. Let's look at his journey of being an entrepreneur. Though he is a student, working hard with his startup to achieve success in life and I am sure his story will inspire you.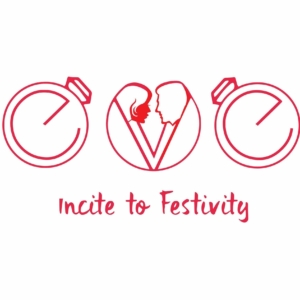 Give a brief info about your startup?
EVEVOWS focuses on bringing all the needs to make a spectacular event under a single roof. We house services like Venue booking, Catering, Decoration, Photography, Wedding clothing, Makeup artists. EVEVOWS serves people with every finite detail required for an event at the fingertips through its web, Android & Ios platforms app.
We provide people with the best list of Venues, Caterers, Decoration People, Photographers, Bridal Makeup services. Customers can glide through numerous services enlisted and enclosed with all necessary details, one can book a venue and other vendors of their choice. We also provide standard packages which come with a set of venue and other services, you can select a package which suits best and with a click you are all set for your event.
EVEVOWS entourages you along your voyage through memorable chapters of your life and makes the most beautiful memoirs of life.
EVEVOWS creates a communication channel between customers and vendors, this unlocks paths for vendors to see user ratings, hear customer thoughts, read reviews about their service and this provides scope for vendors to abreast themselves in a competitive market by customizing arenas with the thoughts of a customer. EVEVOWS provides marketing and acts as a perfect platform for online marketing of your business by bringing your services to the fingertips of a customer. EVEVOWS with a surging customer community, transparent and fair fare plans makes it the best companion in a business journey.
What made you start your startup and what problem does it solve?
When we think of an event we got to think of venue booking, then go and find a decorator, photographer, caterers and other services. We know a few people in respective domains. All these vendors we knew should have dates on the day we need. This approach to an event makes our task tedious, and time taking.
On seeing one such tedious approach to handle an event made me think designing an easy and elegant way to handle an event, this leads to an idea of the startup. Our startup aims directly to provide people a hassle-free environment to plan and perform an event.
Tell us about yourself, your previous jobs/ventures? What were you doing before this startup?
I am a student, currently pursuing my final year of engineering degree in the discipline of Mechanical Engineering.
Where is your startup based out of? Why do you think that is the best place for you?
Our startup started in Tirupati city of Andhra Pradesh. We think and are trying to expand our business to entire southern India where there is a vast scope for service like EVEVOWS.
As a startup founder, what are you paranoid about? What keeps you awake at night?
The thought of losing a good reputation at any stage of the startup makes me paranoid. The dream of seeing a happy customer at the end of an event, gaining a name and fame for the company is the thing that keeps me awake at night.
Who are your competitions and how are you better than them?
Book Eventzz is the notable competitor we have. But this company has no better hand in southern India. We offer customizable packages for customers at the best price available in the market.
How hard is it to have a work-life balance as a startup founder and how do you manage it?
Till this date, I found it interesting to balance life as a student and a passionate entrepreneur. I spend a day at college handling my academics, during nights and holidays I spend shaping startup ideas and plans with my friends.
Have you raised funding? If yes, then we would like to know the details. If no, then please tell us if you are looking to raise.
No, we operated till now in a small-scale region to gain experience. We made most of our experience and we are thinking to expand now. So, we got to look for funding now
What's the biggest misconception people have about you? Why do they have that? What's the reality?
The misconception that people have about our company is, they think us as event managers. But we are the people trying to bring different event managers under a single platform so that it will open dimensions for customers to select the best and for a collective flow of creativity as event creators with similar tastes were brought together.
As a team, the misconception that people have about us is that we were not structured as other corporate companies. The reality is we believe that creativity will not follow a structured approach it will burst out random. We are a new-age company not like old -school ones.
What gets you excited about this company?
This company has potential to make Customer happy by implementing our creative ideas. A perfect blend of creativity and satisfaction excites me every second.
Tell us how a day in your life looks like? Your schedule for a day right from the time you get up till you hit the bed at night.
I begin my day collecting thoughts about what to be done. I juggle between studies and startup. Mostly in the evenings, I will have my meetings with vendors and other clients. When the day gets dark I will have my discussion about workflow improvements and business strategies to be followed by my team.
Tell us about your team and how did you meet each other?
We are batch mates of the engineering college, sharing a room together for a living. The random nights of discussions about future shaped the thoughts of this startup. The similar ideas and ideologies brought us together to give a form to this startup.
Know a great startup story or want to share your own? Write to us at contact.bangaloreinsider@gmail.com and we will get back to you. For more updates follow Bangalore Insider on Facebook.
Author
Sponsored Ads