Elixir Shop is a Delhi based startup founded by Seema and Nitika. This is a duo of mother and daughter which is making the best team. Elixir Shop is a natural and Ayurvedic beauty brand.
Our unique range of products feature essential oil based serums that work effectively on common problems faced by most of us today, such as acne, dull skin, pigmentation, hair fall, dry hair, dark circles, and more.
We got an opportunity to talk with Seema and Nitika, both shared the insight. Read their story to know more about their journey as an entrepreneur.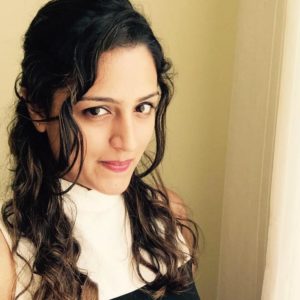 Give a brief info about your startup?
Elixir Shop is an all-natural and Ayurvedic brand that makes beauty and hair care products without any compromise. We hand make each of our products to ensure quality. Our unique range of products feature essential oil based serums that work effectively on common problems faced by most of us today, such as acne, dull skin, pigmentation, hair fall, dry hair, dark circles, and more. So everyone can find the exact serum they need as opposed to getting an all-in-one solution that is generic for all problems as opposed to focused on one.
All our products are made using natural ingredients only, do not contain alcohol, SLS, parabens, chemicals, and are vegan.
Elixir Shop is run by a mother-daughter team with the product expertise of Dr. Seema Anand, who is a doctor of alternate medicine, and the marketing and branding skills of Nitika Anand.
What made you start your startup and what problem does it solve?
Seema: I have always had a very sensitive skin that would react to any product that was chemical in nature. This became a problem because even creams today have preservatives that would cause a break out on my face. Being a doctor of alternate medicine, I decided to blend my own products using essential oils as they are not only very effective but gentle on the skin when mixed the right way. I made blends for hair fall, acne, anti-ageing, pigmentation and more, and over time, people started noticing the results on their own. They got curious and asked me to blend for them as well! This is how Elixir Shop came into existence.
Tell us about yourself, your previous jobs/ventures? What were you doing before this startup?
Seema: I have been an entrepreneur my entire life. I have run successful businesses in various fields such as clothing, lingerie, even a studio where we shot and edited various video ads for major brands, the government, and independent companies. After this I started my own company called Look Beyond where I taught various alternate modalities such as crystal therapy, meditation, chakra balancing, to name a few. I have been teaching and healing for over a decade now and still continue to do so.
Nitika: I graduated with a degree in Psychology from Brandeis University, outside of Boston, USA, and have been working in PR and marketing ever since. I have worked with various B2B and B2C companies (mostly startups) as a part of their marketing team learning strategy and brand building among many other things that today help me run and build Elixir Shop. Then finally in 2015, I joined my mother in helping her create this brand and sell the wonderful products that were so different and would help a lot of people.
Where is your startup based out of? Why do you think that is the best place for you?
Nitika: Our backend office is based in Okhla, New Delhi. Since we live in Delhi we decided to keep the office here too as each of our products is handmade and requires personal attention during the blending and bottling process.
As a startup founder, what are you paranoid about? What keeps you awake at night?
Nitika: I guess it's the fear that every entrepreneur has, the fear of failure. I am very confident in my products and their efficacy, so thankfully that is never a fear for me. But yes, I do fear that my strategies may not get the result I was hoping for and that I might make a bad decision. But over time I have realized that I just need to trust my gut instinct and so far that has been paying off!
Who are your competitions and how are you better than them?
Nitika: In the natural Indian beauty care segment my biggest competitors are Kama Ayurveda and Forest Essentials. I don't think it is about being better than them, it is about being different, while being effective. We personally hand-make each product so that there is no chance of contamination or error, and sell each bottle with equal love and pride. We also put in a lot of effort to ensure a very high level of customer service, which hold more value than anything else for a customer.
Seema: Each new product of ours is developed with same level of passion, dedication and love that went into the first product. The research starts from the point the product is theorized and we go through a lot of trial and error to ensure that each ingredient that we have added holds value in the product and that too in the right proportion. Even the carrier oil we choose to blend our serums with is chosen for its innate healing properties for the specific problem instead of just diluting the product for personal gain.
How hard is it to have a work-life balance as a startup founder and how do you manage it?
Nitika: To be honest, it is pretty hard. When you work for yourself, there is really no fixed 'off' time. I have found myself answering customer queries at 1 am and on Sundays, and even strategizing in the middle of the night because I got an idea! On the flipside, there are days where you realize the workload is really not so bad so you can go out for lunch with a friend! There are certain times in a day that you should try and keep for yourself unless there is a real problem. Do something that makes you happy at that time, read, watch TV, talk to your family/friends, go out, etc. Thanks to smart phones you can actually have a life and work at your business (if required) even at your 'off' time.
When you are trying to grow a business, it is tough to prioritize your personal life, but eventually when the business develops its own rhythm, things will become easier.
Have you raised funding? If yes, then we would like to know the details. If no then please tell us if you are looking to raise.
Nitika: No, we have not yet raised any funding but are looking to do so in the future.
What's the biggest misconception people have about you? Why do they have that? What's the reality?
Nitika: I don't think there is any misconception per se about me or my business. It has taken us some effort to spread awareness about the goodness of essential oils but it seems that essential oils are trending now, with multiple players in the market talking about them, so this has greatly helped us in explaining our products better.
What gets you excited about this company?
Nitika: Simply two points : 1. Every sale that comes on our website 2. Every time a customer tells us how our products changed their life. Nothing beats the feeling I get from these two things.
Tell us how a day in your life looks like? Your schedule for a day right from the time you get up till you hit the bed at night.
Nitika: Generally, meetings dictate my day, but on the days where I don't have morning meetings I start by making myself a cup of tea or coffee and some breakfast, and sit down with my laptop to check emails and plan my day. I write a small note with a to-do list that I have to complete that day itself to keep my priorities focused. Then I get ready and leave for office where I work with my designer on the social media creatives, plan any/all marketing activities, check on my running ads, and general office execution. After getting back home, it's a little flexible depending on if I have more urgent work to do or not. So I will either explore the internet for inspiration, catch up with friends/family, read, or just play with my dogs.
Tell us about your team and how did you meet each other?
Nitika: Well, the most important part of Elixir Shop is my mother, Dr. Seema. And I don't need to explain more than that. Aside from her, we have built a small but great back-end team that helps us every day with packaging and shipping our products, keeping our finances in check, and overall helping with smooth operations. We are slowly growing our team to include a design team, sales team, and marketing team.
Know a great startup story or want to share your own? Write to us at contact.bangaloreinsider@gmail.com and we will get back to you. For more updates follow Bangalore Insider on Facebook.