Sponsored Ads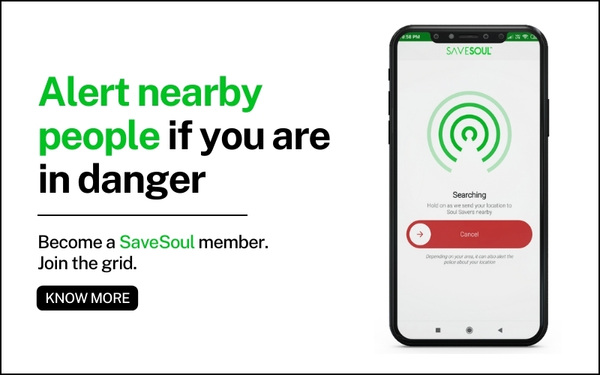 Do you want to buy a home? 
The question is multi-contextual and the answer depends on the person who's been addressed this question. Is the person said to possess a predictable, consistent source of income from a legal activity, backed by official documents? How old is the person? By now, you get the drift. Owning a personal real estate property that can double up as not just a home, but a sense of family, does the person in question, a world of good. Stability and security lies at the root of all human psychology and a home presents one of the most, if not the most definite asset that's stable and secure.
While the consumer or investor demand for well-built homes available at the right budget will not wane much in the coming future (unless someone comes up with a concept like home-as-a-service and somehow makes this idea scalable – we're imagining things like self-transforming homes and newer, more sustainable building materials), the manner in which these homes are built or sold will obviously do. Today, at Bangalore Insider we spoke to Ravikant, the founder of Elegance Enterprises who told us about the pain points he's trying to solve for prospective home buyers. Below are the excerpts from the conversation.
Please tell us a little bit about Elegance Enterprises. How did it all start?
I saw an immense potential in the real estate sector after attending a channel partner meet organized by one of the reputed real estate developers of India. Given that it is the dream of every Indian to buy a house, I realized that the demand for real estate will always be sustainable. I reckoned that the sector was largely unorganized and lacked transparency. Buyers were misled and very often there was a gap between what was promised and what was delivered. Spurred by the vision of delivering value to customers by providing objective recommendations backed by comprehensive research, I co-founded Elegance Enterprises. Since the value of individual transactions is considerably large in the real estate sector, I felt it was imperative that organizations' gain the trust of the customer by providing unbiased suggestions and ensuring that they get the best deal possible within their budgets.
With no regulations in the Real Estate Industry and immense competition, this was never easy. There were times when we used to start our work at 5 am and stand at the toll plazas to distribute pamphlets to sell real estate projects and be there throughout the day.

The primary focus of the organization is customer satisfaction and our key objective is ensuring that there are no gaps between what is promised by the developer and what is actually delivered to the buyer.  We have adopted innovative ways to achieve this objective and this includes providing personalized solutions to clients which transcends beyond traditional real estate boundaries.


How was it initially when you started up? How did clients get to know about you?
Initially,the company started with an absolute shoestring budget, with no office, just a Laptop, Mobile Phone and a Bike filled with the desire to work hard and build long term relationships with clients.
When we started, we used to do a lot of paper inserts, marketing in newspapers, tele calling in our attempt to reach out to the client.
We used to be stationed at the developer's construction site, where we used to meet the customers to take them to the sites and show them the projects.
By doing this, people began to recognize and remember us.


What was the biggest challenge while starting up? How did you overcome it?
The entry barriers were high with a lot of resistance from fellow realtors and even developers. It took almost 6 months of hard work and dedication. However, there were times it was difficult to even run the expenses. Elegance cracked its first deal and earned its first income of INR 90,000 and then there was no looking back.
In Late 2013, our big break came when Elegance closed more than 30 transactions in one month for one Project by Prestige for which we were awarded as the "Best Channel Partner". All of this was achieved with just a 2 people team. With sheer determination and focus, our company grew and achieved new heights year on year and became one of the most sought-after brands in the Real Estate Consultancy Space.

For a first-time home buyer, what is the number one advice you would give to the person?
As a first-time home buyer, being aware of the market is extremely important. I would educate the buyer about the market.
Ask him/ her to go with a real estate developer who can provide him/ her with assurance in terms of quality, timely delivery and a long-term mature asset which can be easily sold according to the buyer's preference.
As a first-time buyer, make sure you're going with great quality, a good developer where you remain secure and protected and where there is a long-term return from the asset


Who are the competitors in this field? What differentiates Elegance Enterprises from the rest?

In the real-estate business, competition mainly comes from 2 main sectors, the organised and the unorganised sector. The organised sector has very few players in the market, whereas the unorganised sectors has immense competition.  
To differentiate ourselves, we at Elegance operate as a team. It's all about teamwork, the technology we use and how we are able to generate and harvest leads and make sure to take these leads to a point of closure.

Buying a home is one of the most important decisions in a person's life. As a company, how does it feel to have contributed to people's dreams of owning a house.
Here at Elegance, it is a delightful experience for us to be a part of such a big decision in a person's life. Buying a home is a different experience for a lot of people. For a few buying real estate may be for the purpose of an investment, while for others it is creating their home. For first time buyers who do not have much knowledge about the industry, it is a huge decision, so we at Elegance walk them through the entire process.
There is a lot of emotion, huge financial commitment involved. It puts an immense responsibility on our shoulders to make sure that it is a win-win situation for the buyers and they are happy with the decision that they make.

You were in the IT sector before Elegance Enterprises. How has that experience been beneficial when you started this venture?
I have a work experience spanning over 20 years. I came to Bangalore in the year 2000 from Uttar Pradesh to pursue my Masters in Business Management. Post my education, I started my career in IT Sales in multinational companies like Dell, Netweb Technologies (Super Micro), Tyrone and slowly developed and pioneered the art of systems and process in a corporate business environment. In 2012, I decided to start a Real Estate business and was shocked to see the sector being so unorganized. Being a newcomer in the industry, I worked hard, started from nothing and established new processes and systems into the Business and brought in the much-needed innovation and technology in the Real Estate space.
Setting up my own business was always my passion. After having ventured into the restaurant space in the beginning of my career, I was always fuelled with a burning desire to make a difference by setting up my own venture.
My experience in the IT sector has given me the advantage when it came to starting my own business, as it gave me knowledge about the corporate sector and helped me understand the steps I need to take to develop my business.

As a start-up founder, what are you paranoid about? What keeps you awake at night?

I tend to have high expectations for myself and what I must achieve. What keeps me up at night is the thought of not being able to fulfil my expectations or meet the goals that I have created for myself.  

How hard is it to have a work-life balance as a startup founder and how do you manage it?

Having a work-life balance is hard for a start-up, especially when it comes to real-estate. In this industry, your peak days are Friday, Saturday and Sunday and you have to spend a lot of time in the market on those days. At the same time, it is on those days that your family needs you. So, in order to create a work – life balance, I try to take time off during the weekdays in order to spend time with my family. 
Other than doing so, it is also very important for you to create a bond with the people you work with. Hence, creating a work family with the entire team of Elegance makes working these long hours easier.

Tell us how a day in your life looks like? Your schedule for a day right from the time you get up till you hit the bed at night.
A day in my life can be very eventful. My usual day starts at around 6am. I devote 15 to 20 minutes in the morning to meditate. After meditation, I have a cup of chai, after which I either go for a walk around my apartment complex or cycle for about 20 to 30 kms in order to fit in a certain amount of exercise into my day. After my morning exercise, I come back home to spend time with my family.
After this, I get ready and go to work. At work it is a whole different ball game. I try to go home every day at around 7:30 – 8pm. Once home, we eat an early dinner and have some much-needed family time. When my family goes to sleep, I like to pick up a book to read or listen to some soft music to soothe myself, ending the day on a nice and calm note.


Any advice you would like to give to someone who is thinking of starting up in the same sector.
There is a preconceived notion that the real-estate sector is fast and easy money. This is not the case. There is a lot of hard work which is involved in this sector. One of the biggest parameters is consistency. One must keep doing the same job, over and over again and hard work must become your regular lifestyle. And success will eventually follow.
Know a great startup story or want to share your own? Write to us at bhumikka@insidermediacorp.com and we will get back to you. For more updates follow Bangalore Insider on Facebook and Instagram.
Author