Sponsored Ads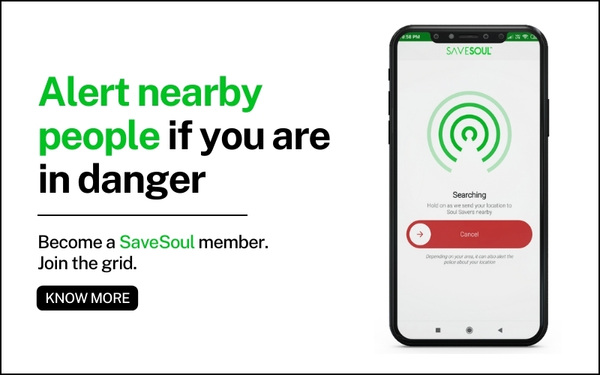 Edtech was and is still one of the biggest beneficiaries of the sudden, no-warning lockdown imposed in March 2020. But of course, the story hasn't been all roses and petals. Stark inequalities in terms of access to a stable internet connection and power; and lack of well-functioning devices have caused millions of Indian students to play catch-up with their well-off peers. On the other hand, venture capital-backed edtech companies have been snapping up smaller edtech companies left, right and centre. Beneath all the jazzy numbers and metrics being passed around in the media (and TV ads), we hope real learning outcomes also find their moment in the sun too. 
Today, at Bangalore Insider we spoke to Mr. Rohan Krishna, Co-founder and CEO of EdSanta; to understand the rationale behind his start-up and how education and career goals need to go hand in hand. Below are the excerpts from our interaction.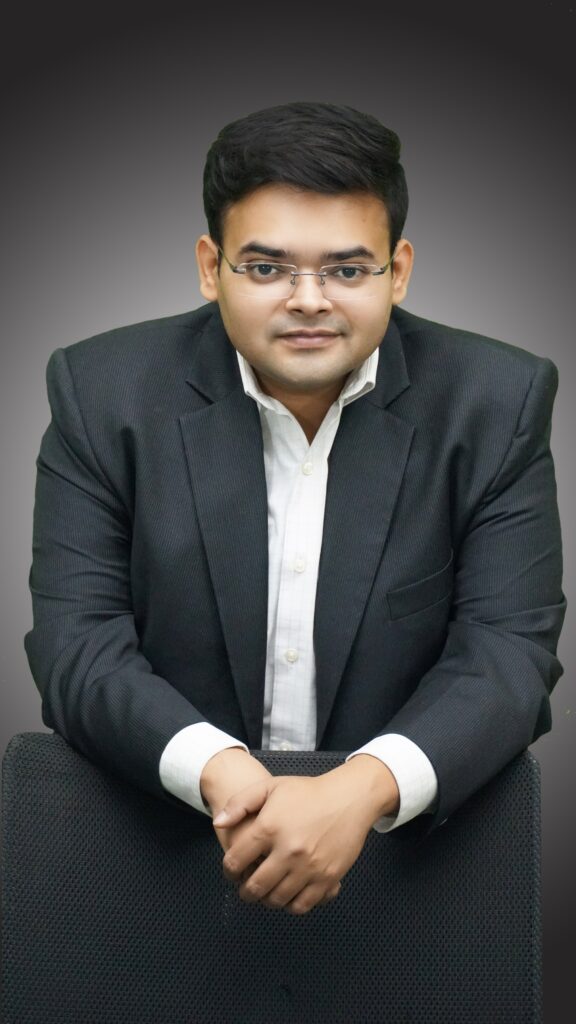 Rohan Krishna, Co-founder and CEO of EdSanta
Give a brief info about your startup?
We are an EdTech company focused on democratizing learning. We feel that the world will become a better place only when the tools of learning are available to anybody and everybody. Learning can't be just imbibed only through traditional reading, there are multiple modes that shall allow you to learn which includes Videos, podcasts and more. Today's technology allows you to learn while you go about your normal work life. All you need is a mobile phone and a headset, and of course the will to learn. We've launched a host of products like Get Me A Course, Get Me A Guru, Get Me Employed, AdSmart and now our flagship product Elite that caters to enterprises and colleges/universities. The intent is to make continuous learning a habit and not an unattainable dream for people like you and me.
What made you start your startup and what problem does it solve?
When we started this company, we had a vision to make learning and skilling easy and available. All of us, all the co-founders were from different backgrounds but with a common vision. We realized that while information was available in large volumes thanks to the internet, most people find it difficult to wade through the mess and find that kernel of gold. Our flagship product Elite was created to take care of two of the major problems prevalent in most learning and development endeavors.
1. MOOCS and online learning content are readily available today. However, the completion rates for these courses are less than 3%. Whilst we have elaborate courses for various careers, few of them are up to date.
2. Most companies find it difficult to define the skills required for a particular job role.
Elite is built to keep the learner engaged with curated content that is relevant and contextual. When the learners see that their learning feed is aligned to their current interests and goals they are hooked.
Tell us about yourself, your previous jobs/ventures? What were you doing before this startup?
I've been working in the EdTech Industry for many years now. I started my career from Scotland working for C J Lang & Sons and then AVP – Marketing & Strategy at VMEdu Inc. and Director of Marketing & Branding at the Institute of Product Leadership (Bangalore, India & USA). I have a couple of other successful start stints too before getting up with EdSanta.
Where is your startup based out of? Why do you think that is the best place for you?
Our company is based out of Bangalore. Bangalore is an old lady who is young at heart. During the pre-Covid era, you could walk into any of the coffee shops peppered around the city and find at least one group of youngsters huddled together and hashing out the next big idea. I like this vibe of the city. Top notch talent is easily available and somehow you feel as if anything is possible here.
As a startup founder, what are you paranoid about? What keeps you awake at night?
Our goal as a company is to keep up with user expectations. We have regular reviews of the user engagement patterns and a variation in the graph either up or down, keeps me up until we can figure out the reason for the change. Today's customer is an ever-changing breed and keeping up to and exceeding their expectations is what keeps me up at night.
Who are your competitors and how are you better than them?
While there are many EdTech providers out there, the central concept on which Elite has been built is novel. We don't find many other players providing curated personalized content that is aligned to job roles and career goals. In any case we are not focused on the competition. We believe that we should be competing with the user's expectations. Our goal is to anticipate our user's requirements.
How hard is it to have a work-life balance as a startup founder and how do you manage it?
That is one question, which has the very predictable answer, at least for an EdTech start up. The scale currently is heavily tipped towards work. However, it has now eased out a bit, but being a complete workaholic, there is always a spillover.
Have you raised funding? If yes, then we would like to know the details. If no then please tell us if you are looking to raise.
Yes, we raised a seed round from Germany. We now have 300+ enterprise customers. We are looking to raise funds in a Pre- Series A round.
What's the biggest misconception, people have about you? Why do they have that? What's the reality?
I don't think there are any misconceptions about me. I am a straightforward guy. What you see is what you get.
What gets you excited about this company?
The challenge of changing the mindset. The premise on which the company was built is getting validated every day. This excites me.
Tell us how a day in your life looks like? Your schedule for a day right from the time you get up till you hit the bed at night.
Let's just say that I hit the road running nowadays! My day starts at 4:30 am. First thing I do is go through the work updates, check the calendar and plan my day. I sometimes sleep over things-to give it a fresh thought, and it actually works.
Then, it's time for the best part of my day. I cycle for at least 20 Kms Every day. I let my mind go free during this 45 minutes. This when I do most of my ideating.
Then the day starts in full swing. My laptop and phone already start heating up by 7:30am as I get on to a host of early meetings. The entire day is tightly woven with team and client meetings. As a team we make it a point to sync up once a day. We keep in touch and get to know much we are achieving collectively.
Every day, I live the entrepreneurial ride. One call might bring a smile, while the other takes it away. All goes well when a customer loves our product and appreciates our effort 🙂 I am off to bed by 11:00, before spending 30 minutes on the daily dose of curated content that
Elite has assigned to my learning list. Not selling my product Elite here but that's now a habit!
Tell us about your team and how did you meet each other?
Dr.Khama Bhatia was the common thread. We met over coffee one day. As we were chatting, we realized that we all had a common interest and dream. We wanted to make learning more easy, accessible and fun. Mr Ammin Rajqotwala jumped on the bandwagon and was all set to make our ideas and dreams come true. We came from different backgrounds but each of us had a skill that could make this dream a reality. It was as if we were parts of a whole. Mr. Bhanu Prasad was someone I had enjoyed working with over the years. When I told him about this new idea and how we wanted to take it forward he became as enthusiastic as ourselves and joined the team wholeheartedly. Since then we've had many more key additions to the team. We've been really lucky in getting the right people on board at the right time.
Know a great startup story or want to share your own? Write to us at bhumikka@insidermediacorp.com and we will get back to you. For more updates follow Bangalore Insider on Facebook and Instagram.
Author