Sponsored Ads

Edbern Tribe Strategies is a Pune based company. Edbern Tribe Strategies is founded by Vishnu Dhas and Sulochana Dhas.
Edbern Tribe Strategies was founded to value add and chisel distinguishing edges to every brand's PR and Media, Consulting, Social Media Marketing, Digital Communication and Branding & Design needs. Transcending traditional barriers, the agency strives to enforce greater business impact through creative thought processes, says Vishnu.
We at Bangalore Insider had the opportunity to catch up with Vishnu, the founder of  Edbern Tribe and to know more about the startup, read his inspiring story.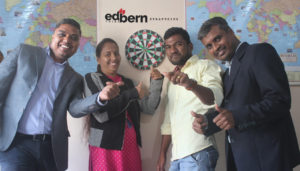 Give a brief info about your startup?
Inspired by the PR legend & PR God Father Edward Bernays – who changed the perception of communication objectives with his distinctive strategies – Edbern Tribe Strategies was founded to value add and chisel distinguishing edges to every brand's PR and Media, Consulting, Social Media Marketing, Digital Communication and Branding & Design needs. Transcending traditional barriers, the agency strives to enforce greater business impact through creative thought processes. It has been established with an ambition to bridge the gap between prevailing PR practices and constantly changing market dynamics; the agency has been structured to offer specialized services in cohesive communication needs.
What made you start your startup and what problem does it solve?
We are here to recognize inconspicuous yet important gaps in communication objectives. In our market recce, we found out that PR and communications needs of startups are way different than that of established brands. So, tailoring communication objectives and needs to suit offbeat business startups is slowly becoming our agency's forte. Most importantly we charge our clients only based on measured success which is agreed in the beginning of the campaign.
Tell us about yourself, your previous jobs/ventures? What were you doing before this startup?
I've been in the industry for close to two decades now. I joined a Public Relations company but in its finance department and was promoted to handle Media Relations & Client Servicing. From there on, I moved onto Publicis Group and consulted many fortune 500 companies in diverse sector for Integrated Communication campaigns. After a stint of over a decade at Publicis I joined the Messung Group to lead global & corporate affairs.
Where is your startup based out of? Why do you think that is the best place for you?
We are based out of Pune, Maharashtra. Pune has been a hotspot for a lot of industries like IT, Automobile and consumer durable manufacturing. The city also functions like an extension of Mumbai and therefore we are in an optimum position. Off late the startup culture is burgeoning and we feel Pune as a commercial hub offers ample opportunities to service established as well as debutant brands alike.
As a startup founder, what are you paranoid about? What keeps you awake at night?
The idea of not being able to differ from the mundane, keeps me awake at night. It's a competitive market and you not just have to stay abreast at all times but also need to be unconventionally inventive to offer market-disruptive solutions to client needs.
Who are your competitions and how are you better than them?
I believe everyone is your competition and at the same time no one is your competition. In my opinion it is not possible to analyse who is better than whom and why simply because every Entrepreneur will have something unique to offer.
How hard is it to have a work life balance as a startup founder and how do you manage it?
Work-life balance is knowing how to draw a line between professional and personal life. Even when it is easier said than done, I try best to switch off my 'office mode' as soon as I enter the house. I also try to take short 2-3 days breaks every couple of months so that I compensate for the quality family time I miss out on many occasions. I also like farming which I do mostly on weekends. On a general note, I strongly believe is that there is nothing called work-life balance in an entrepreneur's life.  We have to be on it 24×7.
Have you raised funding? If yes, then we would like to know the details. If no then please tell us if you are looking to raise.
No, our agency is self-funded. In future as well, we do not intend to raise funds from external sources.
What's the biggest misconception people have about you? Why do they have that? What's the reality?
That I am rude, arrogant & aggressive. It's just that I am transparent and full of energy
What gets you excited about this company?
Working with innovative concepts that are bringing a sea-change in the markets. It's amazing how businesses are experimenting and finding solutions to complement the uber-tech demands of a digitally connected world. Clients like these excite me.
Tell us how a day in your life looks like? Your schedule for a day right from the time you get up till you hit the bed at night.
Mostly I try and wake-up by 6.30am. I begin my day with warm water, a walk & Yoga. Heavy breakfast after a bath after which I drop my son to school and reach office by 9. Since we do not have office boy culture, I sometimes sweep and clean the office while listening to
'Abhangas'. At around 9.30am, I hit the Macbook air, check mails and line up my day according to meetings fixed. Then it's time to update clients and speak to them on key aspects for the day. All this takes around 2 hours, at 11.30am its time to look into finance updates and analyse how business is doing in that particular month. This happens over a fruit which is mostly an apple. By 12 I like to have a brief meeting with team just for a give and take of ideas. 12.30 onwards it's time for some networking and fixing new meetings and market intelligence in terms of knowing what's happening in the city and in the industry. 1.30pm is lunch time which is followed by listening to Sadhguru Jaggi Vasudev. 2.30pm onwards its routine executional and guidance work or I am out for meetings which end by 5.30-6.00pm. On return again check mails, respond and see if there is anything pending for that day. Around 6.30pm, I check on new movies and series since I am a movie buff, sometimes also watch some episodes of some movie. 7.30pm onwards is time for some thinking when everyone has left the office, thinking in terms of scope of developments, new business developments, strategy presentations, ideation etc. I leave office anywhere between 8.30 and 11.30pm depending on work and projects in hand. Mostly I try and reach home by 9pm since we have our dinner together (My Parents, Wife & Son). Around 10pm its time for some Masti with my son, we do lot of funny things for almost an hour and go to sleep by 11pm. I read occasionally. Also we don't have IN & OUT time fixed for entire team, It's completely flexible provided clients are not complaining.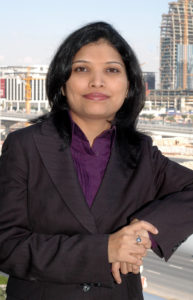 Tell us about your team and how did you meet each other?
Most of the recruited staff are from my earlier organisation or rather they have come and joined me. Shweta Sayanakar a senior team member is a friend of mine for more than 10 years. She leads client engagement & content. Pramod Sankpal who leads media & service delivery is a colleague for more than a decade, My wife Sulochana Dhas handles Finance so I am least worried about that vertical. Dharam Singh & Suraj Vibhute are media guys assisting Pramod Sankpal. That rounds up our team in Pune. Our Mumbai and Bangalore team is built through our network and reference.
Know a great startup story or want to share your own? Write to us at contact.bangaloreinsider@gmail.com and we will get back to you. For more updates follow Bangalore Insider on Facebook.
Sponsored Ads