Sponsored Ads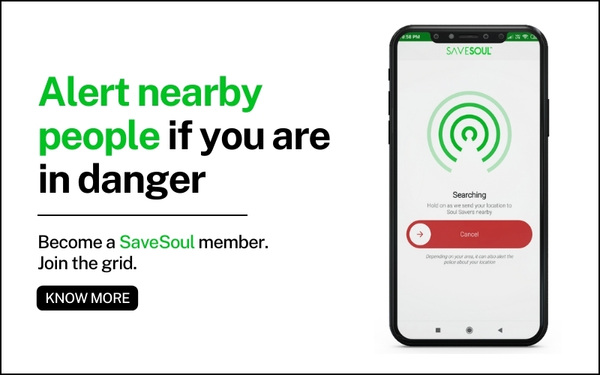 Drink Prime is a Bangalore based startup which is founded by Vijender Reddy Muthyala and Manas Ranjan Hota. Drink Prime takes an ownership to provide the purified water to its customers.
In the words of Vijender, the co-founder of this venture,  "With us, our customers never have to worry about installation, relocation, maintenance hassles."
We got an opportunity to talk with Vijender, the co-founders of the Drink Prime. And I am sure; his startup story will inspire you. How he started his company and How they are working hard to deliver the purest form of drinking water to their clients.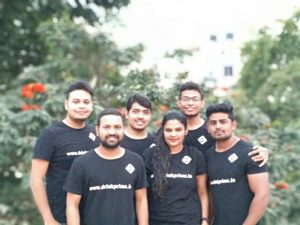 Give a brief info about your startup?
We make India's Smartest Water Purifiers and are redefining water purifier ownership.
With us, our customers never have to worry about installation, relocation, maintenance hassles.
They just have to pay us for the amount of pure water they consume by subscribing to our easy subscription plans and leave their drinking water hassles to us.
We're a young company combining the best of IoT and Water Purification technologies to make sure Urban India doesn't have to worry about drinking water again!
What made you start your startup and what problem does it solve?
The biggest problem in India today is the access to clean drinking water which we realized ourselves after moving to Bangalore. More than 50 cross Indians (Urban Indians) rely on bottled cans, gravity filters, UV filters, Tap Water for drinking. With the current water impurities, these solutions are obsolete. Only about 5% today have got the right water purifiers installed. But RO purifiers have made drinking water expensive for everyone. We started Drink Prime in 2016 with an ambition to solve this problem and solve it right.
Tell us about yourself, your previous jobs/ventures? What were you doing before this startup?
I have done my masters in computer science from the Indian Institute of Science, Bangalore. Then was with AMD India for a while building compilers for their next generation of products and in parallel was helping my dad in his business.
Where is your startup based out of? Why do you think that is the best place for you?
Our Startup is based out of Bangalore, the Technology hub of India. Bangalore has everything that an entrepreneur can ask for, vibrant startup ecosystem with Founders going out of their way to help upcoming startups, access to great talent and a population open to trying and giving feedback on any new product/service.
As a startup founder, what are you paranoid about? What keeps you awake at night?
Being a Startup founder is an anxious job, the business processes, technology everything is getting defined. But most of all, the thing that keeps me paranoid is customer satisfaction and ensuring we are giving the experience to our customer that we promised.
Who are your competitions and how are you better than them?
We don't have competition as of now but we see that there will be competition from the Water purifier companies and also rental companies in future. Executing this business, we have gained valuable insights into the business model and we have made a substantial IP which is very hard for others to execute. The backbone of our company is our team. We are a team of innovators, researchers, Business experts and domain experts that makes us better than anyone.
How hard is it to have a work-life balance as a startup founder and how do you manage it?
When we started our company, there was no border between work and life as we are doing what we like and wanted to do. As the company started growing, there was a necessity to take time out of work to grow personally and attain many skills. It is easy to manage work-life balance being a bachelor.
Have you raised funding? If yes, then we would like to know the details. If no then please tell us if you are looking to raise.
We are bootstrapped from inception. Thanks to our partners who supported us being flexible in deliveries and payments. We are looking to our series round shortly primarily for expand.
What's the biggest misconception people have about you? Why do they have that? What's the reality?
The people around me think that the work which we are doing is not at all related to our academic background. Being a researcher from IISc, Bangalore and worked for an MNC like AMD, they think that we are selling water purifiers like numerous vendors out there. The fact is that we are revolutionizing the water industry with the help of technology. We are developing new sensors, exploring new methods of water purification and building systems which can handle scale and expand with the vision of solving the Drinking Water Problem in India. The truth is that we are able to achieve all these because of our strong tech background and with the networks we built College and Corporate Alumni.
What gets you excited about this company?
The most exciting thing about my startup is the potential of real-world impact it can create.
We see a demand for this in almost every Tier 1 & the Tier 2 City of India. We are also working relentlessly and innovating to make this happe
Tell us how a day in your life looks like? Your schedule for a day right from the time you get up till you hit the bed at night.
My day starts at 6 with a workout for 2 hours. I believe that when your body is fit, it will automatically boost your confidence and keeps you sharp. Before starting to work I tend to close my eyes and meditate for at least 15 mins because it will calm my mind and keep it stable. Once i am back from office at around 8. I cook my meal and take some time to read a book or browse on what is happening around before hitting the bed
Tell us about your team and how did you meet each other?
The entrepreneur journey started from my family business. Running an international travel agency, he was facing problems in maintaining service quality. I tried to explore that opportunity but couldn't do much on that front. That is when I met my Co-Founder, Manas Ranjan Hota ( CEO DrinkPrime) who was helping me as he was part of a global travel agency.
We both were facing the same problem of drinking water and decided to do something about it. As the idea was getting matured, Somesh Reddy ( Head Operations) and AnkaBabu Peddishetty ( Head Technology) shared our vision and joined our journey.
Our core team members are from MNCs like Microsoft, Amazon and also successful startups which makes it a dynamic team who can tackle any kind of problem from customer experience to inventory management.
Our team is mentored by the experts who have scaled heights in their verticals. Some being the CEOs of successful startups, few being experts in product development with 20+ years experience in building hardware/IOT products and others being on the board of the Indian Water Association.
Know a great startup story or want to share your own? Write to us at contact.bangaloreinsider@gmail.com and we will get back to you. For more updates follow Bangalore Insider on Facebook. 
Author