Sponsored Ads

Meet Dr. Kiran Rukadikar, he is the founder of  Liven Healthcare Pvt. Ltd. He is a Bariatric Physician and Obesity Consultant based in Pune.
He follows and guides a special mantra of WHEAT (W- alking H-ealthy, EATing), we at Bangalore Insider got an opportunity to connect with him.  Check out his full interview with us to know what he has to say about weight-loss on this World Health Day.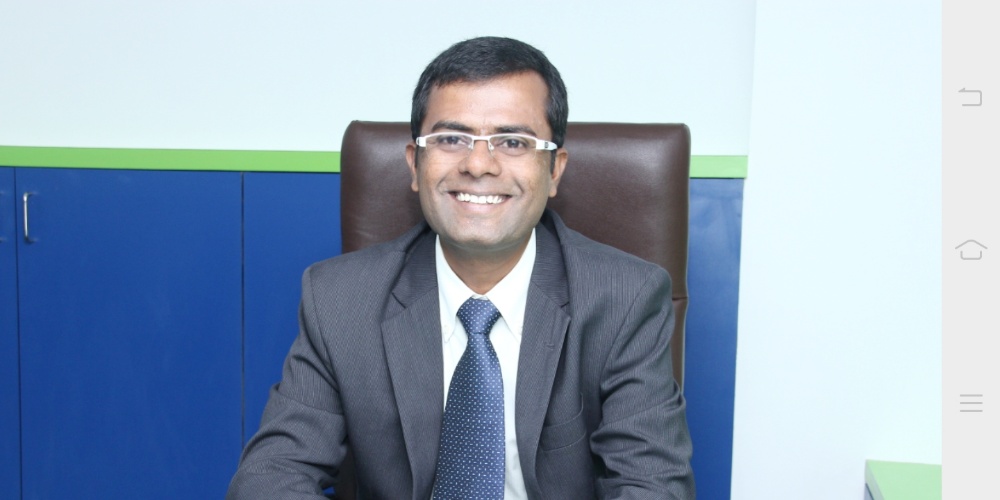 Tell us about yourself, what do you like most about your field of work?
An allopathic doctor trained in Obesity and Nutrition, I've been practicing in the field of Obesity Management for more than 15 years now. The best part about my journey I feel is to make my patients realize the nuances of weight management and help them achieve it in the most harmless and nutritional way. What I like most about this field is that I deal with people's very basic problem which is very near and dear to their heart – aka weight loss. People don't know what and how much to eat to lose weight, maintain weight or for that matter even not to gain weight. I teach them the basics of nutrition. I do remember one of my patient saying, ' Doc, we remember you every day at least once, either in the kitchen while cooking food or on the dining table while eating'. I'm happy that my guidance gets them to change their lifestyle for the betterment at an individual level as well as society at large. The industrial and technological revolution has brought some new problems in society, Obesity being the most dreadful amongst them. Obesity is the mother of many diseases. I am happy that myself and my team of doctors and dietitians are helping people to prevent and control obesity along with medical complications related to it.
Your previous jobs/ventures? What were you doing before choosing this field?
After completing MBBS, I was studying  Anesthesia and Critical care for little more than 2 years. But my entrepreneurial spirit didn't allow me to continue with the traditional way of studying and practicing medical science. I always wanted to spread my wings. At the same time, one of my friends took me to a National Conference in Obesity. I found that there are very very few trained Doctors actually practicing obesity dedicatedly. There was always a dearth of qualified medical Doctors who also have sound knowledge in Nutrition. So I studied Diabetes, Obesity, and Nutrition Together and started my Practice. Further, I went on to establish Liven Healthcare. Our brand clinics called Liven Weight Loss Center are currently operating full-fledged at four locations in India. We also have an online consultation program for international and national patients who are unable to come and meet us personally.  In addition to this, my team of Doctors and Dietitians also travel to a couple of cities to offer OPD treatment. The unique feature of our centers is that we treat patients only on lifestyle modification with no exercises, surgery, and medicines.
How did you land up doing what you do now?
In the latter half of 2003, I started my practice in Mumbai. After initial success, I shifted my base to Kolhapur (Maharashtra), which happens to be my native place. In 2004, I started a branch in Kolhapur. I was practicing in 2 places now, Mumbai and Kolhapur. In 2 years I started getting patients from Pune as well. Hence on patient's demand, in 2006 I started going to Pune. I was then practicing in three cities (Mumbai, Pune, and Kolhapur) simultaneously for 6 years. In these 6 years, I trained doctors and dietitians in these cities. They worked with me for a while and then started their own practice. That's when I realized that we doctors do not have knowledge about Nutrition, and Dietitians do not have knowledge about Obesity, Diabetes and Medical Science. As a result, both individually were reluctant in starting ObesityManagement practice. Also, there was no software available in the market which could help patients in weight loss treatments, and simplify patient management for practitioners. To solve this problem we started with LIVEN SMART CLINIC SYSTEM, a software which can be used by both, patient and practitioners. We also started with a Training center in our head office at Kolhapur under the name LIVEN OBESITY TRAINING CENTER. We presently operate through our two company-owned clinics in Khar West, Mumbai, and Kolhapur. We have a franchisee-owned clinic at Panchkula in Chandigarh and Dietitian owned clinics are located in Nanded, Bandra West in Mumbai and Nipani (Belgaum District). We have appointed a zonal franchisee for 7 states in Northern India. We plan to start 10 branches of Liven Weight loss center's in the next 2 years.
If not the current profession, what would you have been?
Businessman (Entrepreneur)  or Sportsman or Social Entrepreneur .
I really love to be competitive in whichever field I am. I always enjoy challenges in life which eventually brings out the best in me. Businesses are an opportunity that test your patience, perseverance, knowledge, commitment, interpersonal relationships, etc. Businessman ( Entrepreneur ) actually looks into the problems of society and try to find solutions for it. Although my doctor friends currently call me an entrepreneur, I firmly believe my current endeavor can further reach a new high post which I can myself call myself so.
Sportsman, because I love challenging myself day in day out. I play lawn tennis at club level. I started playing late, I was 25years old then. But I wish I had a chance to play from a very young age, I would have played the national and international level as a professional, seriously.
But at the same time, I always feel there are many underprivileged people in society, especially kids who don't get enough opportunities for education, enough food, or even play and learn sports. I firmly believe that there is huge hidden talent in rural, underprivileged, formally uneducated people. A proper helping hand at different stages of their life will make an immense change in the individual and society.  I have committed myself that in near future I will pay back to the society by doing some concrete work in their education and sports. I see an extremely different society where few people are overnourished and few undernourished, two different ends of malnourishment. These people are still in need of good food, clean water, and better living conditions.
What motivates you to keep going?
As I am writing this, I got a call from a woman wanting to lose weight. She has a baby just 2 months old. I told her that she should not think of weight loss until the time she is feeding her baby. Her response was, ' Doctor if you want, I can stop feeding my baby! I was absolutely shocked to hear this. People are going crazy behind weight loss. They are trying quick fixes, exercising beyond the body's capacity, doing extremes and crash diets from high-fat high protein to very low-calorie diets to intermittent fastings. Few are even opting for weight loss surgeries at a very young age without trying lifestyle modification techniques. People have bizarre thoughts about weight, weight loss and different kinds of treatment. It's my dream and desire to train, teach and make them implement simple ways of obesity management. Lifestyle modification for the society at large and giving people simple solutions – this desire of mine keeps me motivated and going.
Tell us how a day in your life looks like? Your schedule for a day right from the time you get up till you hit the bed at night.
I start my day with a fruit or a cup of milk. As I said, I am a sports aficionado and love to play Tennis. I hit the tennis court exactly between 6 am to 6.30 am. I play singles and doubles for at least 2 hours on working days. On holidays I play for 3 – 4 hours.  Once I reach home at 9.30am I have breakfast. As I advise patients, my breakfast is the major meal of my day. I am in the office from 11 am to 7 pm. My work hours are divided into 3 parts. Seeing Patients ( National or International), working on Franchisee and Training center activities, and doing other important things like either reading or writing books or developing software or mobile application. For international patients, the timings are different hence I may require to work before or after these timings but that is very much pre-decided. After 7 pm I close my mind from work and go for either cycling or swimming. Many times after 7 pm, me and my wife we both go for a walk. Lunch is generally at 2 pm and Dinner is always between 8 to 9 pm. Both the meals are in decreasing order as the day progresses. I always keep fruits and biscuits in my car and bag. In the office, the kitchen is stuffed with milk, fruits and some snacks for all the staff and visiting guests.
Any regrets till now? If yes, will you like to share it with our readers?
There are many regrets, right from an inability to do formal specialized higher education to inability to go to international study course in the USA or Europe. After MBBS, I always wanted to complete my higher formal education. But circumstances were such I couldn't do it. It was a time of survival. Appearing for any such exams and going for studies was difficult, my family would have suffered a lot.
I earlier mentioned that I'm a Tennis player at the club level. But I always feel that had I got a chance to play from my childhood  I would have been a professional or at least a better player than what I'm today. They say that age is no barrier to achieve anything, but in certain cases, it may not be 100% true.
Although I felt sad about it at that time, I chose not to sulk over it. I always tried to bring the best out of me in whichever endeavors I chase and whatever circumstances I face. After all, life is full of adventures, we never know what happens next.
If you were given a choice of meeting any person you want, who will be that person?
Oprah Winfrey and Novak Djokovic. ' Turn your wounds into Wisdom' says Oprah Winfrey. She has proved it. I admire her a lot. I would love to meet her and take some life lessons.
'In my case, I can sincerely say that nothing is impossible… When I was saying I want to be No. 1 of the world, and I was seven or eight years old, most of the people were laughing at me because it seems like I have one percent of chances to do that, and I've done it,'says Novak Djokovic. Great competitor, fighting spirit like a gladiator, his ups and downs in life and profession, his health issues and Gluten-Free Diet, his jovial nature- a man whom I admire so much. I would go crazy if I get a chance to meet him.
What is the biggest misconception that you think people have about you?
That I don't take my work seriously. Many of my patients expect me to call them if they don't turn up for their consultations. I avoid such things since I feel that money, food, physical activity, and lifestyle, all are very personal and sensitive issues. People already face plenty of challenges in life and putting pressure even on food doesn't sound human. But at the same time, I ensure that my patients understand the importance of a healthy lifestyle and the benefits of eating balanced food, physical activity, and weight management. There are predominantly 2 types of motivations, intrinsic and extrinsic. I feel if someone is intrinsically motivated do not require extrinsic motivation. People, if always require extrinsic motivation, in my mind and experience hardly achieve anything substantial in their life.
Any message that you want to send to your readers?
A saying goes in Hindi, 'SarSalamat, to Pagdi hazaar'. Which in English: If your head is intact, you can have a thousand turbans which means – In troubled times, save yourself first, everything else is unimportant. Life is very precious. It's in your hand to live it healthy. In the want of materialistic things, the human race is going awry. It's time to look inwards. Physical and mental health is our own responsibility and after a certain stage, no one but ourselves is responsible for it. We invest a huge amount of time, energy and mental strength in achieving our life goals but at the cost of health. After passing years, I have seen people living a miserable life, with diseases and spending more time in hospitals. It's my advice to all readers, take care of the body and mind right from the very beginning, all else will follow.
Know a great startup story or want to share your own? Write to us at contact.bangaloreinsider@gmail.com and we will get back to you. For more updates follow Bangalore Insider on Facebook.
Sponsored Ads