Sponsored Ads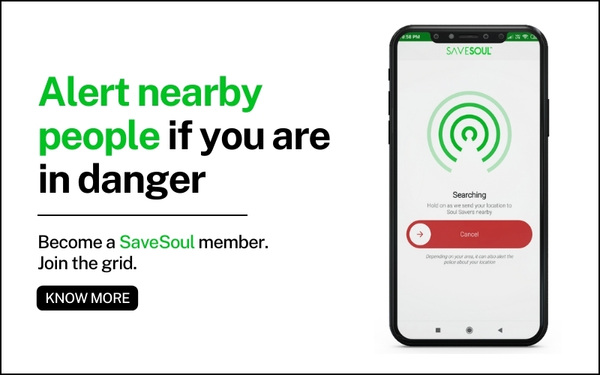 When you talk to her, you can't help but notice the unmistakable passion that she holds for the work she does. Along with the full-time job she enjoys blogging on weekends. And her passion for blogging had made her one of the most popular influencers in her domain of work.
Meet Divya a.k.a "that Ethnic Girl" who shares meaningful insights about her work as well as her life. We at Bangalore Insider had an opportunity to have an interview with Divya. Here are the excerpts.
Tell us a bit about yourself? How and when did you start being an influencer?
I'm a teacher professionally but I left my job and started working with my sister's startup. I realized I enjoyed this more. I had no plans of becoming an "influencer". I still feel that's not what I would term myself with. I always enjoyed being clicked and my friends and family always found me very photogenic. During the time when I was unemployed, one day, I just thought, I have never posted any of my pictures on Instagram, apart from my photography and food photos(Photography is my hobby), so why not just try it. I went ahead with it and the response was unexpected. It was amazing. I gradually started liking it and did a few collaborations later on. Little did I know, I had been featured on"Scoop Whoop" for Top 20 saree bloggers to follow, in just probably 2 months of being active on Instagram and with not many followers! I started November last year and it has been a fantastic journey so far.
What is the thing that excites you most in your work?
I don't consider this as my work. It's something that I enjoy doing and I put my heart and soul in it. It's exciting to interact with new people, work with them and get to learn something new each day.
What would you do differently if you had started now?
I would frankly not change anything if I had started now. I projected myself as I was and am and never tried to copy someone's styling. I was asked to reduce weight and become slim since I've joined this "industry". It does come as a challenge though because brands usually want to see slim and thin models, but as I said, I didn't want to change myself for anyone. If I would, I would do it for myself.
Which people or books have had the most effect on your growth and why?
I think the book The Secret has helped a lot to achieve in life. Just let it out in the universe, put in your hard work and you will receive it.  And my family of course, who have been so supportive throughout this journey. My mom would be with me helping me change sarees and folding them at shoots. My sister would always ask me to believe in myself and push me when I felt things weren't going good.
What would you say is the #1 key to success in your line of work?
Just be yourself! I have often been asked to hire a makeup artist as the face looks dull without that, or try some different trending styling. But if I try to copy someone because it looks good on them, does not mean it would look nice on me too. I stayed simple and elegant in my styling because I am comfortable and confident in it and that's what works for me and would always do.  So staying original and authentic works as #1 to success in my line of work.
Tell us about the biggest failure you have had. What did it teach you?
They might not be the biggest failures, but throughout this journey, I had been rejected by brands because I didn't have good amount of followers or I wasn't in the standard body size and shape. It just taught me to stay who and how I was, put in my hard work, enjoy what I do and someday or the other it would be recognized. Rome was not built in one day. 🙂
How does a typical day in your week look like?
I work Monday-Friday in a full-time job and do blogging on the weekends (depending on the projects).
What keeps you going when things get tough in your work or life?
I often take friends and family's support. Talk to them, share things, feel a bit better and then pick up again. It's difficult of course initially but you got to keep going!
Any advice to our readers who might be thinking of emulating you?
Just stay the way you are. You define your own personality. You can't get that by copying someone else's. Admiring someone or liking their sense of clothing or styling is okay, but you will lose your self worth if you try to copy them. Let your personality speak for you, be yourself and somewhere you might be an inspiration for someone! Create your own style statement rather than copying someone else's.
Know a great startup story or want to share your own? Write to us at contact.bangaloreinsider@gmail.com and we will get back to you. For more updates follow Bangalore Insider on Facebook.
Author