Sponsored Ads

Digital Marketing is a buzz word in today's marketing world. If you are having a conversation about your startup or company, the word "Digital Marketing" is most likely to feature in your conversation. And rightly so. Because, if you want the most effective form of marketing, it has to be digital marketing. With digital marketing services, marketers are able to reach audience up to the last available detail.
What is digital marketing?
Digital marketing is essentially the activities that you do to increase your brand awareness on the internet. Digital marketing involves spreading your marketing message through different mediums like social media marketing, search engine optimization, content marketing etc.
Social media marketing: Social media marketing involves advertising your product on different social media platforms like Facebook, Instagram, Twitter, Pinterest etc. In this form of marketing you promote a post/tweet/picture to a set of people whom you have identified.
Advantages: You can choose your target market according to age, gender, interests etc
Disadvantages: Sometimes your ad gets shown to people who might have showed interest in that particular topic in the past but may not have interest currently
Search engine optimization: Search engine optimization and search engine ads are another way to market your product or service digitally. Search engine optimization is an organic way of generating traffic and it involves writing content in a particular format. Search engine ads are the way where you show your ad to people who are looking for suggestions in a search engine.
Advantages: Your ad gets shown to people who are currently searching for it. That means that those users are looking for suggestions or solutions for that particular problem and thye would most likely click on your ad to find if you can offer one.
Disadvantages: Depending on the keyword, it can get quite costly.  For example, let us assume that you want to show your ad to any user who is typing "Digital marketing services" on the search engine. Like you, there ill be many other people who will be wanting to show their ad for these exact keywords. Since there are a lot of people for the same keyword, the search engine will show the ad of the advertiser who has bid more for that keyword.
What is the difference between digital marketing and traditional marketing?
Traditional marketing involves marketing through the mediums that we have been traditionally be using like newspaper ads, hoardings, pamphlets etc while digital marketing is a relatively new marketing technique that came into the existence after the advent of the internet.
Why digital marketing is essential in today's world?
In today's world people communicate more over the internet than through any other medium. Because of platforms like facebook, twitter, whatsapp etc, people are more connected digitally today than they have ever been. In such a scenario, if you are trying to reach that audience then digital marketing is an absolute necessity.
How can digital marketing reduce your cost and increase conversion?
Digital marketing can reduce the cost of your marketing campaign because you can target your customers in a very detailed manner. For example, let us assume that you have a clothing line business for women. Your target audience will be females in the area and belonging to a particular age group. If you go through traditional marketing and decide to pay for a hoarding nearby for $1000 for a month, it will be seen by both women and men. Whereas, if you go with digital marketing, you can specify the age, gender and the location where you want to show the ad. So, your ad is seen by people who are most likely to buy your product thus increasing your conversion for the same amount of money spent.
When you decide to go ahead with digital marketing, you will either have to learn the tricks and the trades of digital marketing yourself, or you can go ahead with a digital marketing agency or hire a freelance digital marketing consultant. If you are looking for digital marketing companies in Bangalore, then there are quite a few good ones that you can find. It is not at all difficult to find a good digital marketing agency in Bangalore. Some of these companies have been in this industry for quite a while and they have been offering really good digital marketing services in Bangalore .
List of top digital marketing companies in Bangalore:
Geek creative agency: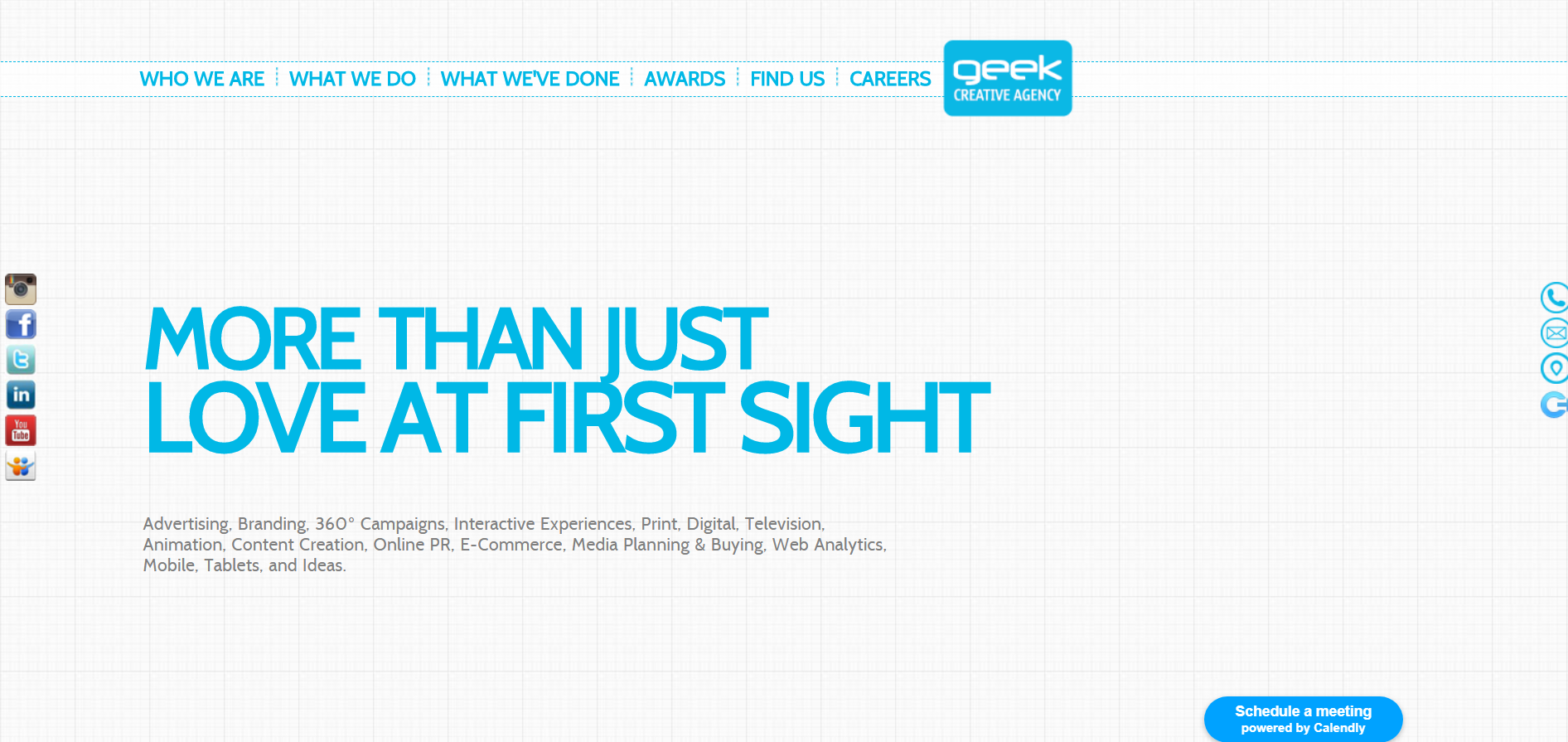 Geek creative is one of the social media marketing companies in Bangalore which takes care of all your digital marketing needs. They work in all forms of media like print, digital, traditional and they offer services like branding, advertising, interactive experiences, web analytics etc
Their clientele: Inmobi, Wipro, Cisco, Citrix, ACT, Xerox, Cognizant, Apple, Enate
How to contact:
Address: No 509, 3rd Cross, 9th Main, HAL 2nd Stage, Indiranagar, Bangalore 560038, INDIA
Adssyndicate:
Adssyndicate is one of the most popular digital marketing in Bangalore. They have been in this industry for more than 25 years and they offer services like digital marketing, films, events, BTL etc. They have their offices in more than 11 cities in India.
Their clientele: ABB, Greaves Cotton Limited, Damac, Sandisk, Ajnara, Freshmenu, Quikr
How to contact:
Address: IndiQube Penta, #51, Shanthala Nagar, Richmond Road, Bengaluru – 560 025
Digicliff:
Digicliff is a seven-year-old marketing company which has some of the prominent companies as its clients. Digicliff pays a lot of attention to research and development and it is because of this that they have been able to offer an end to end digital marketing solutions.
Their clientele: Puma, Manipal University, Edureka, Alliance University, Travelyaari, Sattva, Religare, Chumbak
How to contact:
Phone: +91 88804-56454
Address: #1098/1, 4th Floor, 1st A Cross, Shamanna Complex, New Thippasandra, Bangalore – 560 075.
Web Chutney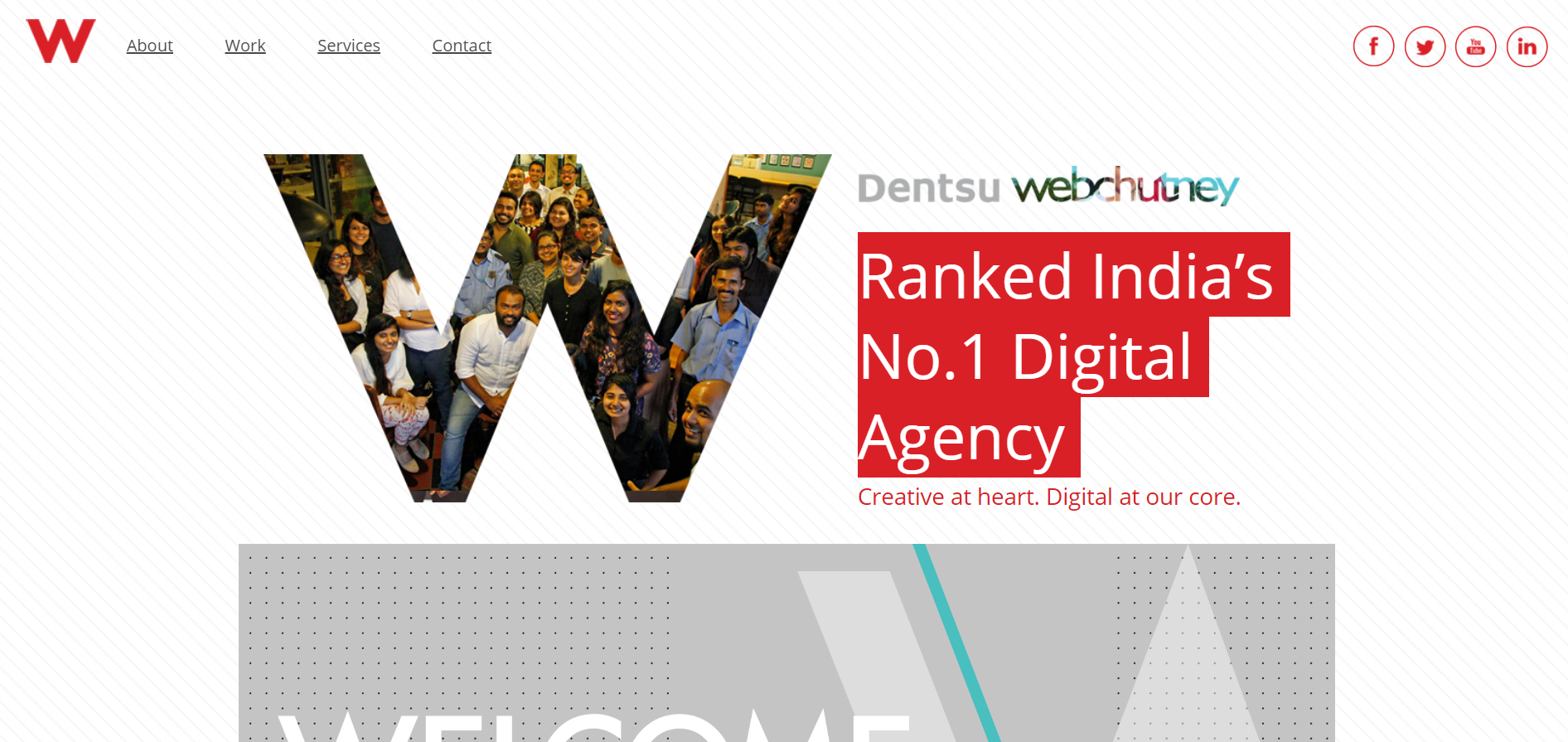 Web chutney is one of the premier digital marketing companies in India that has its offices in Richmond Road, Bangalore. They have more than 200 professionals employed who make sure that you get the best possible digital marketing solutions available. This award winning company has many big companies as its clients.
How to contact:
Phone: +91 80 4142 7666
Address: 3rd Floor, Alyssa, #23, Richmond Road, Bengaluru 560025
When you are looking for a digital marketing agency, make sure that you talk to at least three of them so that you can compare the plans and the financials that they quote. It is very essential to choose a good digital marketing agency as your entire digital marketing will be dependent on their competence and execution.
Sponsored Ads