Sponsored Ads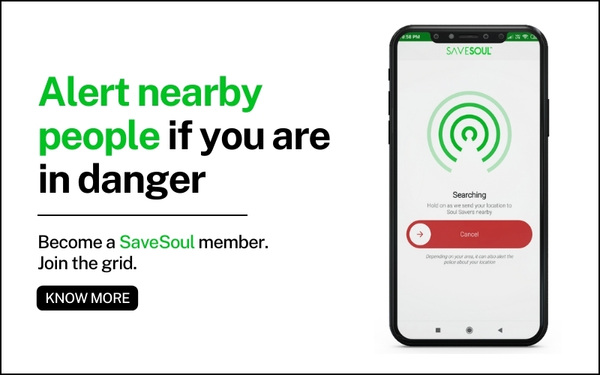 Food Surpluses, owing to the world's first agricultural revolution that began approximately ten to twelve thousand years ago in multiple parts of the world, nurtured the cradle of all civilizations, eventually helping humanity predict the course of its future. It is prudent to reason that humanity's quest to control the course of its food supplies; entailing solving for hunger by intentionally choosing the plants to selectively use while eliminating the rest; still continues. 
Too often, when we think about food, what we're actually thinking is about cooked food. We don't tend to imagine the efficient machinery at work that has gone behind growing, transporting, distributing, predicting and supplying demand for the ingredients that need to be bought and sold to put them onto our kitchen stoves in order to heat. For our curiosity about the same, we try to understand what makes the intersection of agriculture and technology possible. Far too often, when we say Agritech, what we're thinking is maybe, drones spraying insecticides or genetically breeding different crops in a secret lab. Today, we're expanding our horizons.
Today, at Bangalore Insider, we spoke to Krishna Kumar, the founder of CropIn Technology Solutions, a Bengaluru based software-as-a-service business serving agriculture businesses on a global scale. Below are the excerpts from our interaction.
Give a brief info about your startup? 
CropIn is an AI-Data led B2B Agtech company that provides SaaS solutions to agribusinesses globally. CropIn's unique product suite enables various stakeholders in the agri-ecosystem, including the farmer, to adopt and drive digital strategy across their operations. 
Using cutting-edge technology like big data analytics, artificial intelligence, machine learning, and remote sensing, CropIn creates an interconnected network of all these stakeholders at different levels of the agriculture ecosystem, enabling clients to analyze and interpret data to derive real-time actionable insights on standing crop. Businesses can thus leverage technology to effectively drive their initiatives around Digitization, Predictability, Compliance, Sustainability and Traceability.
With the mission to 'maximize per acre value' and the mission to 'make every farm traceable', CropIn adds value to agri-businesses by increasing efficiency, scaling productivity, and strengthening sustainability across the board. Thus far, CropIn has digitized over 5.5 million acres of farmland and enriched the lives of nearly 2.1 million farmers, while gathering data on 384 crops and 3,662 crop varieties. CropIn works with over 207 businesses across 46+ countries. The SaaS-based solutions offered by CropIn are crop- and location- agnostic, and are available on the web and mobile devices in 16 different local languages.
What made you start your startup and what problem does it solve? 
During my time at GE, though I had an exceptional career, I had a yearning to make a difference outside of my job. It was in 2009 when I had witnessed a multitude of challenges faced by farmers in India, and during this time I decided to contribute to the agriculture sector. There was also quite a lot of buzz about ICTs (Information and Communication Technology) for the agriculture sector, but none of them were significant enough to make a breakthrough impact.
After spending a fair amount of time, musing and contemplating over this situation, I decided to quit my job in 2010 and endeavored into entrepreneurship to bring about a change in the agriculture industry. I hypothesized that technology could solve some larger and fundamental challenges in the industry, and that is how CropIn was established.
Tell us about yourself, your previous jobs/ventures? What were you doing before this startup?
I was born and brought up in the Hazaribagh district of Jharkhand. I graduated from St. Xavier's School in Hazaribagh and completed my Bachelor's degree in BE,  Instrumentation and Electronics from Visvesvaraya Technology University, Bangalore. In 2006, I joined GE (General Electric) as a Graduate Trainee and took up various roles such as Programmer & Senior Programmer. 
Prior to starting CropIn, I served as a Project Leader at GE Energy and Transition Leader at GE Consumer and Industrial. It was in 2009, I decided to quit my job and became an entrepreneur, venturing into the Agtech space.
Where is your startup based out of? Why do you think that is the best place for you?
CropIn is headquartered in Bengaluru, India with offices in Amsterdam and Delhi. Bengaluru is the IT Capital of India and home to prominent software companies, The city is a ripe pool of talent for start-ups. We are drawn by the city's unique culture of mentorship offerings such as networking, high-density investors and VCs, Start-up incubation programmes and many others. All these above factors make Bengaluru a viable place to launch CropIn.
As a startup founder, what are you paranoid about? What keeps you awake at night?
As an entrepreneur, you can never stop thinking about your business even for a second. I am extremely passionate about what I do and love thinking about it always. Sometimes, I come up with new ideas which eventually, I learnt to write it down to make sure it doesn't disappear in the morning. Some of the things I think about are ways to grow CropIn's global presence, to offer world class customer service and ideas to generate demand and improve brand awareness.
I also think about my employees as because of them, CropIn now claims leadership position in the Agtech space. I believe that their career progression is my responsibility.
Who are your competitions and how are you better than them?
CropIn is unique positioned in the market and currently offers solutions under B2B model to the entire agri ecosystem. Our innovative suite of products give us first mover advantage and allow us to stay ahead of the competition and claim leadership position in the industry.
CropIn adds value to all players in the agriculture ecosystem by focusing to increase efficiency, scalability, productivity and strengthening sustainability across the board. With our innovative product suite, CropIn provides a platform that is crop- and location- agnostic, local language friendly and combines data sources like satellite, field surveys, weather and ground data points.
With the key intervention in modern-day technologies, CropIn is aligned to achieve 14 out of 17 Sustainable Development Goals of the United Nation.
There are small and large players operating in the market that offer selected products that might be similar to some of the products in our suite. But, most of them cater to a particular vertical or are localized to a particular geography.
How hard is it to have a work-life balance as a startup founder and how do you manage it? 
In today's busy world, it is very important to have a clear delineation between your professional and personal life. Whether you are a Founder of the startup or Startup employee. For me, the work-life balance is all about prioritizing things that are important to you.
Have you raised funding? If yes, then we would like to know the details. If no then please tell us if you are looking to raise.
CropIn is a Series B funded company and raised $8 million in the latest funding cycle. With this raise, the total funding raised stands at $12 million. The current institutional investment partners are the Bill and Melinda Gates Foundation Strategic Investment Fund (London & Seattle), Chiratae Ventures (formerly IDG Partners), BEENEXT, Ankur Capital, Invested Development and Seeders. 
We are looking forward to raising the next funding of around $30 million, which will help to scale-up our products and services to new markets. The funding will help us to amplify the features of products and improve the integrability, predictability, functionality and other capabilities of our products.
What's the biggest misconception people have about you? Why do they have that? What's the reality?
People sometimes assume that I am an introvert. I would always shy away from stage appearances in the early days but in reality I love being around people.
What gets you excited about this company?
The challenges in the agri sector and the plight of farmers moved me emotionally and that was the inspiration to start CropIn.
The world population is estimated to cross the 10 billion mark by 2050. This population growth combined with urbanization will require the agricultural production to double. To succeed, we need smart solutions for fairly produced, sustainable food, feed and fibre, which is one of the mainstay principles of CropIn.
CropIn is focused on its goal to help farmers create more value for their crops and foster their socio-economic development. Our target is to serve 20 million farmers by 2022 and continue on our vision of making 'Every Farm Traceable' with technology.
We have till now digitized 5.5 million acres of farmland while working with 2.1 million farmers managing 384 crops and 3,662 crop varieties. Our footprint spans across more than 46 countries globally, with very renowned global clientele.
Tell us how a day in your life looks like? Your schedule for a day right from the time you get up till you hit the bed at night. 
I wake up with the same mindset that motivated me to create an enterprise that has societal impact. A typical day in my life involves taking internal meetings with teams, in-person business meetings with C-levels, and tracking down the progress of the ongoing projects. I actively involve myself in key business decisions and handle the responsibilities of the CEO. I wear the hats of a coach and motivator every day, to drive change and transformation and ensure that processes run smoothly.
Tell us about your team and how did you meet each other?
CropIn was founded in 2010 by Krishna Kumar, the Agtech pioneer and a BusinessWorld 40 Under 40 Achiever (2018). He then roped in his childhood friend Kunal Prasad as the Co-founder & COO of the startup. The venture took off in early 2011 and was ready with the beta version of its first product by the end of that year and started sales of it in 2012.
Kunal Prasad, COO of CropIn has over 11 years of experience in technical and management arena with substantial work in sales and business development, project management, product and customer experience. CropIn's core team also includes a strong CXO team with significant industry experience, which adds to the remarkable growth of the organization.
CropIn's internal business processes are handled by dedicated teams with diverse expertise in areas such as Product Design and Development, Data Science and QA whose efforts are focused on delivering top-notch and competitive SaaS solutions. Additionally, the Business Development, Sales & Marketing, and Customer Success teams collaboratively ensure successful lead generation, reach target customers and customer satisfaction.
CropIn's greatest strength lies in its team that is dedicated to designing and delivering customer-centric solutions. Our team is structured and aligned to the vision and mission of the company. CropIn is an amalgamation of talented professionals from reputed institutions and with remarkable career trajectories, the result of which is witnessed in the organization's exceptional growth in a short span of time.
Know a great startup story or want to share your own? Write to us at bhumikka@insidermediacorp.com and we will get back to you. For more updates follow Bangalore Insider on Facebook and Instagram.
Author