Sponsored Ads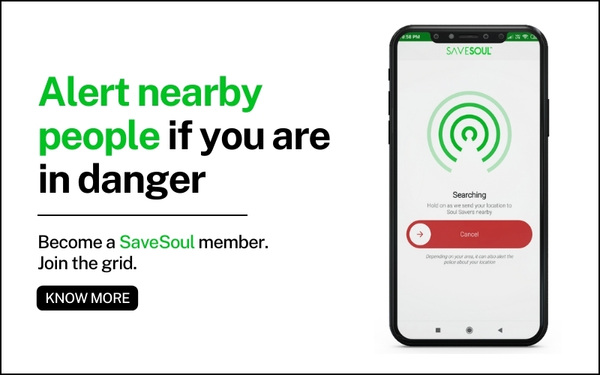 The coronavirus pandemic has shaken everyone and made it the new normal of wearing masks and using sanitizers everywhere possible. However, during the 2nd wave that struck India in the worst possible manner, things went haywire, and scams, robberies and even looting went on an all-time high. People were scrambling for oxygen cylinders, hospital beds and all sorts of medicines. Its where fake numbers rose in the country promising to offer supplies but got away with the money. To prevent such things, a Youth from Bangalore started CoviCaller. 
CoviCaller is a website that helps to showcase all the fraudulent callers that might be scamming people based on medical supplies. It's a publicly operated website where anyone can upload fake callers to help others prevent mistakes. Users can merely enter the number on the website and verify whether the number is legitimate or fake. Speaking with the founder of CoviCaller, Prabhav Pandey, Bangalore Insider, did have an interesting conversation on the inception of the website and the thought process behind it. Read more from the excerpts provided below.  
Give a brief info about your startup?
CoviCaller is a youth venture which tackles the problem of fake contacts/duping scams offering COVID-19 Resources or Services in exchange for money in India
What made you start your startup and what problem does it solve?
With the rise in cases of the duping scams in India around the peak of the second wave, I saw that innocent people were loosing lakhs of rupees, time and even their loved ones at times due to scams which promised to provide them with COVID-19 Services (Oxygen cylinder, kits, beds and so on) they required
Given the panic and knowledge about the paucity of COVID Resources, people used to take any help coming their way for their loved ones; and hence fell prey to these scams.
After some digging, I found that there was no method to verify if a number on the internet was legitimately offering the services they promised. And that's when I made up my mind to solve this problem by giving people a platform where Good Samaritans fill up a form to let the other users know that the numbers they previously tried are fraudulent or not andthen, anyone can enter a number and find out if it can actually help them or if it's just a fraud/ a dysfunctional number if itexists in the dataset. Additionally, they can also search for numbers by choosing the service they require. All in all, I tried to make a community led platform which can save time, money and even lives.
Tell us about yourself, your previous jobs/ventures? What were you doing before this startup?
I am currently a Class 12 Student at Sri Kumaran Children's Home – CBSE, and will start pursuing Engineering in a few months.
So, this was my first venture, so to speak. But I had previously built an app to help senior citizens tackle isolation in the lockdown and also manage a network of volunteers to help the senior citizens. I always enjoy solving problems that people face.
Even in the future, I wish to become a tech entrepreneur to solves problems in our country.
Before the startup, I was preparing for my class 12 board exams which got cancelled, so I had time on my hands and I chose to invest it in building CoviCaller!
Where is your startup based out of? Why do you think that is the best place for you?
I am a resident of Bengaluru, and I started this venture with just my laptop and passion to solve this burning issue. But yes, my team and I are fully based out of Bengaluru.
As a startup founder, what are you paranoid about? What keeps you awake at night?
As a founder, every time I come across a problem, my next logical step is always to see if a solution already exists, if it does, I keep pondering about how it can be better or more optimized. If it does not, I jot down some approaches that strike my mind to solve the problem and keep building on it day by day till I have some clarity on the path ahead. This is a
continuous process for me. Also, whenever I make a product, I get very paranoid and make sure that it is as perfect as possible
when the users use it.
The very fact that our country has so many problems and such few people who wish to solve them, makes
me feel like it's my duty to take up initiative, burn the midnight candle and help people with my efforts
Who are your competitors and how are you better than them?
We don't really have any competitors as such, but yes, there are apps like Truecaller and some Twitter scraping tools
which also work with the intention of reducing the scams. But the problem with them is that these services have no verification
mechanism. Anyone can post any kind of number/data with zero accountability, which means that even scammers can post their
numbers to be legitimate.
Also, there is no way for volunteers to add data or testimonies to their database. As the number of
entries I receive now are limited, I manually verify every number by calling them up and going through the comprehensive parameters
in the form that the volunteers fill (Please view the website's Volunteer section to understand the metrics better)
And in doing so, I feel that I covered up the issues these competitors had and also added a layer of community well-being
How hard is it to have a work-life balance as a startup founder and how do you manage it?
As an 18-year-old school student, I really don't have too many responsibilities. So, finding a work-life balance is just a small
amount of effort and a little bit of sacrifice of "chilling time"!
Have you raised funding? If yes, then we would like to know the details. If no then please tell us if you are looking to raise.
No. The only expenses that were needed to run the startup, was to buy a domain (Which cost me about 1500 Rupees from my pocket)
People were kind enough to donate 500 Rupees on the website which partially covered up the expenses. So, I did not see
any reason to raise funding for such a small amount!
What's the biggest misconception people have about you? Why do they have that? What's the reality?
People I meet for the first time perceive me as a sort of an introvert and a serious person. That is due to the fact that before
engaging in conversation and opening up to a person, I take some time to understand them, their interests, dislikings, traits and
even intellect so that in the future I can decide if my relationship with them will help me grow as an individual or not. It also
helps me find out if they are compatible with my temperament, and if I can share my thoughts, ideas and emotions with them freely.
Once I spend a little more time with them, have interactions, they see a different side of me, so to say, which is much more
open and chill!
What gets you excited about this company?
The very fact that the problem exists in such a large magnitude and there is not a single good solution, is one of the
biggest motivators for me to work. If I can help even one person save money or a loved one, I'll that I have achieved what
I had set out to do. The possibilities of goodness and reach from such a simple platform made just with some JavaScript code is
what excites me.
Tell us how a day in your life looks like? Your schedule for a day right from the time you get up till you hit the bed at night.
I am not a morning person, but have recently started waking up early so that I don't keep sleeping when college
classes begin in the weeks to come! Recently, I took up a job as a Growth Associate at an early stage company, so
I spend some time working on that in the morning.
As my engineering entrances are not done yet, I also have to keep studying a little, but consistently. I make it a
point to exercise once in a while freshen up my mind and stay active. I love playing the guitar and try to play it whenever
I get time, or I need a break.
As the night approaches, I spend a lot of time checking out other startups on ProductHunt, learning to code in Java,
learning from other startup founder's stories and anecdotes, watching YouTube videos and talking to friends and family.
Tell us about your team and how did you meet each other?
The team at CoviCaller consists of 3 people:
Me – The founder and Head of Operations
Anand Rajaram – The tech lead and Advisor
Anirudh Lakhotia – The design lead
Anand, Anirudh and I are all classmates at school. All three of us have Computer Science as our elective in school as well.
So we are close friends who like to build things and solve problems using code. We get along very well and share
ideas as a team. When I got the idea of CoviCaller, I immediately told both of them about it, and they were as excited
as I was to start working on the idea. After which we had a Zoom call where I extrapolated on the idea and
delegated them their work. That's how things got started!
I have attached the photo below. I hope I have answered all your questions in a satisfactory manner. Feel
free to reach out to me in case of any clarifications. It is an honour that you reached out to me. Looking forward
to hearing from you soon!
Author