Sponsored Ads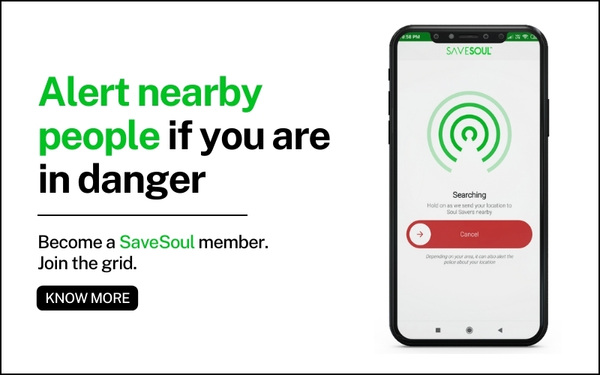 New companies are being launched everywhere. Every single day there are hundreds of startups that are being registered and launched. And it's a great thing. As more and more people get into entrepreneurship, there are more jobs created and the economy of the country increases exponentially.
But do all the startups that start prevail and succeed?
Nope. The success percentage is abysmally small. More than 90% of startups fail.
What are the reasons? Well, you cannot pinpoint one reason as the main reason and it has to do with a multitude of factors like idea, team, execution etc. If a startup/company has to succeed they need to solve for all these areas and one company that is helping startups in the execution phase, more particularly in the branding and image management domain is Contemporary Connect.
How can they help companies in their journey? Let's hear it from the founder herself. Bangalore Insider recently got in touch with Meher Gupta, the founder of Contemporary Connect. Here are the excerpts of the interview.
Give a brief info about your start-up?
I launched my start-up and brainchild, called Contemporary Connect in 2014. I am the founder and managing director of this 360-degree one-stop solution providing luxury branding and image management company. Our company helps clients to amplify their brand and reach the right target audience by taking care of all their branding needs – from conceptualization and amplification to even withdrawal or closure of companies and brands. Our image consultancy offers all-round services and looks into a brand's design and strategy, website building and management, social media campaigns, placements and sales, event management, talent management, press and media and collaboration.
What made you start your start-up and what problem does it solve?
In the present day and age of intense competition, brands have to look into every aspect of their business to the T to gain organic recognition among their niche and target audience. A brand's success is built on the individual successes of factors like conceptualization and ideation, design and strategy, website building and management, social media, placements, sales and ads, event management, talent management, press and media, collaborations, and risk management and brand exit strategies if required. For all these aspects, brands turn to different and specialized agencies which can not only be time-consuming but also costly. I noticed that there was no one-stop solution or place for taking care of a brand's needs holistically. There was a lack of a space brands could turn to authentically and communicate their visions for their brand. I realized there was a huge gap in personalized branding. What brands need today per changing industry trends and digital evolution is to strike an emotional chord with their audience. Picking on the change and aiming to bridge the gap, I decided to start Contemporary Connect. Now, brands or individual entities do not need to run to multiple agencies/ companies to get their work done because we ensure everything gets done together.
Tell us about yourself, your previous jobs/ ventures? What were you doing before this start-up?
Before starting Contemporary Connect, I worked with a diverse palette of reputed brands and companies. At present, apart from Contemporary Connect, I also run www.BBloom.shop. It is a luxury floral gifting and décor company based in New Delhi. Previously, I worked with Michael Kors in order to help them set up their stores in India. Before that, I briefly trained at Shopcade in the UK and Coca Cola in India. At Shopcade, I was responsible for building brand awareness and reach through events mainly around London. My time at Coca Cola was especially interesting as I had to travel across India to collect information and set up channels for the franchising bottle operations. A decade ago, at my university – Lancaster University – I was at Student Comment & News (SCAN) where I was the head of photography.
Where is your start-up based? Why do you think that is the best place for you?
My startup is based in New Delhi. As India's capital city and in particular India' fashion and luxury capital, I believe Delhi is the perfect place to run my office. Some of the trendiest fashion and luxury trends take birth in Delhi and influence the rest of India. Keeping in line with the latest industry trends helps us represent and work for our clients better. Delhi is also where I grew up and I have precious childhood memories attached to the city. It is home after all. But I am also one for getting out of my comfort zones and challenging myself to grow, so Contemporary Connect also expanded to Dubai to cater to global clientele. We operate from Delhi and Dubai but we service the entire world.
How hard is it to have a work-life balance as a start-up founder and how do you manage it?
I'll be honest, it is definitely hard to have a work-life balance as a (two-time) start-up founder. The grind is real and the hustle is constant. But I believe like everything in life, being a start-up founder too comes with its pros and cons, the yin and yang to make life meaningful. I get to be my own boss, which means I don't have to answer to anyone and don't have to deal with different higherups and convince them for something as essential as a sick leave. I can take off to whatever place I want, work remotely or on the go. This means working beside the most exhilarating views or working in my pyjamas at home. I make the rules. But the downside is that I am never really off the grid or can take an actual break without thinking about work at the back of my mind. I am always tuned in and online to be onboard with what is happening workwise. My phone is barely inactive and works hard 365 days of the year.
Have you raised funding? If yes, then we would like to know the details. If no then please tell us if you are looking to raise.

No, we never really needed to raise funding. We always got enough revenue and profits generated by our clients and projects, so there was never the need for pitching to investors or stakeholders and raise funding. In this aspect, I have been more like a one-woman army. Even now we are not exactly looking out for funding but we are open to the idea of it if the funder's and my views and visions for Contemporary Connect align.
What gets you excited about this company?
Ah, there are many things that get me excited about this company! We have a long way to go, and the road ahead is exciting because of the immense potential and demand of the industry we are tending to. But our past work experiences have made me realize we have achieved so much and met so many of our professional and personal goals. When I'm talking about potential and demand, I mean that the industry is very different from what it was 10 years ago. The current digital landscape has made it easy and convenient to reach your target clientele provided you're taking the right steps. And to take the right steps, you need appropriate guidance in the correct direction. More and more brands are realizing that enhancing their digital presence is one of the most effective ways to increase their presence. And we getting to help brands come to this realization and conceptualizing a practical way to reach these goals, makes me really excited.
Tell us how a day in your life looks like? Your schedule for a day right from the time you get up till you hit the bed at night.
My day is jam-packed. Period. First, I wake up and have a cuppa coffee. I can't do without a good ol' cup of coffee to get me pumped up and ready to tackle the busy day ahead. I check my Instagram, email, and any other important updates necessary to start the work day. At 10/ 10.30 I have my first team meeting of the day on call or video to discuss the agenda for the work day. The rest of the day whizzes by in online and offline client meetings. The meetings include a lot of brainstorming with clients and team members, approving materials, and finalizing things. On an average I have 3 client meetings a day. But however hectic the day is, I always make it a point to wrap up by a reasonable hour in the evening so I can have some relaxing downtime with myself and my loved ones. After a healthy yet sumptuous dinner, I unwind with some telly and catch up on Netflix or other shows. I also spend a huge chunk of my downtime, say around 2-3 hours on Instagram, Twitter, and LinkedIn, scouring for what's in and for opportunities. At night, I make a mental note of the agenda for the next day. I know what you are thinking – busy but I love every minute of it. Don't worry – I don't forget to breathe and stay hydrated amidst the hustle.
Author