Sponsored Ads

With unprecedented change in the way businesses and people conduct themselves personally and professionally, one does feel overwhelmed sometimes. Overwhelmed because, one needs to make sense of all the information available about one's industry of expertise, which in turn is dependent on how other industries are coping with change.
Change in the way people think about work. Change in the way people think about society. Change in the way people think about themselves. Change in the way people think.
India has always been a complicated country. An ancient land which still retains it's essence of pluralism and diversity, India stands in the wake of the largest demographic dividend in the history of the world, a fact exalted by many. However, economics, complex as it is, with multiple levers at play, isn't as easy as it sounds when it comes to India, an already complicated nation with multiple structural and social issues, a fact exacerbated by the recent reports on the current state of the Indian economy with regards to jobs and skilled labour.
Human beings are India's most valuable and quantifiable assets, who need to be nurtured objectively, especially our youth, a majority of whom hail from not-so-privileged social and economic backgrounds, yet aspire to dream and are committed to put in the effort to make a honest living for themselves and their families.
Who will guide them?
Give a brief info about your startup?
Consulting Pandits is in HR and Recruitment Consulting. We are not just a Job provider; we are an Ambassador of Change. We help people in Human Resources, Recruitment, Career Guidance, Resume Writing and Resume Marketing, connecting people with right contacts in the Industry.
We are working to bring change in Rural areas by supporting them to choose right career and help them reach their.
We have Industry veterans as our Consulting partners / mentors / guide, hence the name: Consulting Pandits ☺
What made you start your startup and what problem does it solve?
After working for over 15 years in HR and Recruitment i released that I have to do something for the society with the experience, knowledge and network I built over years.
I personally seen lots of candidates and students in remote locations, towns and cities struggle to get proper guidance, support and help to do something in life. I have seen colleges charging huge fees and when students come in market they are not market-fit or lack lots of skills which are required for get job. We are trying to solve this by connecting with candidates and students in colleges, post colleges and locations where there is a need for support. We know that we are not the only such company in market but our will to reach to last mile is what excites us.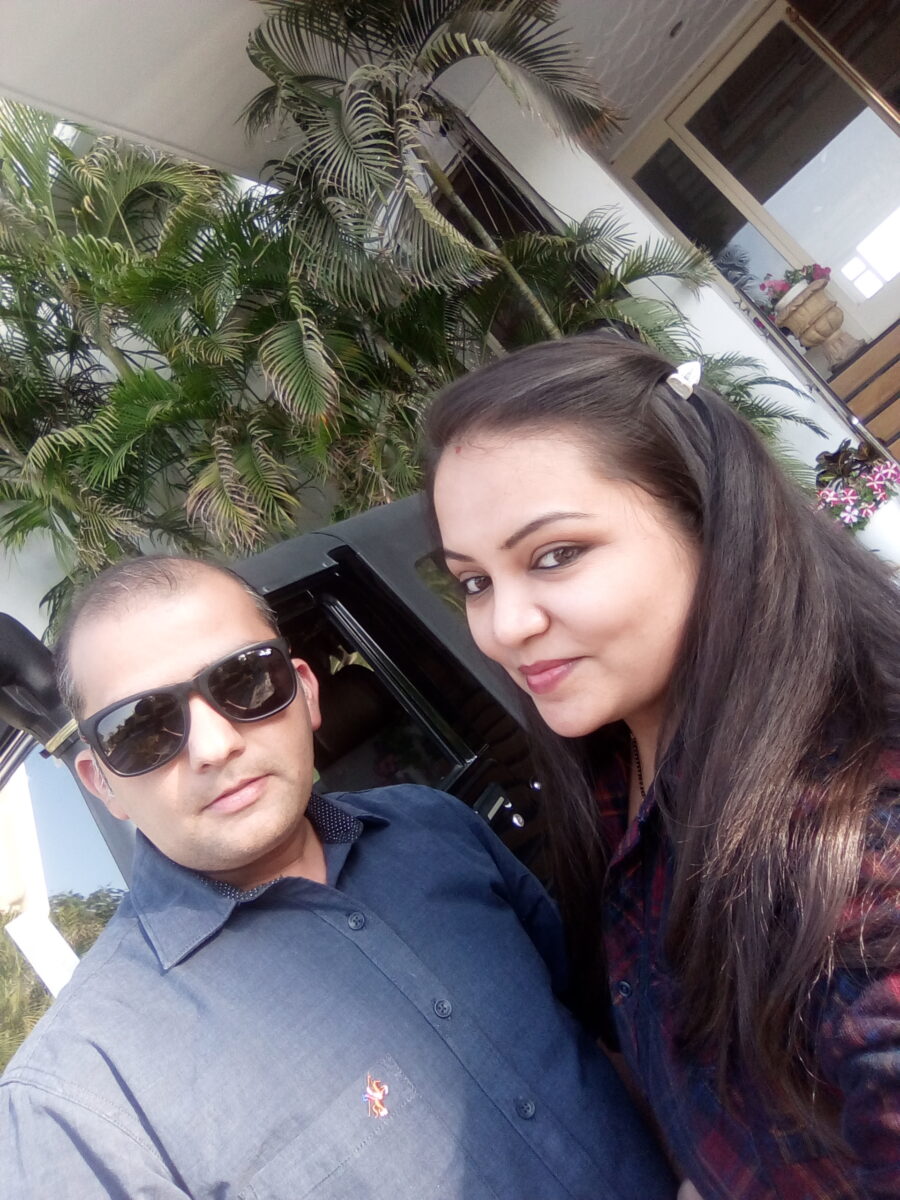 Tell us about yourself, your previous jobs/ventures? What were you doing before this startup?
I have over 15 Years of experience in HR and Recruitment working for Startups, SME's and MNC's. I started working in BPO's in my initial career and later moved to HR and Recruitment. Have worked with Sutherland Global Services, Tulip, Tech Mahindra and few others.
Pallavy worked in HR with few companies before we both started to start our own.
Where is your startup based out of? Why do you think that is the best place for you?
We are based out of Jaipur. I belong from Rajasthan and always wanted to contribute and work for my roots. I have seen education system in remote location of Rajasthan needs lots of improvement and people don't have much option for career. We want to help candidates and students to take different career options.
As a startup founder, what are you paranoid about? What keeps you awake at night?
Only thing keeps me awake at night is how I can reach maximum people who need my support / help. We want to reach to every deserving candidate who is struggle in his personal / professional life.
Our Goal is to make candidates / students market-fit and develop skills required for great career.
Who are your competitions and how are you better than them?
I don't think we have any competition, If all works for common goal to help people with good jobs and make difference.
Yes, as a HR and Recruitment Company we have lots of competition in market but what makes us different or in your word better than other is our commitment to work for people in areas where they don't have access to good jobs, career guidance and proper support system. We do work to earn our living but major work that we do is for the society.
How hard is it to have a work-life balance as a startup founder and how do you manage it?
It is difficult to have a work-life balance but what we are doing is exciting and feels like working 24/7 to make difference in someone's life. We receive calls whenever there is a need from a client or any candidate seek guidance and support. We started this to help candidates in remote locations and support deserving candidates to get job anywhere in India.
Have you raised funding? If yes, then we would like to know the details. If no then please tell us if you are looking to raise.
We have not raised any funds so far, we started with whatever savings we had to make a difference. We are not sure if anyone is interested in funding a HR and Recruitment company.
What's the biggest misconception people have about you? Why do they have that? What's the reality?
People's misconception is that every recruitment company works for money and they only target to maximize profit whereas I personally work for people those are in need and looking for support to get job they deserve and proper guidance to grow in personal life and professional career
When everyone in our society start contributing, we will be able to create maximum jobs and help people to move in right direction
What gets you excited about this company?
HR and Recruitment is my passion and what excites me more is the satisfaction that I get when we help someone to get job they deserve and working with talented fresher's and candidates from remote location to support them in achieving their goals and dreams
Tell us how a day in your life looks like? Your schedule for a day right from the time you get up till you hit the bed at night.
Day start with morning walk, exercise and reading few self-help books to keep me fit and motivated.
Office timings starts at 9 am with checking emails, little bit of networking and connecting with remote team those working with us as freelancer (housewives coming back to work ) and others comfortable to work as per there schedule
Connect with Clients to check on daily priorities, talk to candidates about Job specifications, client, role and responsibility and others
Evening time, we try to connect with students and fresher's from remote location to help and guide them with latest technologies, ways to improve on communication, presentation skills, different ways to find jobs and connect with industry leaders and networking
Tell us about your team and how did you meet each other?
We are a husband – wife duo both from HR and Recruitment background.  I was working with Executive Search Firm and she was my client, when I met her she also wanted to start something of her own to give back to society, this way we started discussing about the idea and after our marriage we decided to start – Consulting Pandits.
Know a great startup story or want to share your own? Write to us at contact.bangaloreinsider@gmail.com and we will get back to you. For more updates follow Bangalore Insider on Facebook.
Sponsored Ads