Sponsored Ads

Imagination, creativity and community spur forward the development of popular culture.
For two and a half million years, humanity pushed itself forward, inch by inch, developing its cognitive abilities to hunt and forage for food, develop tools and weapons for self-defense, discover fire, co-operate with other tribes and settlements, and of course, traverse continents by foot to survive at all costs, catapulting themselves towards the top of the food chain in the process.
Our ability to create stories and fictional characters enabled us to create sects, religions and social orders to co-operate with masses of humanity.
The rise of mass media technology, namely Print, Radio and Television, meant that humans could now transmit stories and information that resonated with a global audience.
Today, popular culture is global culture.
As the internet and other media forms proliferate further and further in India, we're seeing the rise of the 'cult', namely niche, loyal and highly engaged audiences consuming world-class storytelling, animation, graphics and visual effects in all forms of video content. Gaming and fictional art characters have entered mainstream global attention, carving out a space of their own around a world rapidly changing in thought, character, interaction and lifestyles.
The events industry lies at the intersection of mass media, technology and free market capitalism, shaping audience tastes and helping reinforce passions, skills and creative output while promoting an open-mindedness towards newer experiences that act as common platforms for multiple stakeholders to collaborate towards the greater betterment of all, personally or professionally.
Pop culture is an expression of society at large, reflecting the past, present and future outlook of a community of people towards their way of life and we, Bangalore Insider are excited to know that India's largest pop culture celebration, the Comic Con is once again in Bangalore, this 8th edition slated to be its biggest edition yet. We were fortunate to get a hold of Jatin Varma, the founder of Comic Con India who interacted with us and the fact that he intends to bring together a large variety of content and experiences to convince thousands of Indians from multiple cities to attend a unique event focused on original, riveting, futuristic, youth focused content, was music to our ears.
Below are the excerpts from our interaction.
Q. India is in the crux of the hailed 'demographic dividend', as most Indians will belong in the working age group in the coming years. Please tell us how you plan to leverage this fact for Comic Con in the coming years.
That's already our audience, the average age of an attendee is 21. Our core audience has shifted from just college goers, to first jobbers. So, as far as we are concerned, we are already leveraging that and our aim is to cater to this audience.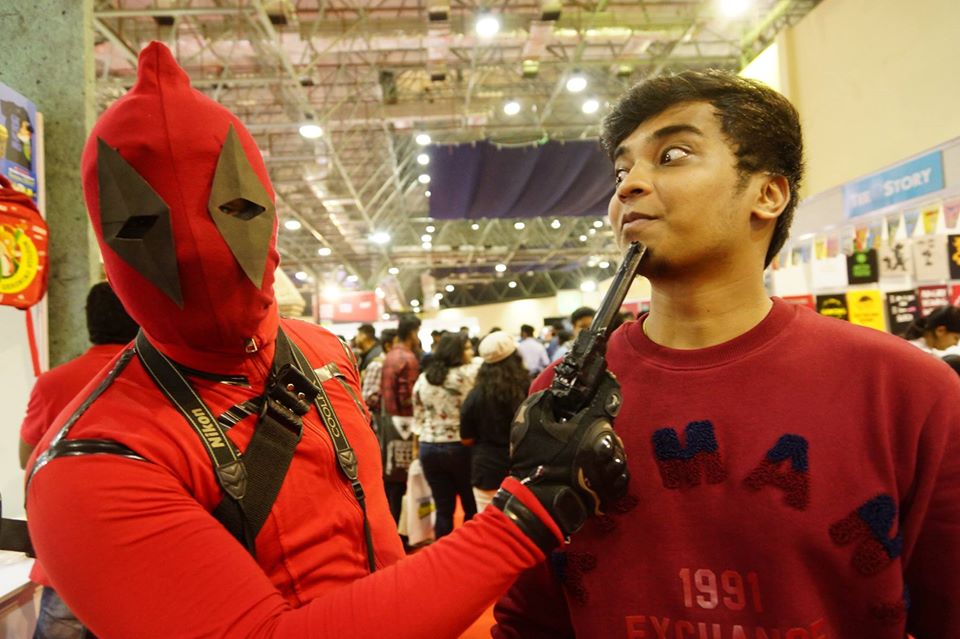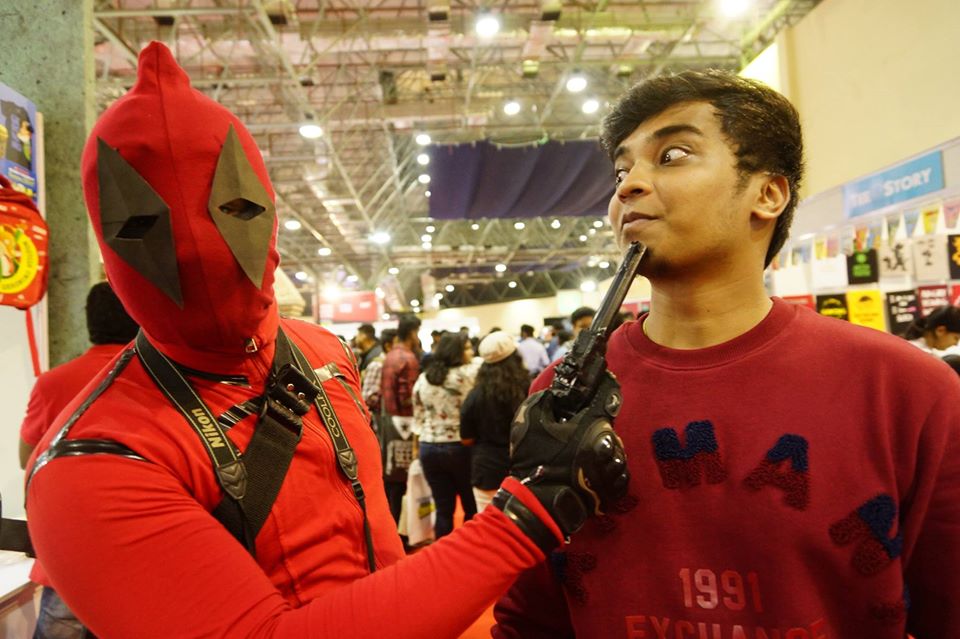 Q. Is it subjectively right to say that Comic Con's value proposition firmly belongs to upper middle and upper-class youths of India hailing from the top 6 Indian cities by population? In the sense, doesn't Cricket or Bollywood exert a far more pull on the average Indian youth?
Well so far, we have only hosted our shows in Tier 1 cities. The value proposition is for someone who consumes a lot of the content that is featured at our show. That is not necessarily an Upper-class person. Comic Con is a large tent, with many fandoms, mass & niche both. We bring in a large variety of people. In my opinion, what connects them is their passion. And arguably cricket and Bollywood exert their pull on all ages, classes & genders of Indians and we usually feature both at our shows as well.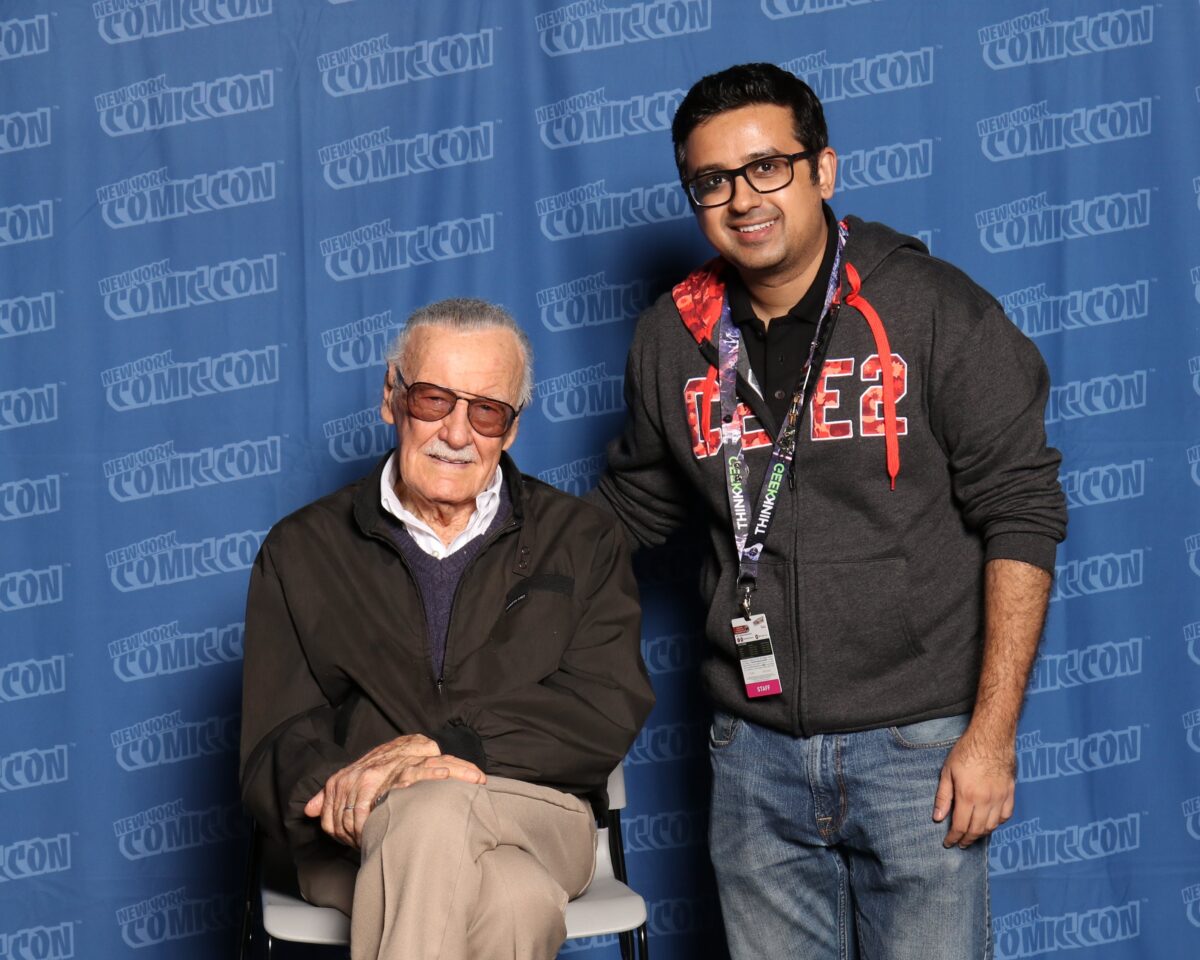 Q. The internet democratized media and most traditional media companies are now focused on creating evermore original content to find their repeat users. While Comic Con is an events company, it is also a media company furthering existing fans' tastes. How will you convince a new audience used to jumping on the Marvel-DC bandwagon during releases to attend Comic Con?
You are correct, we are not only an events company, we are a media company as well. And our aim isn't for everyone to jump on the superhero bandwagon. While the superhero movie genre might dominate pop culture at the moment, it is not the only thing that excites fans out there; which is why our aim is always to bring in a large variety of content and experiences. And our persistent outreach to all fans with that proposition is how we convince thousands to attend the shows each year.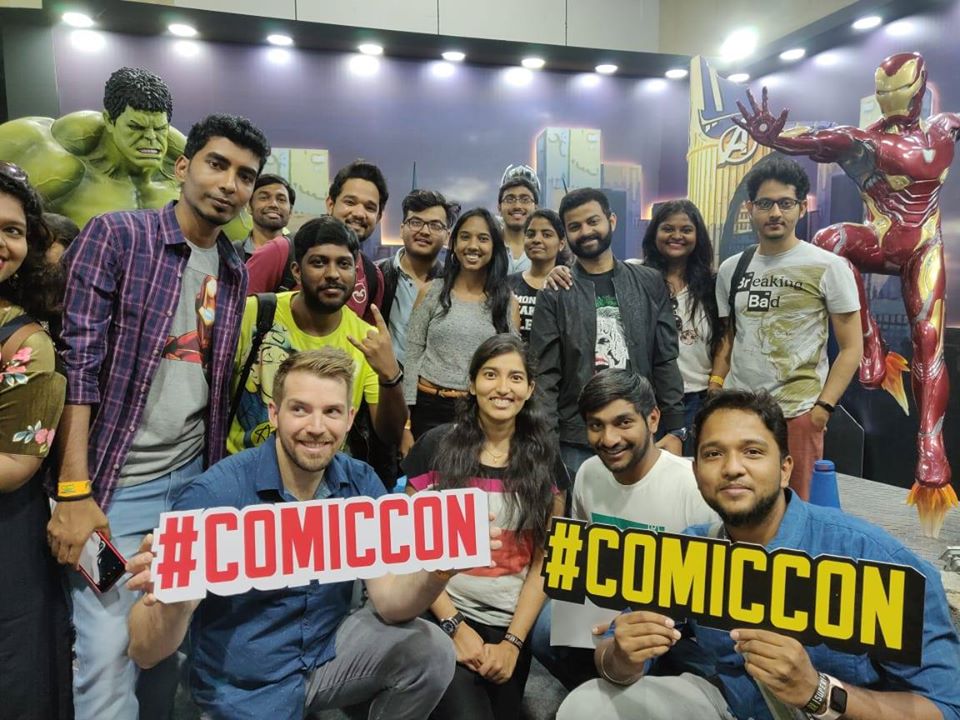 Q. Comic Con's audience is a marketer's dream come true – the young, urban, tech-savvy crowd with a propensity to spend. Who're the brands who've agreed to leverage Comic Con and how're they activating their marketing budgets through the event?
Yes and I hope more people define our show like you have in the question. It is a marketer's dream, it's an extremely unique experiential marketing platform. And over the past few years, we have been able to convince some of the biggest brands to leverage our platform. And for most brands, Comic Con is the place, where they can take the next step in connecting with prospective consumers by creating a unique experience that cannot be replicated through regular advertising or marketing. The list of brands that are on-board this edition, led by Maruti Suzuki Arena are Lenovo, Myntra, Doritos, Bausch & Lomb, Kingfisher Radler, ACT Fibernet, Sony PIX, AXN, WWE & Inox.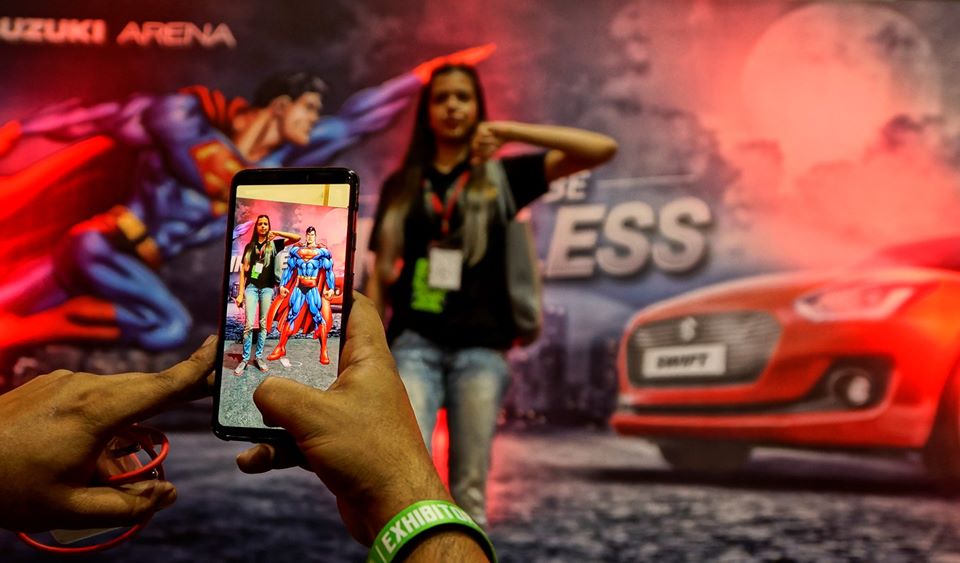 Q. Have official merchandise sales been picking up over the past 8 years? It is difficult to tame the counterfeit products market in India and will only happen when consumers begin to recognize the value of official merchandise.
Yes, people value licensed merchandise now and thankfully our partners and their licensees have also been successful in making this merch easily available at competitive pricing. There are still gaps in the chain, but it's certainly an evolved market now and the consumer is also very aware of how to spot the difference between a knock off and official merch.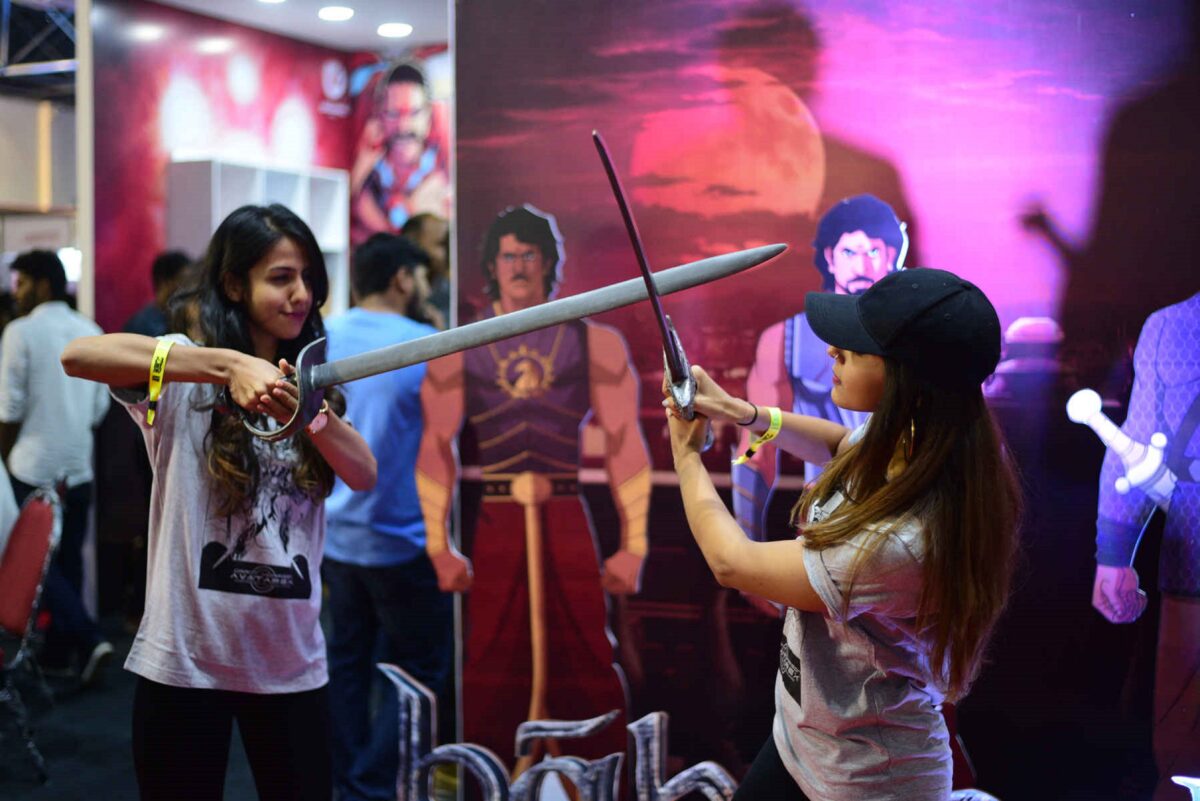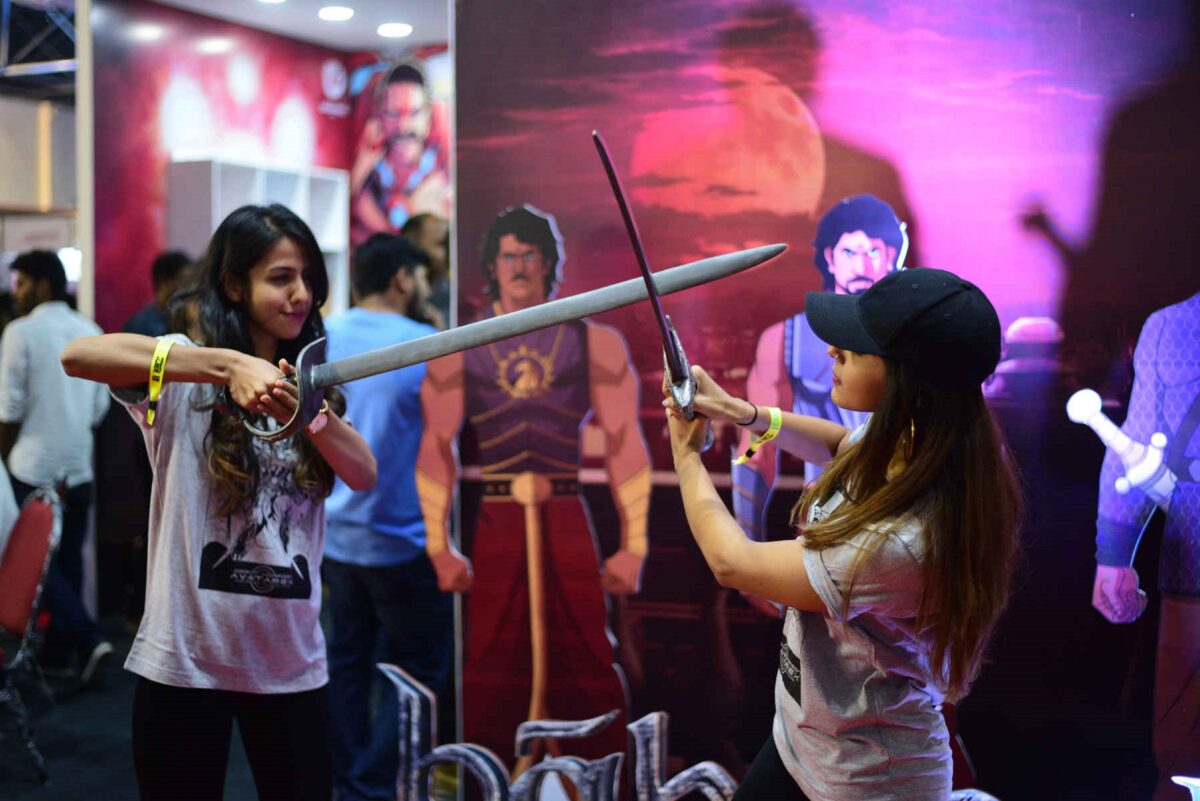 Q. Many people just don't get cosplay. They think of it as a fancy-dress competition for kids. While this audience isn't your concern at all, what would you like to tell the observers who do not mock but are genuinely curious as to what exactly cosplay does for the participant and the wider Eco-system in general?
Cosplay is amazing and it's been growing organically for the past decade, since we kicked off the first convention in Delhi. And it's extremely heartening to be a part of that process. I had to cosplay back then along with my team to introduce the concept and make it comfortable for fans to attend, while cosplaying. We had about 10-15 cosplayers at the first show, now we get thousands at each show and thankfully I don't have to cosplay, because it's impossible to work and cosplay!
And at our conventions everyone is certainly fascinated by this, especially by the pro-level costumes. So, we not only encourage everyone to cosplay, via our social outreach, workshops and various incentives. But for the cosplayers that have evolved and are headed to the pro-level, we have established the national championships and a larger set of incentives.
If I had my way, I'd want everyone to attend as their favorite character. Maybe someday soon.
---
Want to get in touch with the author? 
Write to him at: aayushman@insiermediacorp.com with your feedback!
Author
Sponsored Ads