Sponsored Ads

Clown Media Services is a Bangalore based startup, founded by Adithya Bhat.
"I realized there were not many good studios & producers in Shimoga, back when I was in college. Artists, musicians and creative folk, in general, were not educated about the process involved", says Adithya.
We got an opportunity to talk with Adithya, the founder of Clown Media Services. And I am sure; his story will inspire you. Let's look at the journey.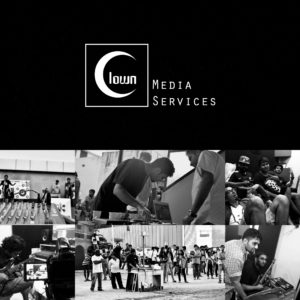 Give a brief info about your startup?
Hey, We're Clown Media Services, a music production house, located in RT Nagar, Bengaluru. We handle the production involved in the creation of a wide variety of music genres, primarily Hip-Hop.
What made you start your startup and what problem does it solve?
Well, the desire to start Clown Media arose when I realized there were not many good studios & producers in Shimoga, back when I was in college. Artists, musicians and creative folk, in general, were not educated about the process involved in bringing their content to life. That's where we enter in, ensuring your art is created, processed, mastered & then delivered to your fans.
Tell us about yourself, your previous jobs/ventures? What were you doing before this startup?
My name is Adithya Bhat and I manage Clown Media when I'm not hitting the faders in the studio! I started Clown Media Services, while I was studying Business Management at Shimoga. Things became much smoother when I shifted to Bangalore to study Audio Engineering at AAT Media College, as I faced a way bigger scene, which I wasn't exposed to before.
Where is your startup based out of? Why do you think that is the best place for you?
We're based out of Bangalore City, which I believe is perfectly suited for us at the moment.
As a startup founder, what are you paranoid about? What keeps you awake at night?
Well, we ARE a start-up, so things generally don't go as planned always. There are always issues which can range from technical issues at the studio to creative ruts that cause huge problems in day-to-day activities.
How hard is it to have a work-life balance as a startup founder and how do you manage it?
To be honest, it's a work-work life [Haha]. It's an everyday struggle to maintain a personal life outside work, as there's generally always something unexpected in the day turning up.
Have you raised funding? If yes, then we would like to know the details. If no then please tell us if you are looking to raise.
We're looking to raise funding by the end of this year for further expansion.
What's the biggest misconception people have about you? Why do they have that? What's the reality?
Well, I feel that the biggest misconception people have, is that music = Bollywood, especially in India. People are slow [or sometimes disinterested] to react to the independent music scene, which is growing rapidly in cities like Bangalore, Pune, Mumbai, etc. As a part of the entertainment industry, which caters to the general public, it leads to a lack of growth with public apathy.
What gets you excited about this company?
Every day is a new day! It's the lack of routine which gets us excited at Clown Media Services.
Tell us how a day in your life looks like? Your schedule for a day right from the time you get up till you hit the bed at night.
We have a very informal timing structure setup. A normal day would involve a variety of jobs ranging from social media marketing, studio sessions, meet-ups & jam sessions with the artists, content planning, etc.
Tell us about your team and how did you meet each other?
We're a team of 2 guys who met up in Audio college. Based on each others' strengths & weaknesses, we divide up responsibilities into two main areas – Production & Marketing.
Know a great startup story or want to share your own? Write to us at contact.bangaloreinsider@gmail.com and we will get back to you. For more updates follow Bangalore Insider on Facebook.
Sponsored Ads