Sponsored Ads

"Chocolate on my Mind" is the brainchild of Sowmya Maheshala, it is a Bangalore based startup that makes customized chocolates and cakes with no preservatives.
"I now make cake and chocolates for Birthdays, Anniversary, Festival, Valentine's Day, New Year and Christmas", says Sowmya.
We got an opportunity to talk with Sowmya, the founders of Chocolate on my Mind and Let's look at her journey as an entrepreneur and see how she is working hard to achieve her dreams. I am sure her story will inspire you.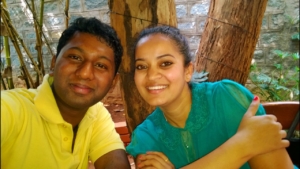 Give a brief info about your startup? What made you start your startup?
Aptly named "Chocolate on my mind", I started baking as a way to address my sugar cravings and as a stressbuster. What started off as an experimental hobby soon converted into a business, as I started receiving a growing demand for cakes and chocolates from friends, family and their acquaintances. I now make cake and chocolates for Birthdays, Anniversary, Festival, Valentine's Day, New Year and Christmas. We also create customized corporate gifts, inclusive of branding and packaging. I believe food should be simple yet unravel itself with a melee of flavours and linger long after the last bite. I hope it engulfs you with warmth every time you reminiscence about it.
What problem does it solve?
One of the main reasons why I started "Chocolate on my mind' was because I found it so difficult to find good chocolates in India. I always had to wait for some to come down from abroad so I could keep them in stock. Annoyed (and hungry), I started researching on how to make chocolates so I could make some for myself. I started gifting some to my family and friends and the word spread.
Tell us about yourself, your previous jobs/ventures? What were you doing before this startup?
A true Foodie by heart and an Artist by profession. I graduated with a degree in Fashion design and began my career designing for brands like GAP, Banana Republic, ASOS and the likes. But after 3 years I decided to quit my 9-6 job and open my own boutique of Indo-fusion wearKarmika Design studio. Chocolate on my mind is another creative outlet of mine that works as a great stress buster.
Where is your startup based out of? Why do you think that is the best place for you?
It is home-based, which works great. The overhead expenses are immediately reduced. I have easy access to all the raw material, space and can work at my convenience. Additionally, it gives us a perspective as to how things are working with a low investment.
As a startup founder, what are you paranoid about? What keeps you awake at night?
Deliveries!! Since I run two businesses, I am a little hard pressed on time, at the same time since I run businesses that are so personal to me, I have very high expectations of what I deliver. Customer Satisfaction is of utmost importance to me and I ensure every single cake and chocolate I make brings absolute delight!
Who are your competitions and how are you better than them?
Well, there are some great patisseries starting up in Bangalore, but I wouldn't like to see them as competitors, each one has their own individuality. We specialize in customized chocolates and cakes. I like to really understand our customer, what they like, what the occasion is and provide them with a product and service that will delight and surprise them.
How hard is it to have a work-life balance as a startup founder and how do you manage it?
It's like a newborn baby! Need to give them all the Attention till the time they know who to feed themselves and go to bed. We have to be working every minute of the day. Yes, it is hard to maintain life as an entrepreneur, even when you are home, we need to be accessible all the time but the end result of all this will be priceless.
What gets you excited about this company?
I Love chocolates which makes me trying out a new recipe every chance I get, Ability to provide quality to my product, new challenges, new roles in work always keep me excited about work. Lastly what I would like to say is Its all our perception It's all with you to get excited. I get excited and motivated even by small thing which can make me move forward and forward!!
Tell us how a day in your life looks like? Your schedule for a day right from the time you get up till you hit the bed at night.
As you know, I run two businesses, so my day is packed! I am a Designer by day and as the sun sets, I put my apron on and bake! By the time I hit the bed, it's usually midnight, but I am not complaining, the joy I get is incomparable.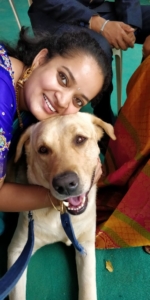 Tell us about your team and how did you meet each other?
We are a team of 3. Harsha, Cooper and myself. Harsha is my childhood friend and we have the same passion for food and love to experiment. He heads the Marketing, Business Development. Cooper is my pet labrador and the Chief Happiness Executive. He plays a very important role on Stressful days. He also doubles as the cleaning staff.
Know a great startup story or want to share your own? Write to us at contact.bangaloreinsider@gmail.com and we will get back to you. For more updates follow Bangalore Insider on Facebook.
Sponsored Ads