Sponsored Ads

Some dreams do come true. Dreams that are dreamt by people who not only have the ambition but also the perseverance to continue working on it during times of adversity. It's not easy to make a business successful, let alone just start it. People try, people fail, people give up. It's not uncommon for people to try something different if things do not go their way. But Chinu Kala is not your average anybody.
From selling knives door to door to starting one of Bangalore's favorite jewellery brand,  Chinu Kala's story is one that inspires the common person to believe in the power of dreams and hard work. We at Bangalore Insider had the chance to catch up with Chinu and get to know her story. Here are the excerpts of the interview
My journey started 20 years ago, working as a sales girl, selling Knife and coaster sets door to door and making Rs. 20/- a day
Give a brief info about your start-up?
I started my Fashion Jewellery brand Rubans in 2014 and since its formation the primary objective of "Rubans" has been to offer creative alternatives that help bridge the visibly remarkable lag in India's fashion Jewellery and accessories market compared to the latest international trends. I personally loved Fashion Accessories and while modelling I always realised that the best of the outfit would be incomplete without a proper accessory to compliment it, thus the idea of RUBANS came into existence.
What made you start your start-up and what problem does it solve?
I have always had a natural inclination to fashion. In my journey as an entrepreneur, I realized that the Indian market needed a strong player in the fashion accessories category. No one really filled the gap of understanding the needs of a well-travelled fashion forward woman and her trysts with global fashion accessories cross borders. Rubans was started by combining my love for fashion and that of the consumer's need to put forward her most stylish persona.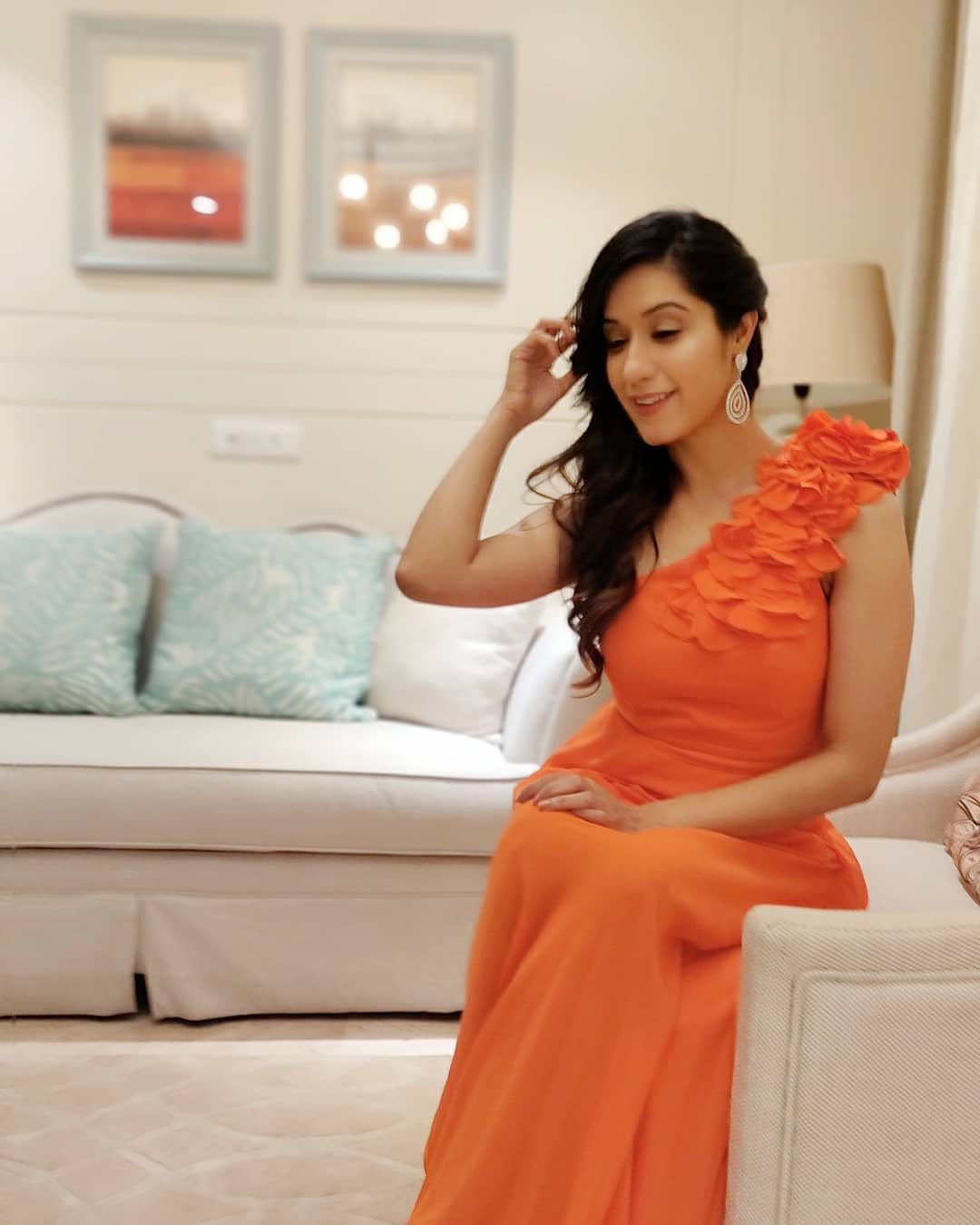 Tell us about yourself, your previous jobs/ventures? What were you doing before this startup?
My journey started 20 years ago, working as a sales girl, selling knife and coaster sets door to door and making Rs. 20/- a day. At that time my aim was to make enough money for a day's meal. The learning wasn't easy, as a door to door sales person, people tend to slam their doors on your face. It really hurts. But I always believed that "If you are going thru Hell….. Just Keep Going." When I look back, I believe that whatever I am today is because of my hunger for success and my never give up attitude. I started my first venture "Fonte Corporate Solutions" which dealt into the field of corporate merchandising. I was fortunate to get an opportunity to work with corporates such as Seagram's, Sab Miller, Oracle, ITC Limited, Sony Pictures, TV Today, Indian Premier League (IPL) to name a few. In the merchandising business I had to interact with some of the best marketing brains in the country who were responsible for the success of the above-mentioned companies. Dealing on a day to day basis with marketing execs from these top brands I started nurturing the idea of someday starting my own brand. Being stylish, fashion conscious and creative, I combined my expertise with my business acumen to put together my own label – Rubans.
Where is your startup based out of? Why do you think that is the best place for you?
We are based out of Bangalore. The city has a certain energy that rubs in to you. The whole atmosphere in Bangalore encourages you to go out and realize your dreams. Being an IT hub the city offers a young and energetic workforce, people who are excited to be part of start ups and walk the extra mile which is required in the initial years of setting up business.
As a start-up founder, what are you paranoid about? What keeps you awake at night?
Being the 1st generation entrepreneur my whole journey has been quite intense. I feel that when you dive into business you are mentally ready to face tough challenges and that is what makes the journey interesting. The feeling of paranoia has never occurred to me even during the most testing times (and believe me I have gone through plenty ☺). It's the excitement of creating something big that sometimes keeps me awake at night.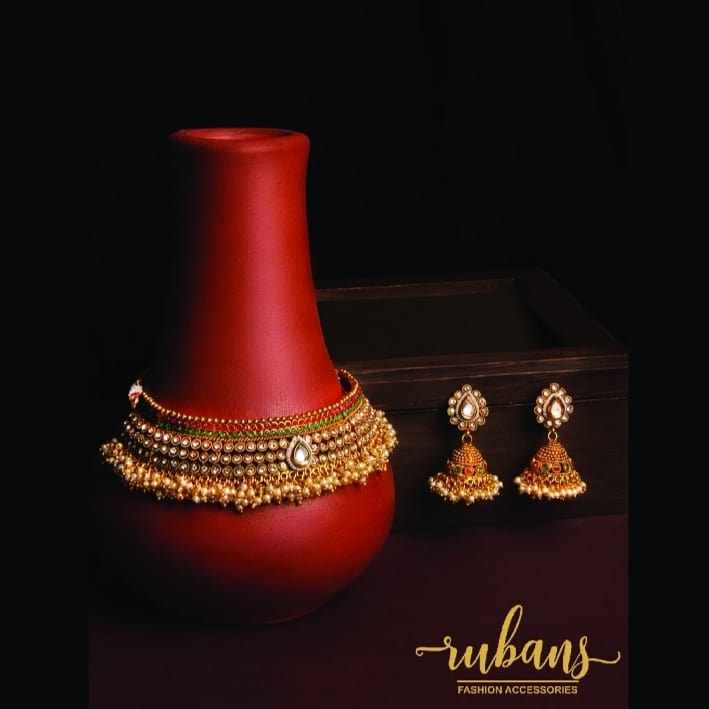 Who are your competitions and how are you better than them?
We compete with any brand that sells fashion jewellery and is vying for a space in the woman's dresser. The freshness in our designs and the speed with which we curate new collections is keeping us one step ahead of our competitors.
How hard is it to have a work life balance as a start-up founder and how do you manage it?
As a woman, multitasking comes naturally to us. My work is my passion but spending time with my family is what gives me the motivation to go back to work. I look forward to weekends where I unwind by indulging into cooking and playing with my daughter.
Have you raised funding? If yes, then we would like to know the details. If no then please tell us if you are looking to raise
We are one of the few homegrown brands that is bootstrapped and profitable. Recently Myntra has invested in Rubans and now we are looking to grow by using the resources at hand.
What gets you excited about this company?
Fashion jewellery is something that I love as a product. Rubans has been my brainchild and to see it grow from ZERO to this level gets me excited. On a personal front, from making Rs. 20 a day to reaching a turnover of 7.5 crores gets me excited. The real excitement has been the roller coaster ride that I have gone through in reaching where I am today.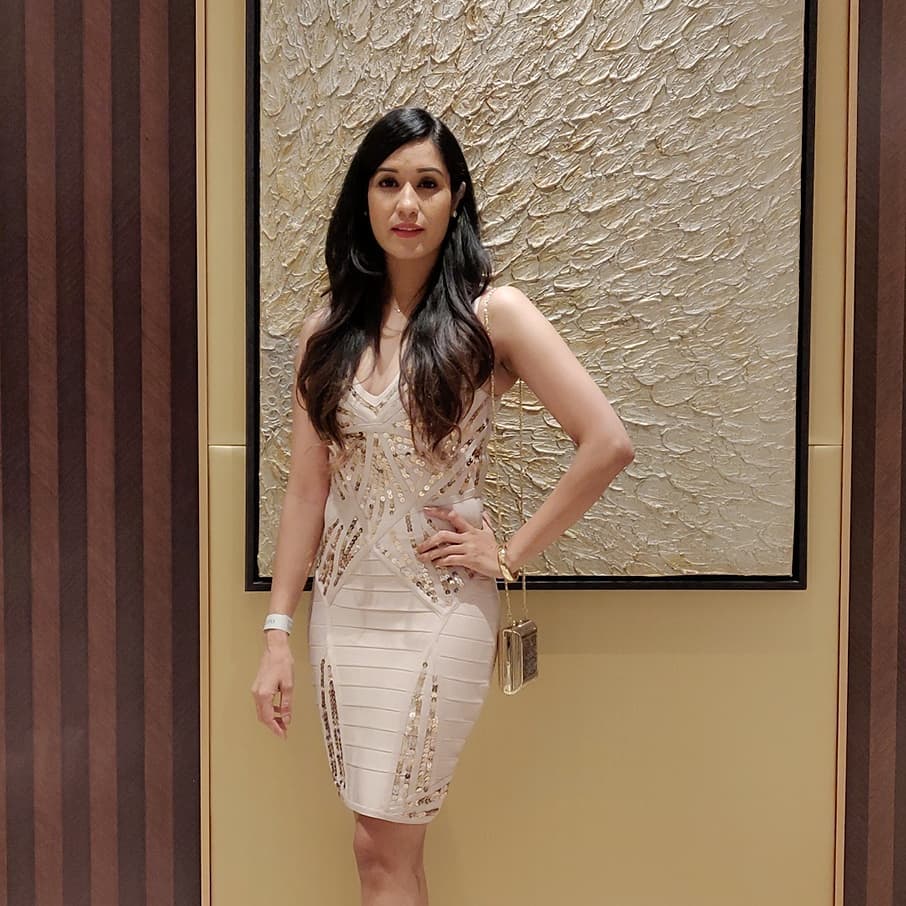 Tell us how a day in your life looks like? Your schedule for a day right from the time you get up till you hit the bed at night.
Like any other mother, my day starts around my daughter's school related activities. Once she leaves, I start preparing my to do list for my day. Between all the chaos this helps me concentrate on important things that need to be accomplished. I make sure that I attend my gym in the evening and also have 30 minutes walk at night. The walks help me stay fit and also a chance to either indulge in some music or think on future plans. I try to make sure that before I go to sleep I am able to tick all planned activities.
Tell us about your team and how did you meet each other?
Rubans started with just one employee and today we have a team of twenty five. There are twenty employees who work in the back-end and five designers who curate the most amazing designs for Rubans. Most of the team members have been with us since the last 4 years.
---
Know a great story or want to share your own? Connect with the author Gaurav Bora on any of the following –Instagram, Linkedin or gaurav@bangaloreinsider.com
Author
Sponsored Ads