Sponsored Ads

Chime Media House is a Bangalore based event management startup, founded by Shridhar A Argekar.
"A friction and passion to be an Entrepreneur made me a desire to start a startup. My company's agenda is to provide the premium quality service to our clients across globe incompetent to their budgets", says Shridhar.
We got an opportunity to talk with Shridhar, the founders of Chima Media House. And I am sure; his story will inspire you. Let's look at the journey and see how he and his team are working hard to help people to convert their dreams into reality.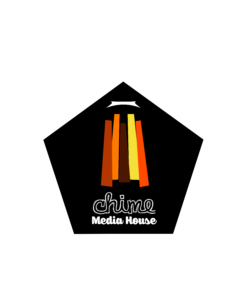 Give a brief info about your startup?
CHIME MEDIA HOUSE is an event management startup operating in India & across the globe. It's serving the industry over for a year as a professional startup.
What made you start your startup and what problem does it solve?
A friction and passion to be an Entrepreneur made me a desire to start a startup. My company's agenda is to provide the premium quality service to our clients across globe incompetent to their budgets.
Tell us about yourself, your previous jobs/ventures? What were you doing before this startup?
Myself Shridhar A Argekar, CEO & Founder of the company. I got my graduation done from RBANMS FGC Bangalore. During my degree, I worked in 2 different BPO as a full-time employee with different role aspects. When during my final year I started getting bored with my daily routine of job and college I thought of pursuing my ambition of being an entrepreneur. During that time one of our very old senior came to college to give a motivational session as he owned an event management firm. Since after my degree exams I got back to my seniors firm worked as a promoter learnt skills and work from his staffs related to how to get clients, what are the segments in events, how to get vendors, about finances etc. .. finally with completely getting knowledge I formed a team of friends and started working as freelance for almost 3 years to create a background before reaching any investor to create a company. Finally, in the year 2017 in February 24th, I found an investor for my startup and legalized it.
Where is your startup based out of? Why do you think that is the best place for you?
CHIME MEDIA HOUSE is based out Bangalore and operates across the globe with team members available in every city and country. In Event industry, there is no best place or best market for the company since it entirely depends on Client Lead Generation model.
As a startup founder, what are you paranoid about? What keeps you awake at night?
Every entrepreneur is paranoid about something or something. When it comes to me being a founder of this startup and our major goal being towards Live entertainment and reality big scale events I keep conceptualizing different ideas plans and research on things at night.
Who are your competitions and how are you better than them?
In event industry on a long run competition are big brand like Wings Brand Activations, Wizcraft, percept but since this industry is not big we don't believe in competition all that we persuade in making our self-outstand from other brands in our services.
How hard is it to have a work-life balance as a startup founder and how do you manage it?
For a startup Founder, it is generally very difficult to manage his work life around the entire ball. I see it as a fun life and very smooth running when you have assembled the right team required for you to run the show then it becomes the rule for your job "you enjoy your work if you love it"
Have you raised funding? If yes, then we would like to know the details. If no then please tell us if you are looking to raise?
Yes, I have raised fundings for the company with providing a partnership stake to our investor in the company. I came across an investor who was keen on investing in event industry who joined us as a partner to our startup s an investor and partner by investing 20 lakhs in the startup. Currently, we bring in many project investors for various projects.
What's the biggest misconception people have about you? Why do they have that? What's the reality?
People usually think that I am free around and available to everyone every time but the truth is way round I generally make time according to my priority to people. People get this misconception because I prefer to stand by everyone at every point whether good or bad but this turns them to think I am free enough always.
What gets you excited about this company?
The whole idea of making up to mark, engaging with people and my team, getting new clients is all that excites me about the company at most it's about how I play the day and what new I explore in the day.
Tell us how a day in your life looks like? Your schedule for a day right from the time you get up till you hit the bed at night.
A day in a life of an entrepreneur like me is a bit simple but exciting one. Well, when I usually wake up at early morning 6 my first task on my routine nowadays is jogging and getting active for the day. back home after jogging and a bit of exercise, i get freshened up and ready for my day but would start it with some motivational clip on YouTube to keep my huger to win the day still.The everyday task is to gather new clients, close deal, off the field and then end of the day back to the office to have one meeting with your Live entertainment projects team to know the progress brainstorm and some coffee and then back home. At home evenings start with some music, calls around the table and some family time at dinner and tv and back to work before bed till night 2 but before I sleep I prefer to watch some movie so that it keeps me refreshed and enthusiastically ready for next day.
Tell us about your team and how did you meet each other?
CHIME MEDIA HOUSE has many team member both permanent employees, project interns, freelancers. the main team put all together this is a group of friends who were once my enemies in the same field due to some of my mistakes but at end, I put it all together to make it go amazing.
Know a great startup story or want to share your own? Write to us at contact.bangaloreinsider@gmail.com and we will get back to you. For more updates follow Bangalore Insider on Facebook. 
Sponsored Ads