Sponsored Ads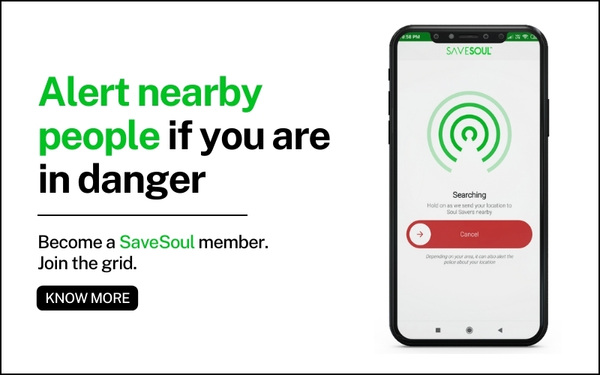 There are many ways to create value. A lot of value exists in the data we, as both individuals and enterprises generate everyday. Not only should this data be stored effectively, but should also generate a yield based on its usage via gleaning valuable intelligence from it. Tons of data is generated everyday solely by our individual actions on the internet. We know about 'cookies' that track our actions across multiple websites, and nudge us from time to time to click on something that catches our attention, mostly a product. This happens because our actions on the internet need to be monetized in one way or another, the easiest and most dominant of which is digital advertising.
When it comes to the enterprise use of data, we have heard about the most obvious ones like Google and Facebook. This makes sense, since both of them are deeply involved in the internet usage psyches of hundreds of millions of people everyday. Enterprises who run the world, namely the ones who are responsible for coordinating the movement of products and delivering services across the world, also generate a ton of data on a daily and hourly basis. Since data is a valuable resource, the premise of the data economy is to manage and use this data in the best way possible.
Today, at Bangalore Insider, we spoke to the founders of Komprise, a data management company focused on helping enterprises to use their unstructured data by rendering them on the cloud and generating AI ready datasets. Since a majority of the data is unstructured, it allows Komprise to play in a large field. Below are the excerpts from our interaction.
Give us a brief about Komprise?
Komprise was founded in 2014 by Kumar Goswami (CEO), Krishna Subramanian (COO and President) and Michael Peercy (CTO). Komprise is an unstructured data management solution that helps enterprise IT in three ways: delivers visibility into data across all storage silos on premises and in the clouds; moves data without lock-in to any proprietary technology; and empowers users with AI-ready data.  Through this approach, Komprise saves organizations 70% on average in storage costs by identifying cold data that can be tiered to lower cost storage and enabling continuous, automatic data movement with policies.  In terms of enhancing data value, we have a technology called Global File Index, which allows users to search across all their file and object data to find specific data sets which they may wish to move to data lakes and other analytics tools for research projects. They can then create automated data management plans from these queries so that all data with that specific criterion will continue to feed that data pipeline.  Komprise owns a patent for Transparent Move Technology, which moves data without disrupting user access and while enabling native use of the data at the target destination, such as AWS S3. Its major partners include AWS, Azure, HPE, Pure Storage and Qumulo. The company is based in Campbell, California, and has an office in Bangalore. 
What made the founders get into this venture and what problem does it solve?
An estimated 80% of the world's data is considered unstructured, and until recently, IT organizations have been storing it pretty much the same way – all on expensive on-premises all Flash storage devices. There is a missed opportunity to save money by storing rarely-used data on local storage such as in the cloud. The trouble is, many large organizations don't have a good understanding of their unstructured data – how much they have and where it resides, how important is it to the organization, usage patterns, associated owners/projects and so on. Komprise was founded to deliver an easier, faster way to get this in-depth analysis on data, and then do cost modeling on it to drive down data storage costs with policies which dictate how data is stored, moved, tiered, archived, protected, and shared. Analytics and policies mean you aren't treating all data the same. Beyond right-placing data, IT and data professionals want the ability to search it and move it to machine learning and data analytics tools. We like to say that our product helps companies both save and make money on their unstructured data.
Tell us about yourself, your previous jobs/ventures? What were you doing before this startup?
I've spent my entire career in engineering, working for companies such as Quark in Chandigarh and Citrix, where I was head of engineering in Bangalore. It was at Citrix where I first met the founders of Komprise: Kumar Goswami, Krishna Subramanian and Mike Peercy. They had sold their startup Kaviza to Citrix and I was working on integrating their product called VDI in a Box into the main ecosystem. Later, Kumar asked if I would be interested in leading an engineering team for Komprise out of Bangalore. I joined Komprise in the very early stages when we just had a handful of employees.
Why do you think Bangalore is the best place for your office set up in India?
It's common for Western companies to build offshore teams in India as they grow to offset the cost of operations. For Komprise, local talent was the main factor in our decision to start an engineering office here at the very beginning. The founders wanted to have two independent development centers, one in India and the other in the United States, so that we could offer around-the-clock support and 24 x 7 development for customers. There is an enormous amount of seasoned talent here in Bangalore because of the longstanding trend of large companies hiring and outsourcing here. And people here really want to work at startups because they know they will get great opportunities to move up quickly along with lots of responsibility. Finally, of course there are many good colleges here which produce a pool of engineering graduates that we can hire from for junior roles.
As the head of Komprise in India, what are some of the key challenges you face?
I am head of engineering for Komprise globally and I am also heading up our India team too. The core challenge right now is the growth of our company as we are expanding our customer base at a high rate. We need to keep growing our engineering team in India to support this growth and deliver upon customer expectations but it's a very competitive talent market here. It's also a high priority for me to maintain employee engagement and a culture which delivers work-life balance and wonderful career opportunities for our people. As well, cross-geo collaboration must be maintained as both U.S. and India teams are equally important. The junior engineers love that we are giving them exciting work and they can learn a lot. The seniors like us because there are no intercompany politics between region and we have a supportive work culture which is meaningful for stress management. People really help each other.
Who are your competitors and what is your USP over them?
We are trying to create a new category. Our biggest competitor is that people don't like to change and adapt new ways to manage data. We do have competitors for different pieces of our platform, such as Datadobi and Cohesity. Our value, according to our customers, is that we have a full lifecycle data management product: from scanning all your data, to migrate, tier, recall and precise search to feed data analytics pipelines.
How hard is it to have a work-life balance as a startup head and how do you manage it?
It is very important to me to have a personal life. I do take time off, and love spending time with my three kids. I generally shut off over the weekend and only respond to important messages. And I do play squash, table tennis, swim, and run in the mornings when I can. Yet I really enjoy my work and my coworkers are also friends. What helps me is a supportive management team in the U.S. and India. Everyone is very careful about not scheduling time for meetings during my off hours.
Have you raised funding? If yes, then we would like to know the details. If no then please tell us if you are looking to raise.
Komprise has raised $65 million in venture capital.
What gets you excited about this company?
When I joined it was all about taking a relatable problem and solving it. Also a lot of companies start with a single vision and never look beyond that, but at Komprise, we created a product that has evolved across many areas. I love that our customers are always our top priority. We learn a lot from customers and always strive to help them get more value out of the product. Finally, the sense of support is really impactful because of our culture. Work doesn't seem like work.
Tell us how a day in your life looks like? Your schedule for a day right from the time you get up till you hit the bed at night.
It changes a lot because I play multiple roles. I start my day with engineering and product meetings with people in the U.S. and India, discussing the features we are building and what are the problems to solve. Then the second half of the day is around financial responsibility, working with HR and Ops, for India operations. I typically have a few 1:1s every day with people on my team. Then I take a break and prep for evening meetings which are more around strategy, leadership, and the roadmap. 
Author