Sponsored Ads

The fact that two-thirds of India's population is under 35 years of age is either awesome or scary depending on your personal outlook towards life. On one hand, if ably skilled, empowered, informed and their energies, harnessed in the right direction, this cohort is likely to solve a majority of the problems facing Indians from an economical and social point of view. On the other hand, if our youth's energies are not channelized effectively, the situation is scary to say the least, because how will these youths be productive if they don't develop their cognitive abilities on par with their developed counterparts.
However, we shouldn't forget the fact that this vast cohort does not need to be spoon fed as if they cannot make sense of the world for themselves. They're likely to help themselves and they're more than likely to turn to the digital economy for help rather than wait for the government to come to their aid. Within this digital economy consists of individuals like themselves, younger or elder, seeking to empower them with the right tools, the right information, the right mentors and the right guidance.
"Thank you so much for this opportunity" …"Where have you been all my life" … when we hear these kind of words from our Chasers, we know we are onto something special.
In today's story on Bangalore Insider, we had the pleasure to speak to Mr. Ankit Misra, the founder of Chase, a digital platform that seeks to empower Indian youth by helping them understand their passions, interests and desires by connecting them to industry mentors and experts in their chosen fields, from technical domains like Artificial intelligence and Blockchain development, to core business domains like sales, marketing and finance.
Below are the edited excerpts from the interview.
Give a brief info about your startup?
Chase is a digital micro-mentorship platform to help young professionals and students in the most contemporary domains/careers. We have a unique roster of 140+ elite mentors across new technology domains like Analytics, AI, Blockchain, core business domains like Sales, Finance, Marketing but also offbeat spaces like design, fashion, music – this makes Chase the only ecosystem of its kind. Users consume mentorship through online meetings, webinars, articles, videos, etc. That's the really awesome thing about Chase, where else will you find a platform that has founders of blockchain companies, sales veterans, IIM A grads & musicians from popular Indian Bands? The platform will grow to offer more and more to users, for example our next offering called BEAT connects our users to the best early stage startup job opportunities. We see ourselves being one of the key players in millennial professional development over the next 10 years. The only question now really for everyone is "What's your Chase?"
What made you start your startup and what problem does it solve?
Personally I've been very interested in the space of professional development, networking, mental health. A consistent observation I saw was the increasing frustration & unhappiness amongst professionals. When you ask the question 'what do you do?'  you often hear amazing responses like "Building the next Facebook" OR "Managing marketing for a huge client", but if you ask the question 'how do you feel?', wow, the mood and tone changes, often got responses like "the food in the office is great", or "boss let's me work from home." or a lazy "chal raha hai". That gives you an idea of the widespread unhappiness. In the recent Mark Manson book , he mentions that while the world has moved forward significantly in the last 30 years in terms of healthcare, economy, infrastructure, technology, etc.. mental health & life-satisfaction is at an all-time low!
We broke down that unhappiness into a few different areas
So many engineers in the country moving on to work in typical IT services jobs – have a strong desire to be in more contemporary tech domains like AI, Product Management but don't know how to make the shift
In India, the reality is that we are still obsessed with the core career choices, and if someone wants to pursue design, fashion, music, theatre – it's nearly impossible if you are not blessed with a favourable environment around you
A recent LinkedIn survey suggested that close to 70% Indians feel a lack of mentorship & guidance
This thought process is pretty much what got the wheels rolling
Tell us about yourself, your previous jobs/ventures? What were you doing before this startup?
I was previously working with Mu Sigma, a global leader in analytics & decision sciences. Spent the best part of 5 years leading delivery & business development for multiple Fortune 500 Companies. The opportunity of being part of a youthful hyper growth company allowed me to understand many aspects of running the different horizontals of an enterprise. Prior to that in 2013, I started a sports merchandise company called FBH, along with a few of my closest friends. Being avid sports lovers and entrepreneurs, it was a great experience being in that market. Each chapter in your life should make you stronger, smarter and better & that led me to mid 2018, when Aayur & I decided to build Chase!
Where is your startup based out of? Why do you think that is the best place for you?
We are based out of good ol' Whitefield, Bangalore. Without a doubt, the most startup friendly city in India, helps us interact with the right community – employees, chasers, mentors, partners, clients, investors, etc. (In addition, both Co-Founders have their respective fiancé's in Bangalore too, now you know the real reason! .. just kidding)
As a startup founder, what are you paranoid about? What keeps you awake at night?
I really really try hard to sleep well at night. That said it's a variety of all the typical questions but the most common one is "What Next?". And that can be across customer experience, product, sales, funding, etc. You are constantly looking to improve your current state everyday.
Who are your competitors and how are you better than them?
Largely we have 3 types of competitors – Social Networks like LinkedIn & Facebook. The big challenge there is the response rate, there is zero accountability & quality curation. Secondly, traditional career counsellors – lack depth in their perspective & very expensive. Thirdly, there are many new age career advise platforms like Board Infinity, LeverageEdu, doing great work, but we feel that model is resource heavy, has narrower segments, less agile. The Chase model optimizes for quality, diversity & cost. You can get a meeting with an amazing mentor in all relevant domains at less than Rs. 499. The network model allows us to scale well, for example if suddenly, there is a new trend in 2020, we can quickly add that to our network in less than 2 weeks.
How hard is it to have a work-life balance as a startup founder and how do you manage it?
Much is made out of the topic of work-life balance. I feel it's a mindset shift. The lines between 'work' & 'life' are blurred, the key is to keep yourself in a good mental & physical state so you are able to express yourself positively in whatever you take up. Yes that means, while there are definitely compromises, you should never stop doing the things you really enjoy. (For me, that's sports, music, conversation with friends at our favourite pubs, etc.!.)
Have you raised funding? If yes, then we would like to know the details. If no then please tell us if you are looking to raise.
Yes, we've been fortunate to have a few very good investors on our team. Our lead investor, close advisor – Deepinder Dhingra. Exceptional product/tech leader & an active angel investor over the last 5 years (MyGate, Wedding Brigade). He's been fantastic for our team. Kuldeep Mamgain, a renowned HR leader, Ex Flipkart currently at Rupeek is our second investor, offers a valuable different angle due to his background. We are actively engaged with multiple more angels/networks to set us up well for an exciting 2020.
What gets you excited about this company?
"Thank you so much for this opportunity" …"Where have you been all my life" … when we hear these kind of words from our Chasers, we know we are onto something special. Already grown to 5000 chasers with some amazing feedback (90% – 5 star experience). The idea of building this amazing network that can create opportunity for all young professionals , scaled to up to Pan-India audience & then a global network is extremely exciting. I think we are in a good place.
Tell us how a day in your life looks like? Your schedule for a day right from the time you get up till you hit the bed at night.
Tomorrow starts today. Before sleeping, I like to have a good idea of my next day. Allows me to wake up with some peace of mind, as I attempt to sustain healthy habits like getting up early, work out, meditate, breakfast. And work is pretty much on full throttle from 9 am to 9 pm. I generally strive for progress over perfection. So everyday, we like to move forward on product development/design, engage more chasers, manage business operations, measure and improve sales & marketing effectiveness, etc. While we enjoy a nice terrace workspace, we are very often on the road – meeting investors, clients, partners, working out of Co-Working spaces, Starbucks, etc. (Man.. we spend a LOT of time at Starbucks)
At night, I'll relax, occasionally work, watch or read something interesting – catch up on the world of sports, play snooker, etc. AND…plan the next day!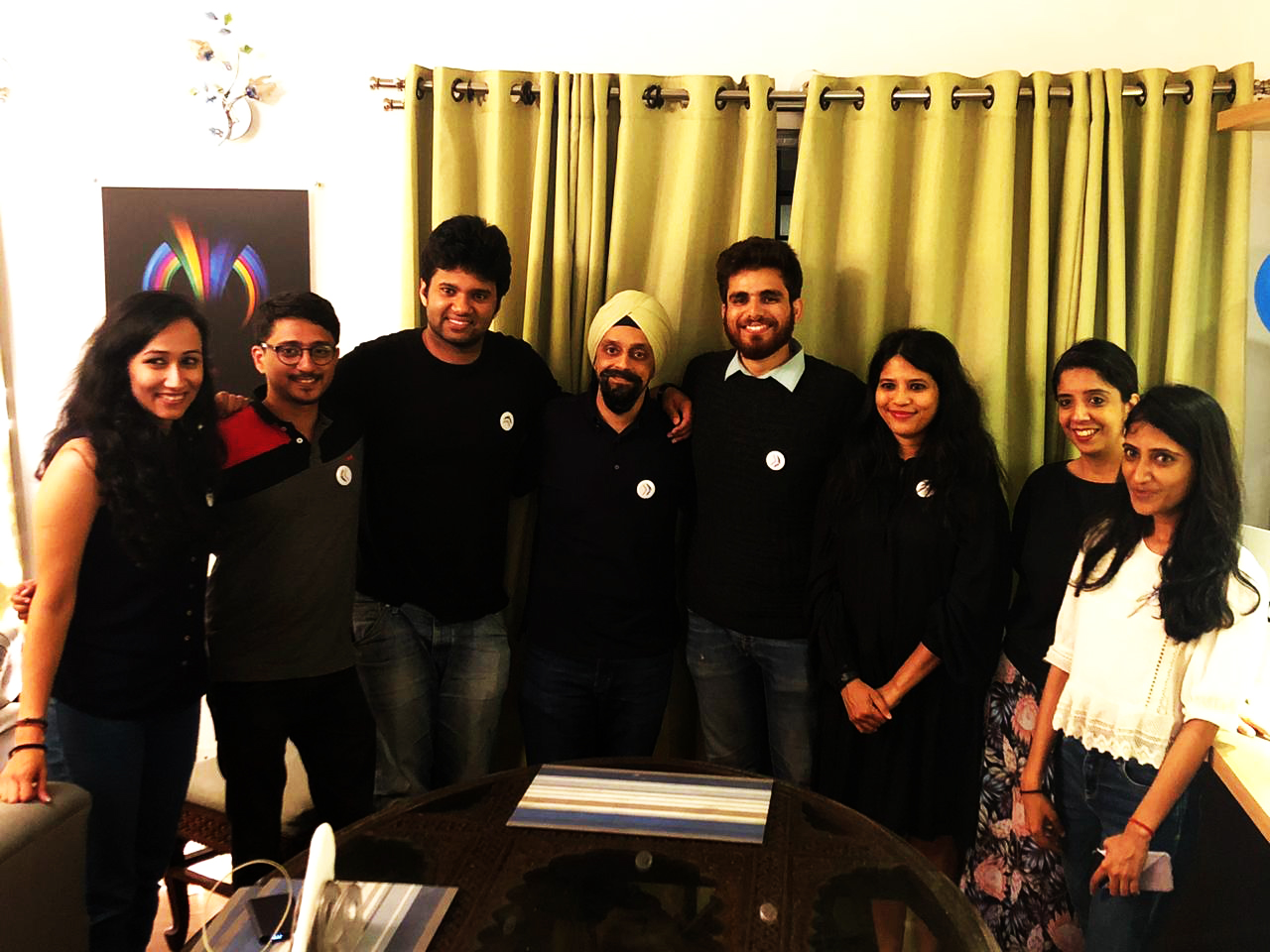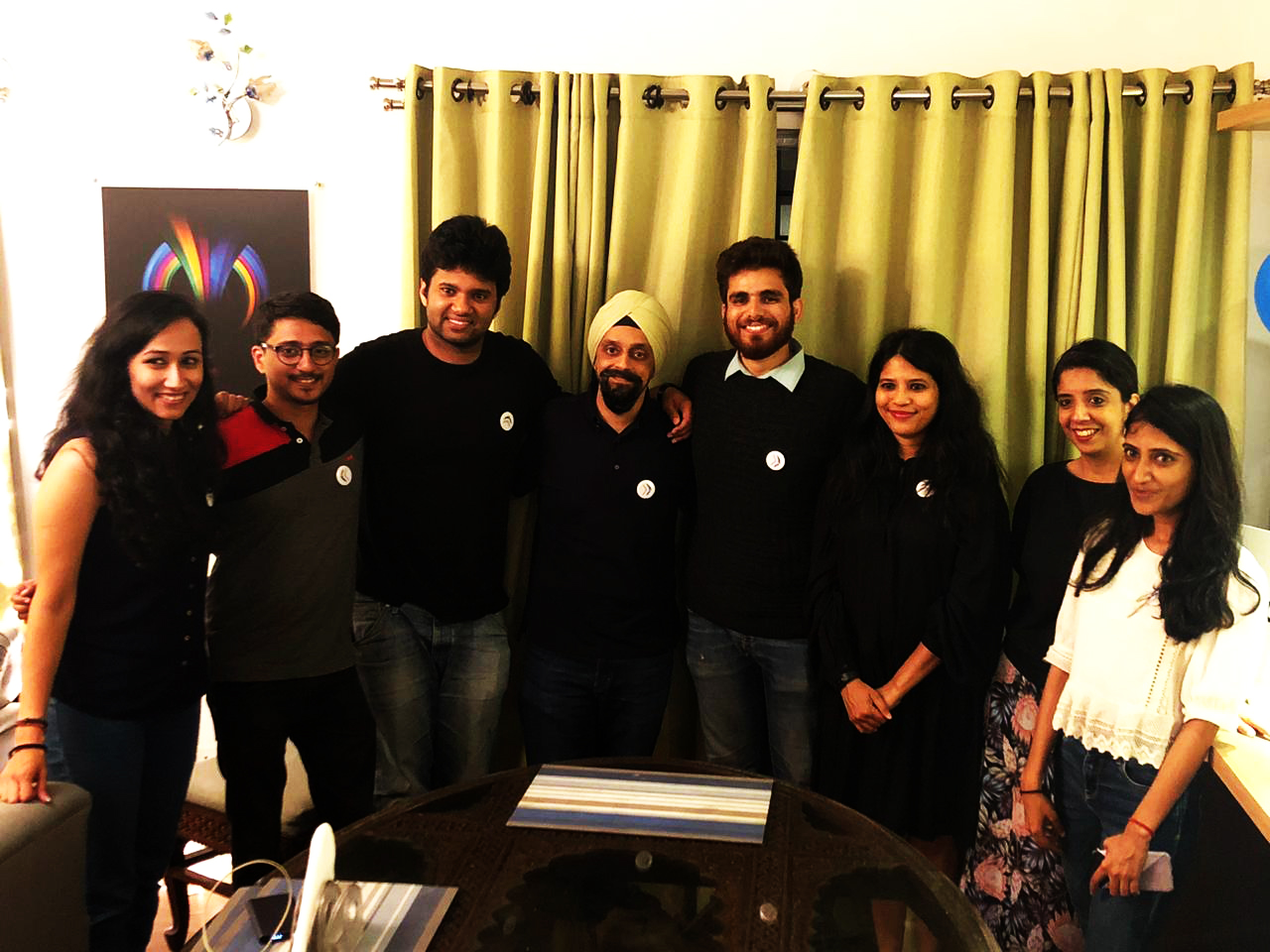 Tell us about your team and how did you meet each other?
Mr Aayur Kaul and I have known each other for over 8 years, alumni of Sardar Patel Institute Mumbai, and have worked professionally multiple times(Partied far more times though!). I look more at Product experience, Strategy & Operations, while Aayur comes from a rich sales background, leads Sales, Mktg & Business Development. Our CTO, Pranav Acharya, also an SP alumni, super talented full stack developer. Brand Marketing & Strategist, Rucha Bane is instrumental in our digital experience across the chaser lifecycle. We have multiple other consultants who play key roles. Our investors add a great dynamic with their thought leadership. I love all of them!
And we are looking to hire slowly, selectively over the course of the next 12 months, but whoever we do, you are in for a great experience. (We got our most recent employee a Macbook Pro on his first day!)
---
Know a great startup story or want to share your own? Write to us at bhumikka.yaadav@bangaloreinsider.com
Author
Sponsored Ads